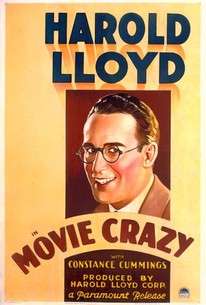 Movie Crazy
1932, Comedy, 1h 35m
4 Reviews
100+ Ratings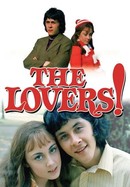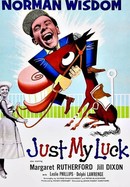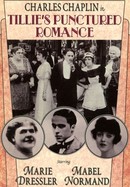 Tillie's Punctured Romance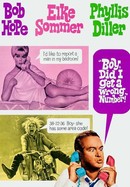 Boy, Did I Get a Wrong Number!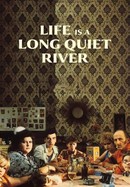 Life Is a Long Quiet River
Rate And Review
Movie Info
Due to a clerical error, Harold (Harold Lloyd), a bumbling small-town chap with Hollywood dreams, is invited to a film audition in Los Angeles. His screen test is a disaster, but he's hired as a film extra. He begins a romance with actress Mary (Constance Cummings), not recognizing her as the "Spanish Lady," the heavily-costumed female lead in the movie he's in. On set, Mary uses her sultry alter ego to toy with Harold, who becomes so flustered that he blunders his way to comic stardom.
Audience Reviews for Movie Crazy
An entertaining little film. I recommend watching it without thinking of the silent film star Harold Lloyd, or measuring his performance to some expectation you may have. Just enjoy a nice little romantic comedy with a beautiful leading lady, some behind the scenes looks at Hollywood sets from the day, and some funny gags. Nothing hysterical, but clever and had me chuckling at times. Constance Cummings is fantastic in what is practically a dual role here. She plays a Hollywood actress that Lloyd falls for in her Spanish makeup, and befriends in her 'normal life'. Of course, the latter isn't until after he's lost a shoe in the rain, splashed mud all over her, and wrecked the top of her convertible, in a very nice sequence. She takes pity on him, nicknaming him 'Trouble', and is drawn to his unaffected, honest way. That honesty is put to a test, however, when she questions him about his interactions with the 'Spanish actress', knowing full well what he's said and done with her. These scenes where she tests Lloyd's loyalty are excellent, and the dialogue and emotions between the two are highly authentic. There is a certain sweetness to the film, but it's not cloying. As for gags, the attempts Lloyd's character makes to get into the film industry are amusing, starting with being an extra in a scene practically moments after he's gotten off the train into town (lol), and continuing on to a screen test with 26 takes. The actress in the screen test with him (Mary Doran) is motivated because of a past slight on her sex appeal, but after she says to the director "Then lead me to it, baby! I'll show you flame enough to burn that bird up alive", he proceeds to stumbles all over, and can't manage to even answer the phone in the scene without destroying the set. The scene at the party where Lloyd is inadvertently wearing the magician's coat is probably the funniest, as its contents (eggs, mice, rabbits, etc) are dispensed one by one. The film is well put together and has some interesting camera angles. I found it interesting that Lloyd had to direct quite a bit of it because credited director Clyde Bruckman was regularly intoxicated. The film isn't the pinnacle of Lloyd's career or the best of the pre-Code comedies you'll find, but it's solid and worth seeing.

Not quite as good as some of Lloyd's better known efforts, such as The Freshman and and Safety Last, but still very funny. Harold's accident-prone character reminded me so much of myself that it was painful. Some really good sight gags and a happy ending make it a nice "perk you up" kind of film.

Like his character, Harold Lloyd was not a great actor. But maybe he was!? Maybe it is all part of the persona he created. Anyways, the slapstick made me laugh some. The big fight near the end is thrillingly action packed and humorous. Constance Cummings as Mary impressed me the most. Her playing with the affections of Harold and eventually realizing how true to her he is, makes for a stronger female presence than I'm used to seeing from this time period.
See Details