What to know
critics consensus
Despite an interesting premise (and a starmaking turn from Vin Diesel), Pitch Black is too derivative and formulaic to fully recommend to sci-fi or action fans. Read critic reviews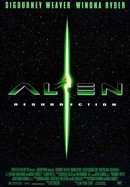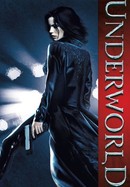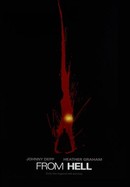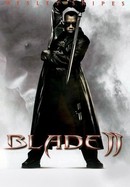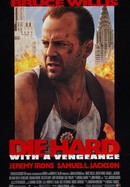 Die Hard With a Vengeance
Where to watch
Rent/buy
Subscription
Rent/buy
Rent/buy
Rate And Review
Movie Info
When their ship crashes on an unexplored planet, the survivors of the crash soon discover that this planet that is normally always day is going to soon be in a state of eclipse that will bring out deadly nocturnal creatures. Will a prison convict (Vin Diesel) being transported on the ship end up being the one man who can lead the survivors off the planet?
News & Interviews for Pitch Black
Audience Reviews for Pitch Black
The movie that put Vin Diesel on the map as Riddick, the crooked anti-hero wanted by bounty hunters. This is another movie that benefits from knowing very little before watching the film.

Not as good as I was hoping for, I did enjoy the story, But the acting wasn't great and it was poorly edited, The effects were very dated but it did have some ok action but apart from that there's nothing really to remember.

One of those few movies that most people don't care for, but I personally think is CRIMINALLY underrated.

Average action film starring Vin Diesel, that being said, I didn't expect much from Pitch Black, but I was pleasantly surprised. Although lacking in effective storytelling, this film boasts enough action to keep you interested from start to finish. The film is good for what it tries to accomplish, but if you're looking for a well structured film with a great story, you'll sadly be disappointed. The plot is decent at best, but it never is anything memorable. The film succeeds at being an action extravaganza and it is a fun and entertaining one at that. Diesel is good in the role, but I'll be honest, he's just not a good actor, but here he's more suited for these types of roles and he manages to have a good on-screen presence here. Pitch Black has its flaws, but is worth seeing if you enjoy mindless action Sci Fi films. The other performances are good, but not great, and the film relies on array of effects to really set the tone of the film. Pitch Black is good, mindless entertainment; however it could have been much better. With a few script rewrites, this film really could have stood, and be a memorable action film. In the end, it falls short of its potential, and never realizes what it should have been. This picture could really have a highly memorable movie, but due to a lacking script, a cast of average actors, it's a movie leaves a lot to be desired. In other words, Pitch Black is a film from a specific audience. I love action films, but I feel that despite its premise, it should have been a much better movie than what we got. As it is, it's mindless popcorn entertainment. Nonetheless despite its imperfections, I liked the film, and I didn't expect to really enjoy it. Vin Diesel fans will surely enjoy this movie, and the action is good despite everything else.
See Details