7SEEDS: Part 1
(2019 - 2020)
You might also like
Skin Decision: Before and After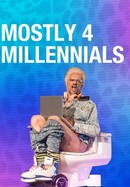 Rate And Review
Audience Reviews for 7SEEDS: Part 1
I really love the series. I hope they come up with season 3. I loved the variety of characters and stories behind them. I loved how the characters were progressing and I really enjoyed the growth they had.

(As of writing this review, me and my friend are currently on episode 4 of season 1; but frankly there's enough to say about this show. Enjoy.) This is coming from the perspective of someone who never read the manga, yet experienced a lot of anime to make a judgment. But even if I read the manga... I think I would still hate this show even more. 7 Seeds is, as an anime and an adaptation, an utter disaster. But holy crap, is it a *hilarious* disaster that is fun to pick apart. It tries to cram in volumes of work into two *seasons.* Character development or consistency? nonexistent. Too many characters. Everyone is either schizophrenic, flat, a whiny b*tch, a psychopath, or all of the above. In fact, nothing is consistent in this dribble. And Everything is so.freaking.rushed. People build a giant raft during a conversation, a guy gets food poisoning and gets better the next scene, a woman outruns a horde of bugs (yes, seriously) and magically escapes them within the same scene. Even the continuity within episodes and scenes are null (in the first episode, the prick of a leader

It's very peaceful and it's nicely done

I couldn't stop watching it. Ended up watching all twelve episodes in a day. The pacing is really enticing and the plot line is what you'd expect but the scenery is beautiful.

Wail it takes a few episodes to really pick up it is a good show the characters have great weighting and work well together the art wail seeming to be in an older style is still very well done and it is easy to follow along with the story i hope to see a season 2 soon

Listen, I've watched most of the big animes out there. This is by no means some epic classic, but it's very serviceable in my opinion. I'm currently on episode 11, and have enjoyed the show so far. Good show to fill the time while new episodes of other shows drop.

There is no sense of pacing, this is apparent in the beginning when the ship is "sinking" you don't see water flowing into the halls or any of the tell tale signs. You don't see the slow decent into the water from the exterior Shots. You simply see it floating normally until the characters enter the raft, a split second later the very top of the ship suddenly is going under. The next example is when one character is running from a bunch of bugs, she's running with them hot on their heels and suddenly she stops in a clearing and the bugs are nowhere to be found. The writing is horrible as well, it doesn't feel like any kind of human interaction at all, more so it feels like some socially awkward dude sitting alone all his life, imagining what having other people around would be like. The art style and character design is nice though, it does look good to me, but then it's overshadowed by the stiff choppy animation, making them behave and look like robots as they move. Everything feels so rushed, it's hard to enjoy. The content in these 12 episodes should have been spread out amongst at least 30 or more. I watched the entire first episode completely lost as to what was going on, and further episodes only had me more confused. I want to rate this anime higher, cause I love the idea of this anime, kinda reminds me of The 100. But all in all this anime is a Gordian knot of horrible writing, bad animation, and god awful pacing. That's all I have on the matter... PEACE.

So terrible I love it. Every character is predictable copy of every bad anime but at the same time they point it out in hilarious ways. Remember you can't trust anyone with sunglasses!

A post-armageddon series with interesting characters, with the exception they are all young. That's at least one flaw in the decision-making process of the powers-that-be who planned the 7Seeds project. However, it also explains why many of them decide to split from the group and wander off without a plan, which in turn makes for an interesting journey and lets us see how drastically it all changed since the cataclysm. If you like post-apocalypse stuff, then you could do a lot worse. If you really pay attention, some of the things are explained, since it's been tested that insects, if they develop in a highly oxygenated environment do increase in size. Some of the other critters, unfortunately, are not explained and don't make sense (at least not yet). I'm also not sure how long the people were in hibernation, but it must have been at least 100,000 years, except those old structures would've long since crumbled to dust in the environment. But even if the timeframe is unclear, and I won't figure it out in this post, it doesn't distract too much from the story. I did like the guy with the dogs, though ... "What are you a wolf?"

Don't waste your time - All of the characters are too insufferably stubborn and irrational to make the show watchable. It honestly feels like they're they're intetnionally making the most illogical, unnecessary decisions. If the character isn't brooding from their inner turmoil, they're manic for some reason. There was no semblance of logic in any major decisions made. You can't even justify the shit characters to the source material because none of them were THIS shitty. Netflix needs to put more money into raising the quality of shows instead of relying on a solid premise (that they have neither the resources nor the talent to pull off effectively) to draw its viewers.