Inhumans: Season 1
(2017)
You might also like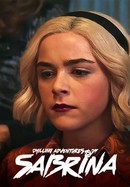 Chilling Adventures of Sabrina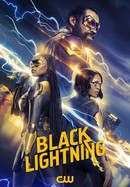 Rate And Review
Inhumans: Season 1 Photos
News & Interviews for Inhumans: Season 1
Audience Reviews for Inhumans: Season 1
This show was absolutely horrible. Marvel usually has a great track record of films and television shows but this show, even with amazing actors, cannot develop a single character or afford to show amazing super powers that the Inhuman royal family are supposed to have. The show is so cheap that they make so many bad choices just to get out of having to show super powers and they moved them to Hawaii for no good reason. Overall, this was a really bad show and it had so much more potential.

I'm giving it a full extra point for trying to do something that could have been very interesting. Karnak's fight scenes were great, and whoever played Crystal did a great job, but the show wasn't good.

It's exactly like surströmming. Just from looking at it's innofensive air tight tin you know its gonna stink. And you know what? I've never had surströmming before, so I think I'll pass on Inhumans, too.

They better should have named this utter nonsense: "Ramsay Bolton vs. Moon Mutants". Incredible trash.

os inumanos uma bosta horrivel essa serie marvel studios se for trazer os inumanos na serie da miss marvel kamala khan tem que dar reboot neles

Yeah it's a regular season

You don't snip the hair off Medusa

Sadly, the lowest point of the MCU

This show is HORRIBLE. Worst thing since Cats the film or Showgirls. Characters are unlikeable built around a society that Hitler would be proud of. How can you like characters that support human slavery, eugenics breeding programs, and absolute monarch rule that built and defends such a society? I was hoping for main characters capture and death. Lockjaw is cool though.

Just hard to believe Marvel would make this. Everything about it sucks.The person that gave it the green light should be fired.