Power: Season 6
(2019 - 2020)
Where to watch
Buy
Subscription
Buy
Buy
You might also like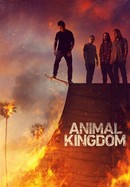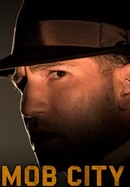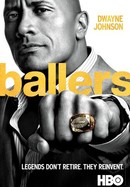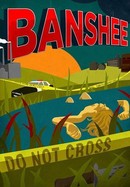 Rate And Review
News & Interviews for Power: Season 6
Audience Reviews for Power: Season 6
I was surprised how good the last season was, considering most series drop the ball on the last season but not this one. I was even more surprised to see the reviews being so low! I'm almost certain that the only reason this season received some negative reviews is because people were butt hurt that Ghost was killed, especially by his son! I feel the complete opposite, though. Sure, I was disappointed because Ghost was my favorite character but it got me on the edge of my seat, literally! I was gripping my chair by how surprised I was! I did not see it coming and that's what a good show is; unpredictable and thrilling! And that's exactly what this season was.

watching S6 was like having dental work done without novocaine...just flat-out painful. the silly gimmick of replaying scenes from different angles was so tiresome. tbh, about fiddy (see what I did there) percent of this entire series isn't very good. mediocre acting, repetitious plotlines, and far too many characters who appear just to become part of the body count... but, if you do slog through this weakly-scripted soap opera, it does offer some opportunities to be an excellent drinking game. for example: drink every time someone says 'trust me,' drink every time someone dies, drink every time Tommy changes cars, etc. spend your time watching good series like Succession, Super Pumped, Dropout, The Great, etc instead of this banal crap.

I made a rotten tomatoes account just to rate this show because I blew my mind how such a great show just went right down the tube. I mean come on guys this is literally PURE GARBAGE, season 6 completely ruined the show for me the unrealistic circumstances, like dre some how getting out of zip ties !?!? Really !?! Then the main character dies !?!?!? What !?!?!?? GARBAGE. I loved this show. And don't think we didn't catch on to the belittling of white people and racist stuff, if you pay attention you can catch on to it, god forbid if the main character was white though and you pull that racist garbage, anyways I rest my case. The 6th season is pure DIARRHEA Don't get me started on the mother teaching her son how to sell drugs LMFAO.... LITTLE SUBURBAN SHELTERED BOY GOES THUG pure STREET KILLER THUG KILLS HIS FATHER!! Lmfaoooooooo WHAT IS THIS !?!?!!!! What parent with their back ground would every teach their spoiled child how to sell drugs !!!!!!!!! This is just dumb omg it's just so ........ GARBAGE this season Literallt ruined the entire show. All it takes is a bad ending to ruin everything and power depicts this perfectly. Don't bother watching it.

This show just shot down the drain. And I'm not sure who's idea it was to create a spin off from such an awful final season. But No way. I hated Power from the very beginning. But as a 50 Cent fan I held on. By Season 2 I liked it and kept watching.... then Boom. It's almost an insult to any one of us who has a brain to waste time in this ridiculous, scattered, desperate plot. The acting is also absolutely horrible this season - even worse than before. The context of the story is beyond dumb. They not only kill the main character Ghost in the worst way possible, our protagonist son Tariq is now a full blown murderous drug dealer only in college to earn a 3.5 gpa & degree so he can continue to be one. I mean come on guys. Young black males are watching this watered down foolery. What a disappointment. The script just went downhill, lazy & boring in season 6. I think people hate Tariq even more for signing on to a spinoff. Awful. We do no want to see him in this role anymore or in this script. Just end it please. No more Powerbook, nothing.

I enjoyed the first 5 seasons. But notice the first season was 8 episodes and the 2 through 5 were 10 episodes? Do yourself a favor and treat season 6 that way. Turn it off after episode 10 or you will think it turned into Groundhog Day and keep expecting Ned Ryerson to show up.

I thought the last 6 episodes were complete garbage. I loved this show and it had so much potential to end with a bang. Instead you are left with sloppy writing and a terrible ending. I wish I could get the 6 hours of the last episodes back because I am mad at myself for wasting that much time. It was so predictable and went back and forth nonstop. Save your time folks and watch a real gangster show like breaking bad!

the worst season of 6 amazing seasons. good writing getting sloppy near the end like Lost or The Sopranos....... we expect that in American television. Tommy the Crazy is the most consistent character of the show

I loved all seasons! However, Power(upcoming new season) without Omari Hardwick is like peanut butter and jelly without peanut butter and jelly!! No way will I watch....

Season 6 is an absolutely disappointing season that makes me feel like I wasted a ton of time watching seasons 1-5. I loved seasons 1-5. But they way they decided to shoot and release season 6 was poorly envisioned, poorly managed and even more poorly executed. They made season 6 a 15-episode season. But the story ends during episode 9 (I think it's 9). The last 6 episodes predate episode 9. It's a confusing time warp scenario that offers no enjoyment whatsoever for me. Had season 5 been the last season, I would've rated this series 5 stars and would've easily placed this on my faves list. But due to season 6's sporadic time warping, and ending (in episode 9) I'm sure that I'll never watch this series again. Your life will be better without it. That's a guarantee. It's that bad.

This Season let down the rest of Power as a series. There were so many opportunities to close the series & it just kept going!?! I honestly thought the Episode when Tommy drives away was the conclusion (although could've been sooner). Had it been it would've saved the atrocious ending, meaningless dialogue and left some mystery instead of disappointment.
See Details