The Big Flower Fight: Season 1
(2020)
You might also like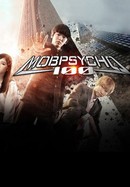 Kabaneri of the Iron Fortress: The Battle of Unato
Fate/EXTRA Last Encore: Oblitus Copernican Theory
Rate And Review
The Big Flower Fight: Season 1 Videos
The Big Flower Fight: Season 1 Photos
Cast & Crew

News & Interviews for The Big Flower Fight: Season 1
Audience Reviews for The Big Flower Fight: Season 1
I love this show with all my heart, it's the sweetest and most heartwarming thing you can watch on Netflix, or anywhere for that matter. The cast, from the judges to the contestants, is lovely and diverse. You have a dad and his lad, straight friends, gay friends, straight couples, gay couples, and even a senior trans woman and her millennial roommate. Also, the talent and imagination on display are off the chart. I dare you to finish a single episode without shedding a tear.

I LOVED this show! I adored the cast, hosts, and main judge, Kristen. They had so much personality, and were such a diverse, interesting, and fun group of people to watch. The style of the show is similar to the Great British Bake Off, but I somehow liked this show even more, despite myself liking baking more than gardening. I rarely binge-watch shows, but I watched all the episodes of it as quickly as I could. And, without spoiling anything, the finale was wondrous. As for who this show is for, I'd say anyone who appreciates a cute little competition show. I know very little about planting, flowers, and sculptures, (I recognized about two flower names the entire time, one of which was sunflowers) but that did not make the show hard to watch at all. It's not dramatic like an action movie, but it's cute and lovely and fun, which just a bit of drama and things of that nature that comes with competition. And there's a few heartfelt lovely moments, but nothing too sad or scary. My ideal type of show. And the antics are great! The humor is exactly my style (puns, alliteration, and more). I hope with all my heart that there will be a season 2... and 3, and 4, and so on! And with the same hosts and main judge, ideally.

Stars are for cast alone. Great idea, horrible execution. The grand scale of the sculptures was confined in such small spaces and often poorly lit. While in real life the finished products were probably beautiful, none of that translated onto the screen. Most were shot from a single angle. And frontrunners Andrew and Ryan are some of the ugliest people on TV. In a cast of lovely people, their snide comments and nastiness are jarring. Show reminds of the Lego Builder show. Participants build complex things that are nearly impossible to film in detail making it all pointless and boring.

Fun challenges and challengers, hosted by the most annoying hosts on any show I've ever seen. They contestants are vibrant, diverse, and spectacular in their abilities and interactions but the hosts, and most of the judges, are unfunny, annoying, and pompous as hell. They're very reminiscent of all the awful hosts persons you've seen in other media such as the likes of Hunger Games, Black Mirror, and Joker.

Amazingly clever and exciting. What can go wrong when you have the beautiful backdrop of Europe!!! A dream to watch. Please bring this back!

What a refreshing view on the flower industry!! Such a diverse group. I absolutely love the creations they all made!!! I can't wait for another season!!!! Watching a 3rd time!!

My whole family loved this show!

I really like this show, for me was very fun to watch and i think that is a very new topic in this kind of shows.

The talents are great, and the teams are built with so nice and engaging persons. I loved all the episodes. It's dreamy, futurist, beautifully executed, geniously designed, stylish, Chic.... Everything, any detail just amplified what we love about flowers. I definitely recommend it.

This show was everything! We have been waiting for this type of show forever! We want to see so much more of this! We also want to compete lol Bring it to the USA! We're ready!