The Circus: Inside the Greatest Political Show on Earth: Season 1
(2016)
You might also like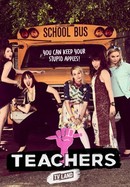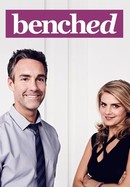 Rate And Review
The Circus: Inside the Greatest Political Show on Earth: Season 1 Photos
News & Interviews for The Circus: Inside the Greatest Political Show on Earth: Season 1
Audience Reviews for The Circus: Inside the Greatest Political Show on Earth: Season 1
A great walk back through how tf did that happen?

There are no longer any unbiased political conversation out there. This is a prime example.

Terrible, ROTTEN tomatoes! and waste of time. I watched because my friend begged me to see it so I was thinking it would be good. Turns out she had the wrong title. I love politics, honest politics but this is anything but skewed and honest. Its junk. Don't bother.

I started to watch this show the first season of the Circus and it started out pretty good. I thought it was going to be good because it seemed to not have a huge bias one way or the other but as the first season goes on it becomes very clear this show and the creators support Hillary Clinton. Specifically John Heilemann who is one of the main anchors shows us in this show just how much he hates Trump and how much he loves Clinton. It is too bad they had to put a liberal twist on this show and couldn't keep it in the middle.

The Circus is easily the most informative and entertaining political show produced.

Incredibly biased editing but it was entertaining to watch if you realize it is skewed to make one side look better than the other.... you can be the judge

Must see for any fan of US politics. The journalists as well as a strategist document the circus surrounding the nomination process for the 2016 Election. They do a great job of showcasing each nominee's camp as well as their election strategy. Their travels take them from state to state, on the rollercoaster known as the 2016 Primaries. Heilemann, McKinnon and Druckerman's experience and professionalsm really shines as they objectively tap into the conscious of American society as well as that of the institutions. They are given access to nominees behind the scenes as well as during the events. It will be fun to see how this plays out. FYI: this review was written after episode 12.