The Sixth Extinction
EPISODE: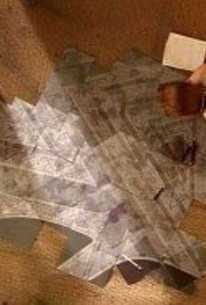 Episode Info
When The X-Files concluded its sixth season with the cliffhanger episode "Biogenesis," viewers knew that Mulder and Scully were investigating the authenticity of an ancient artifact found in West Africa. Despite Scully's skepticism, Mulder believed that the cryptic symbols written on the artifact were proof that life in the universe began on the planet Mars. Alas, he could not act upon this theory because of the bizarre and maddening signals that were plaguing his subconscious. As the seventh-season opener, "The Sixth Extinction," gets under way, the unhinged Mulder is thrown into a padded cell, forcing Scully to continue the investigation alone. Meanwhile, the agents' boss, Assistant Director Skinner (Mitch Pileggi), is obliged to rely upon the assistance of former Mulder ally Diana Fowley (Mimi Rogers), who may or may not be pursuing her own agenda. Part two of a three-part story, "The Sixth Extinction" was written by series creator Chris Carter and first aired November 7, 1999.
The Sixth Extinction Photos
Discussion Forum
Discuss The X-Files on our TV talk forum!