Uncle Buck: Season 1
(2016)
You might also like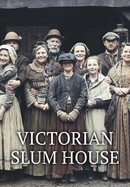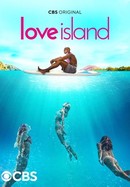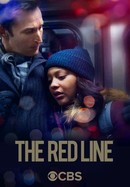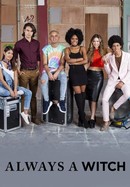 Rate And Review
Uncle Buck: Season 1 Photos
News & Interviews for Uncle Buck: Season 1
Audience Reviews for Uncle Buck: Season 1
Nice ripoff of someone else's good work.

ABC have created uncle Buck the TV show it's not the first time they did it though they did it before in the 90s and it also lasted 13 episodes....... look you don't take such an iconic character played by such an iconic actor take everything people know about that character turn it upside down and create a TV show and do it with a black cast It's Not A racial thing what's so ever nor am I saying don't use a black cast ever for a remake..... Basically what I am saying is if you're going to remake something you better be damn good because uncle Buck is a classic and nobody can hold a torch to John Candy. Like a look at it this way uncle book is loud large I lovable bear. Basically uncle book Annie The Little Mermaid are characters. Golden Girls, Married with Children, The Nanny ..... are a good premise for a show I could see any four coloured wome Mexican women Irish women Jewish women Italian women basically any race women play The Golden Girls ensemble of four older women. But I couldn't see them play the actual character that were written for Bea Auther ,Rue McClanahan, Betty White and so on do you get where I'm going with this...... let's remake the girls and girls for a second and let's cast Roseanne as blanche devereaux she acts like Blanche she speaks like Blanche she's not Blanche ... You get where I'm going. If you're going to remake something be original be different be bold don't make other people's fairytales make your own fairy tales.

Yes, a bit predictable, but Mike Epps is too funny, he saves this show. Truly, a good down-to-earth tv show.

All the Actors are good on film. I like it with Uncle Buck really being the center of laughs and just feeling good. We need more good feeling shows.

I love this show please bring back a season 2

I'm disgusted by the ratings and comments by rottentomatoes if it was a white show it would be soooooo funny

This is a light hearted, family oriented comedy. Why do the networks give up on good shows? Maybe try changing the time slots and days before axing this whole show. I don't think that any network has an clue what people like. I'm so tired of all the Bachelor types and reality tv all summer. I've enjoyed watching UNcle Buck and I'm sad to see that the Networks have yet again canceled a perfectly good comedy. Pay attention to ratings online! Ask your viewers what they think. Please stop canceling all the family friendly shows!

I liked the pilot, and the fifth episode wasn't as bad as the rest. The series is pretty well acted, and has a good production value. But it's not funny at all aside from the two episodes I mentioned, one laugh in the (I believe) second episode, and maybe other laughs or chuckles that I forgot. They also don't use Mike Epps enough, or well. And by enough, I mean that the show isn't really about Buck babysitting the kids. The first and fifth episodes were, and that might be why they're the best ones. If it had been renewed, it could have maybe improved. But honestly, it was consistently the top show of the night, or in the top few, in terms of viewers, so I think they cancelled it due to terrible reviews.

This is a great show. Unfortunately the humor is not for all of America. Mike Epps is an amazing actor and comedian. The cast on the show is very talented and I hope to see this shall remain on TV for many seasons to come.

If they had walked up to John Candy's grave and pissed on it, that would've been a better way to honor him than with this garbage. Terribly unfunny to modern ears, ears from the 80s, ears from the Golden Age of Television, and ears yet to be born.