You're the Worst: Season 1
(2014)
You might also like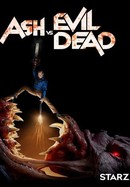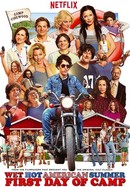 Wet Hot American Summer: First Day of Camp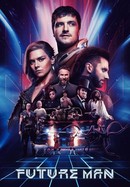 Rate And Review
You're the Worst: Season 1 Photos
News & Interviews for You're the Worst: Season 1
Audience Reviews for You're the Worst: Season 1
HULU is really presenting some excellent shows, and YOU'RE THE WORST is one of the best. I haven't seen any of the previous work of the actors in the show, but they are all excellent in YOU'RE THE WORST. Excellent ensemble cast, writing is witty, sharp, and funny, and the pacing is really brisk, which is great! (I appreciate the intertextuality!)

THIS IS THE WORST SHOW EVER! THE ONLY GOOD PART ABOUT IT ARE THE SEX SCENES!!!!!

Funny and clever You're the Worst is a pleasant surprise.

Love the dynamic between the two actors. Great modern relationship storys that unveils the not so bright side of relationships, including cheating, jealousy, commitment, independence and other sensitive themes while keeping things funny. The drama doesn't seem over the top and it touches on a lot of topics because of the diverse cast of characters which are all written very well and the interwoven plot of each character. The characters feel real, each with their own unique outlook, personality, circumstance and relationship with one another. Definitely one of my favorite shows that follow the lives of a couple and their relationship development while dealing with other relationship issues and dramas through the supporting cast. Also both the main characters are super similar to my own personal beliefs are ideals. Also I have a thing for redheads :) so if i could rate this a 5.5 stars out of 5 I would.

I loved season 1, it was such a funny comedy. Then season 2 became one of my favourite TVShows ever. The cast is beyond amazing, specially Aya Cash. This is much more than just a comedy.

You're the Worst's first season is dirty, twisted, sweet, and hilarious in all the right places. Its format may be similar to that of other shows that focus on relationships (i.e. Love, Catastrophe), but You're the Worst outdoes its peers in a very crucial element: character chemistry. Jimmy and Gretchen are quite possibly the most self-destructive couple in television history, but they're also fully human and relatable, with Chris Geere and Aya Cash simply being the actors that were born to play them. It also touches on dark content from drug use to depression, yet this never demeans the show's affable tone, and the laughs are big all season long! A great debut season for the best rom-com on television.

You're The Worst is freshly original and has some very funny moments, and it boasts palpable chemistry from leads Geere and Cash. Sometimes they can be grating as far as being characters, but that's what makes this show different. However, I can see this show getting stale sooner than later.

This is a funny show. Well cast and unique characters and it very racy. Good stuff.