Z Nation: Season 2
(2015)
You might also like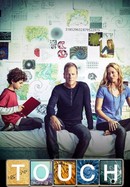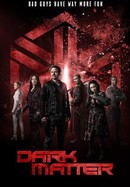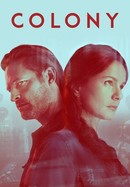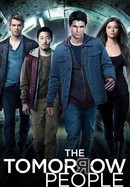 Rate And Review
Z Nation: Season 2 Photos
News & Interviews for Z Nation: Season 2
Audience Reviews for Z Nation: Season 2
While S1 was really good, S2 manages to improve over that. More hilarity, but also more action and drama. The characters gain some depth. And while it's mostly about entertainment and fun, some food for thought can also be found.

Even though every series seems to have its.... uhhh wait a minute what...... moments I personally think think its better than TWD and it should have had atleast 2 more seasons

Z Nation is TWD with camp. Overall Z is a lighter take on the zompocalypse than TWD. The dirty realism is dialed back, with style, humor, and scifi dialed up. If your tastes run to a lighter campier end of the world, Z nation may be for you. Season one gives you a solid sample of what the show has to offer through season 3. Season 4 starts to slide, with a decent over arching story, but with episodes that should have been piked. I am not kidding, there are some absolutely painfully bad scenes and episodes loose in 4. 5 regains its footing somewhat, but never recovers fully, a stumbling husk of what had been. The painfully bad has been excised, but the magic that imaginative writers can produce is gone. Ultimately being a shell of what 1-3 offered.

I'm tempted to call this show "The Running Dead". I'm glad they display more bizarre behavior and oft are used in some surreal and humorous scenes than in the god awful show "The Walking Dead". Strange that a cheap show like this manages to be far more entertaining that a hugely successful show but it's true. The acting is on the same level yet the characters have far better chemistry. So far, it has some drama laden moments but it has its funny moments and action scenes as well. I'm okay with the mixture. It's not exactly going down in the television history books but I didn't expect it to. I did, however, expect that from "The Walking Dead" considering how rabid its fans were talking about it. I thought it was trash. With this show, I can actually kick back and enjoy some truly brainless viewing without actually being annoyed! I find that very refreshing. The special effects and makeup are pretty bad but that's no big deal. It is just t.v. with what I'm guessing is a smaller budget. A fairly solid 3/5 stars. I would recommend it to fans of the genre but probably not to anyone outside of it. There's not a whole hell of a lot to see here and what you see is what you get.

Weird season. Over-the-top but realistic until episode 12, then the men had to be tortured by zeros, and the women were untouchable. Real life zeros would "use" women, then kill the most obnoxious of them. Why do you want so many Mary Sues? What about allowing arrogant "brave" characters to die? Yes, I am talking about Addy "you are the strong one" "I am the brain" but no, she is just an entitled monster who let her boyfriend die in front of your eyes. Still the show defines her as a positive female role model. I would love to see the backlash if it was the other way around, the "strong" male character letting the girlfriend die, and then be defined as "the strong one".

The first season was at least fun, but this second one started inventing too much things such as zombies talking, aliens, super powers, and other more disgusting things. Also it takes a while to have new characters in the crew, since throughout the episodes they always encounters people, and this people always ends on dying in less than 1 episode. After watching some episodes it starts to be repetitive and realy tedious. Sorry if I wrote something wrong, I'm brazilian and I'm not totally fluent in english.

absolute best series out there

Highly underrated TV show... and I'm not a zombie fan.

I liked all Z Nation seasons/episodes (and will continue to as long as 10 K and Warren do not get killed, and Doc and Addy and Citizen Z and the dog either), but I liked season 2 better than season 1. At least season 2 did not have a disgusting cannibal episode ( I think it was ep. 2 or 3 of season 1), season 2 did not have a lame episode like the groundhog-ish episode (I think it was ep.) 9, and I did not like that Tom Everett Scott was killed off pretty early on. Well, Harold Perrineau, too, but it was so obvious the damn zombie baby was a threat, why not just kill it?? Why is it easier to kill an adult than a baby with no real personality and connections yet - I am in no way for any killing, but it is just as bad if it is an adult, and as soon as it comes to zombies: what future/development does a zombie baby/child have? If it attacks you, killing a zombie baby is as bad/necessary as killing an adult zombie. It is not less bad if an adult dies, no matter how old (or lonely/without people mourning him)!!