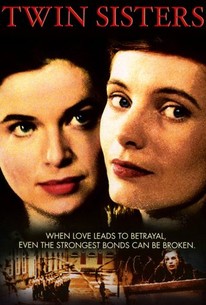 Twin Sisters
2002, Drama/Romance, 2h 15m
13 Reviews
1,000+ Ratings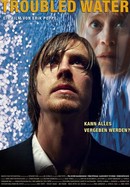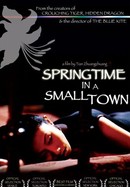 Springtime in a Small Town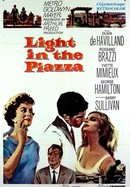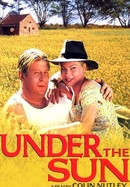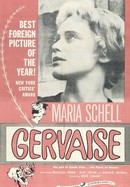 Rate And Review
Movie Info
Twin sisters Lotte (Thekla Reuten) and Anna Bamberg (Nadja Uhl) are raised separately after their parents die. Lotte goes to live with rich relatives in the Netherlands, while Anna stays in Germany, enduring poverty on the farm of her stoic uncle. As adults, the pair long to reunite. But the outbreak of World War II, as well as growing social differences between them, risk keeping the two sisters permanently divided -- especially when Anna marries a Nazi officer.
Rating: R (Brief Sexuality|A Scene of Violence)

Genre: Drama, Romance

Original Language: Dutch

Director: Ben Sombogaart

Producer: Hanneke Niens, Anton Smit

Writer: Tessa de Loo, Marieke van der Pol

Release Date (Theaters): original

Release Date (Streaming):

Box Office (Gross USA): $1.2K

Runtime:

Distributor: Miramax Films

Production Co: IDTV Film B.V.

Sound Mix: Surround
Audience Reviews for Twin Sisters
In 1928, twin sisters Lotte(Julia Koopmans) and Anna(Sina Richardt) are orphaned and split up. Lotte, suffering from consumption, is sent to wealthy relatives in Holland to recover while Anna gets to stay and shovel cow manure. Even after Lotte gets better, no attempt is made to reunite the twins. By 1936, Anna(Nadja Uhl) and Lotte(Thekla Reuten) are old enough to start taking an interest in boys. Lotte is rather fond of David(Jeroen Spitzenberger) while Anna takes a liking to Bernd(Markus Von Lingen), a young Nazi, which so angers her uncle Heinrich(Ingo Naujoks) that he beats her severely enough for the pastor(Germain Wagner) to finally intercede on her behalf. While taking place on familiar ground, "Twin Sisters" adds a new spin with its Dickensian tale that seeks to explore identity when it is at its most important.(I was a little confused at first because Dutch and German sound similar to my untrained ears which might have been the point.) Through ignorance, Anna pays lip service to the Nazi party line but essentially remains a kind person. Along these same lines, the movie validates Bill Hicks when he pointed out how patriotism is linked to no more than where we are born. So while our fates may come down to a matter of timing, looking back on events may cause us to see a pattern that was never there in the first place.

Tear jerker all the way through. Vivid images, superb acting, beautiful heart wrenching story. Based on a famous Dutch novel, this filmed version was one of the five "Best Foreign Film" nominees for 2004's Academy Award. The two actresses who portray the twin sisters from late teens to early middle age are quite good, and the sets, costumes and WWII sensibility are wonderful. Good movie!

Based on the Dutch bestseller novel written by Tessa de Loo, the Oscar nominated "De Tweeling" is a magnificent movie. The dramatic story of these twin sisters, forced to a separation in their childhood, and following parallel lives due to WW2, is very sad, but never boring. I felt very sorry for the suffered character of Anna, and in the end I was sad with this touching and sensitive movie. Ben Sombogaard did a great job in shooting this movie of a popular Dutch book. The confusions and drama between the two sisters are the most important storyline. The war is only background.The performance of the unknown cast is amazing and this movie is a must-see. My vote is 5 stars.

This movie literally moved me to tears at the end, and I'm not generally a crier over movies. It does have a few holes in the plot, and the two actresses who play the sisters in their old age are frankly unconvincing as the older versions of the young women, particularly the one who played old Anna. But the rest of this movie is so beautifully done I could forgive it those few things. Nadja Uhl, in particular is fantastic. Both the actress and the character I found entirely believable and interesting. The grown up Lotte is less likeable, although Thekla Reuten does a fine job of portraying her, she is simply an irritating person! This movie kind of reminded me of Atonement in a way. Equally moving and also shows the effects of war on people's lives. If you like an epic story you can really get your teeth into, and don't miind reading subtitles, this one is highly recommended!
See Details