Nadja Uhl
Highest Rated: 85% The Baader Meinhof Complex (2008)
Lowest Rated: 17% The Tower (2012)
Birthday: May 23, 1972
Birthplace: Stralsund, German Democratic Republic
Foreign beauty Nadja Uhl is likely most familiar to American audiences for her portrayal of terrorist leader Brigitte Mohnhaupt in the 2008 German docudrama "The Baader Meinhof Complex." However, the internationally recognized performer is just as well known as another revolutionary--Tatjana, a radical East German waitress turned dissident in 2000's "The Silence after the Shot," known in the United States as "The Legend of Rita." Uhl, who grew up in the former German Democratic Republic during the 1970s, at the peak of public support for the violence-prone Red Army Faction, was understandably fascinated with portraying them as an actress. She displayed a proclivity for performing from a young age, and received her dramatic training at the Felix Mendelssohn Bartholdy College of Music and Theater in the early '90s. A natural talent, she found success performing not only in political thrillers like the harrowing Holocaust film "Twin Sisters," but in reserved character pieces as well. Playing a nurse in the relationship drama "Summer in Berlin," Uhl was especially acclaimed; she received a nomination for Best Actress from the German Film Awards and won a Silver Hugo at the Chicago International Film Festival. In 2006, Uhl opened a music hall in Potsdam with her partner, Kay Bockhold.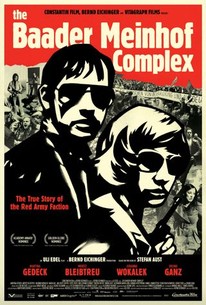 The Baader Meinhof Complex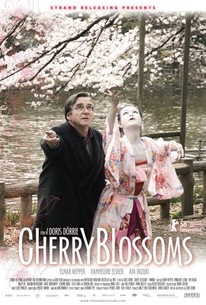 What to Do in Case of Fire?
Skip to Quotes
Filmography
Movies
| | | | Credit | | |
| --- | --- | --- | --- | --- | --- |
| No Score Yet | No Score Yet | Cortex | Unknown (Character) | - | 2020 |
| No Score Yet | No Score Yet | The Legend of Timm Thaler or The Boy Who Sold His Laughter | Yvonne (Character) | - | 2017 |
| No Score Yet | No Score Yet | The Whole Shebang | Apple (Character) | - | 2014 |
| No Score Yet | 62% | Break Up Man | Katharina 'Kati' Dreher (Character) | - | 2013 |
| 17% | No Score Yet | The Tower | Josta Fischer (Character) | - | 2012 |
| No Score Yet | 44% | Men in the City 2 | Susanne Feldberg (Character) | - | 2011 |
| No Score Yet | 82% | Jungle Child | Mutter Doris Kuegler (Character) | - | 2011 |
| No Score Yet | 62% | Men in the City | Susanne Feldberg (Character) | - | 2009 |
| No Score Yet | 40% | I've Never Been Happier | Tanja (Character) | - | 2009 |
| 85% | 80% | The Baader Meinhof Complex | Brigitte Mohnhaupt (Character) | $476.3K | 2008 |
| 79% | 91% | Cherry Blossoms | Franzi (Character) | $104.5K | 2008 |
| No Score Yet | 76% | Mogadischu | Stewardess Gabriele Dillmann (Character) | - | 2008 |
| 77% | 85% | Four Minutes | Nadine Hoffmann (Character) | - | 2006 |
| No Score Yet | 100% | Nicht alle waren Mörder | Anna Degen (Character) | - | 2006 |
| No Score Yet | No Score Yet | Storm Tide | Katja Döbbelin (Character) | - | 2006 |
| 60% | No Score Yet | Summer in Berlin | Nike (Character) | - | 2005 |
| No Score Yet | 62% | Soundless | Unknown (Character) | - | 2004 |
| No Score Yet | No Score Yet | Shattered Glass | Zitrone (Character) | - | 2002 |
| 69% | 82% | Twin Sisters | Young Anna (Character) | $1.2K | 2002 |
| 50% | 84% | What to Do in Case of Fire? | Nele (Character) | - | 2002 |
| No Score Yet | No Score Yet | Snow on New Year's Eve | Nora (Character) | - | 2000 |
| 80% | 74% | The Legends of Rita | Tatjana (Character) | $71.6K | 1999 |
TV
Credit

No Score Yet

No Score Yet

Line of Separation

Liesbeth Erler (Character)

2015

2018

No Score Yet

No Score Yet

The Tower

Josta Fischer (Character)

2012