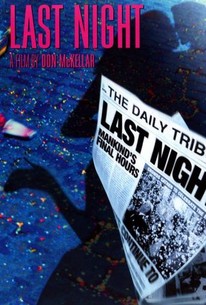 Last Night
1998, Comedy/Drama, 1h 36m
52 Reviews
5,000+ Ratings
What to know
Critics Consensus
An engrossing, poignant film, Last Night examines the end of the world through humorous and thought-provoking dialogue. Read critic reviews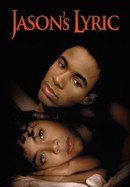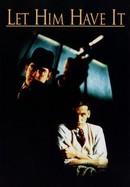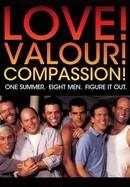 Love! Valour! Compassion!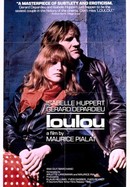 Rate And Review
Movie Info
In this Canadian drama by Don McKellar, various citizens of Toronto anxiously await the end of the world, which is occurring, for reasons explained, at midnight. While widower Patrick Wheeler (McKellar) braces for his fate, he meets Sandra (Sandra Oh), the wife of a businessman, who is intent on committing suicide. Meanwhile, Patrick's friend Craig Zwiller (Callum Keith Rennie), embracing a hedonistic approach to the apocalypse, decides to have as much sex as he can while there is still time.
Rating: R

Genre: Comedy, Drama

Original Language: English

Director: Don McKellar

Producer: Daniel Iron, Niv Fichman

Writer: Don McKellar

Release Date (Theaters): original

Release Date (Streaming):

Box Office (Gross USA): $493.5K

Runtime:

Distributor: Lionsgate Films

Sound Mix: Dolby

Aspect Ratio: 35mm
Audience Reviews for Last Night
With great casting choices, and a premise that is shown in a way that no other film has shown before, "Last Night" shows why Canadian films have so much more heart than Hollywood pictures in this day and age. In this film, we follow numerous families as they are preparing for the end of the world, and even though it is kind of perfectly set up and there is no real anarchy going on in the streets, you can relate to every character and the end just may have you in tears. It is a very low-budget film with an engaging script. The cinematography was very simple, but extremely effective, and what really made the film a great one to watch, was the average atmosphere that is not too over-the-top as rich people are just killed off first. This is a very subtle film. It may not have the right feel in some portions of the film, and you can definitely tell when something has been staged, but I really really enjoyed this film! Definitely recommended!

<i>"It's your last night on earth. Go out in style."</i> A group of very different individuals with different ideas of how to face the end come together as the world is expected to end in six hours at the turn of the century. <center><font size=+2 face="Century Schoolbook"><b><u>REVIEW</u></b></font></center> "Last Night" is a fascinating little film by writer/director Don McKellar. Dry-witted illusions and startling visuals open the film. It soon becomes clear that the world and it's inhabitants have only six hours remaining. The film follows how several residents of the Toronto area fill those final hours. It's never clearly stated exactly what has caused the world's condition, nor is that an important part of the story here. The main focus of the film are the characters, such as Patrick Wheeler (played by McKellar) who is a terribly lonely guy who struggles to even see his family for one last time. He wishes to end it all alone, which seems to be how he lived. Then there's his friend Craig, who is using a variety of untried sexual practices as a means to connect with someone. Isolation and loneliness are the central themes to the film. It's a recognizable representation of what the filmmaker feels would be most noticeable trait about people if all of our lives were suddenly stopped. Surprisingly, the film never becomes depressing, even as it touches on so many serious topics, including assisted suicide, but instead becomes an expression of "what if" and therefore is exceptionally thought-provoking. In fact it's a rather uplifting tale.

At first I was totally underwhelmed, but this turned out to be a pretty good movie. It's basically about how a few different people choose to spend their last six hours on earth, which is about to come to an end due to some unnamed catastrophe. Interesting premise, interesting movie.

<i>Last Night</i> takes an absurd concept and turns it into something personal and endearing. An intelligent and somewhat subtle apocalypse.
See Details