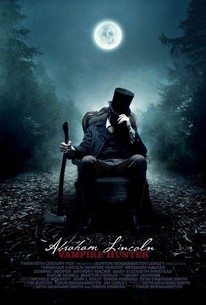 Abraham Lincoln: Vampire Hunter
2012, Action/Horror, 1h 45m
195 Reviews
100,000+ Ratings
What to know
critics consensus
Abraham Lincoln: Vampire Hunter has visual style to spare, but its overly serious tone doesn't jibe with its decidedly silly central premise, leaving filmgoers with an unfulfilling blend of clashing ingredients. Read critic reviews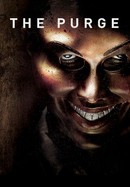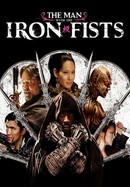 The Man With the Iron Fists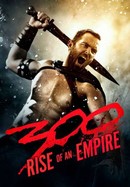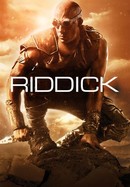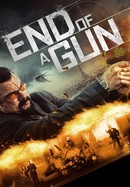 Where to watch
Rent/buy
Rent/buy
Rent/buy
Rate And Review
Abraham Lincoln: Vampire Hunter Photos
Movie Info
While still a boy, Abraham Lincoln loses his mother to a vampire's bite. He vows revenge, but fails in the attempt, narrowly escaping with his life. He is rescued by Henry (Dominic Cooper), a charismatic vampire hunter who instructs Abe in the fine art of dispatching bloodsuckers. Abe (Benjamin Walker) continues his fight against the undead well into adulthood and his presidency, making a last stand against the ultimate vampire foe (Rufus Sewell) on the eve of the Civil War's defining battle.
News & Interviews for Abraham Lincoln: Vampire Hunter
Audience Reviews for Abraham Lincoln: Vampire Hunter
My expectations were pretty low, but I somehow actually ended up liking it even less than I thought I might. The big setpieces seem to be what Abraham Lincoln: Vampire Hunter is all about, and they are so bad. Just abysmal.

Although I'm have an admitted love for vampire movies, I also admit that I was conservative about seeing labeled as " Abraham Lincoln" vampire hunter. I didn't know if it would be camp-corny should I be prepared to take it as a light or dorky comedy movie ..or will it be serious ? But once the origin began in the civil war era and how it revealed the fate of the parents of young Abraham, and his search for vengeance, I could see it is set to be a not only serious but fast moving. Afterwards I could see how clever it was to have this vampire flick centered around one of our presidents. One thing that was so unbelievably striking was how Benjamin walker who plays Abraham Lincoln, has an uncanny resemblance to veteran actor Liam Neeson that I just couldn't get by until he grew the beard later on. Another thing I can always be very thankful for is the pace. It gets off to a good start and stays that way for the better part of the film. There's a Vampire hunter teacher and a brief vampire hunting training session before Link is sent on his way to rid the town of hidden vampires. You see gadget weapons and near close calls from some of the vampire battles. There are a couple times where I thought that seem kind of dorky. -one which is young Abraham prefers to use of a long axe rather than loaded guns or swords. Another was the horse stampede chase which reminded me very much of the dinosaur stampede in the 2005 version of King Kong . One confusion in another scene is how can a trained vampire hunter be subdued and jailed by mere humans. It has the slow motion CGI effects that similar to the " 300" film and Spartacus series in a number of action scenes. And it actually has a couple of " jump-scare" scenes that took me by surprise. Of course there's a love discovery and connection but it was brief and never threaten to slow down the film. There's a unexpected emotional tragedy. And even I paused at the end when I heard the Lincolns preparing to go the theater. I don't recall any light humor and I didn't connect " president" Lincoln until the bottom half of the film when the biggest part of the civil war took affect. And the movie producers keep the act of the civil war movement in well. Blended it in quite nicely and carefully in not lingering and speech it out to slow down the good pace of the the film. But besides just the one on one vampire battles, there's the Undead vampire southern rebels soldiers, Horse carnage busting thru walls,, horse stampede, great train ride, and even Mother Lincoln finally getting her revenge. Also ....If you had seen this film in 3-D .. you would have loved the way the vampires " JUMP" out at you. Otherwise everything else about the 3-D is pretty ordinary. Don't let the name-title fool you, it actually ended up being a good, enjoyable vampire-action flick. Note: pays close action to the ending scene of the film. to see if you can draw indentify to who the vampire hunter is talking to at the liquor bar. I give it a 7.0 out of 10.

Decent adaptation of the book and definitely an original concept as to why Lincoln wanted to gain power. Seeing one of America's most beloved Presidents kicking ass was fairly entertaining. The script, however, is a little dry. The action is entertaining as well. With that being said, this movie is still pretty underwhelming when compared to other "vampire action flicks" like Underworld or Blade.

Not something that many people would of thought would be a film, The most famous American President killing vampires, Recipe for disaster you would think but no it's pretty good, Full of great action that kind of felt like 300 at times, The effects were ok, The plot was ok but nothing really new, I can't comment on the 3D as I watched the 2D version, Maybe some humour would of helped the dark and serious tone at times as it takes itself too seriously and the acting wasn't great, but based on the action it's pretty good.
See Details