What to know
critics consensus
Adrift sails smoothly between love story and survival drama, thanks in large part to a gripping central performance from Shailene Woodley. Read critic reviews
You might also like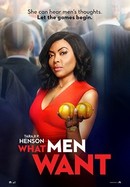 Rate And Review
Movie Info
Tami Oldham and Richard Sharp couldn't anticipate that they would be sailing directly into one of the most catastrophic hurricanes in recorded history. In the aftermath of the storm, Tami awakens to find Richard badly injured and their boat in ruins. With no hope of rescue, Tami must now find the strength and determination to save herself and the only man she has ever loved.
Critic Reviews for Adrift
Audience Reviews for Adrift
A truly exceptional story of survival. Shailene Woodley's performance moved me to tears.

To properly assess Adrift, the latest lost in the wild adventure, it would seem the most logical thing to do is compare it to that of the wave of recent films with similar premises and or ideas with the main objective being to determine whether or not it does anything different or at least attempts to bring new ideas or layers to the experience. While Adrift doesnï¿ 1/2(TM)t necessarily add anything new to the genre or say anything that hasnï¿ 1/2(TM)t been said before it does stand to reason that no matter how similar the circumstances included in these stories of desperation and survival tend to be one is typically as harrowing as the next and, if executed in an effective enough fashion, will still hit all the necessary marks and retain enough suspense to be both entertaining as well as eye-opening. If Adrift is anything it is effective in its execution; this likely has to do with director Baltasar Kormákur's (2 Guns, Everest) experience in bringing these true to life, but often times gruesomely heartbreaking events to life in an honest, but completely cinematic fashion. Kormákur takes this based on actual events story (as most of these are) and intertwines the survival narrative with that of a blossoming love affair between two young/beautiful people that are unaware how much their wills and fresh love are about to be tested. As corny as that may sound or as cheap as that storytelling trick may seem, Kormákur somehow manages to pull it off with a certain level of credibility that lends the familiar beats a sense of urgency which is good as, if one is clued in at all, they will be able to see the plot devices at work. This potentially undercuts what Kormákur and screenwriting team the Kandell brothers (Jordan and Aaron) are counting on as the emotional anchor (pun totally intended) they pull out from under the audience at the beginning of the third act. Fortunately, it still works no matter your disposition thus leaving the overall impression the film leaves to once again rely on how effectively what we as an audience have been trained to know is coming is conveyed. In the tradition of films where people are stranded and left to contemplate the meaning of their now-seeming small existence in relation to the expanded world around them Adrift ranks somewhere a bit below Life of Pi and a fair amount above that of last yearï¿ 1/2(TM)s The Mountain Between Us. read the whole review at www.reviewsfromabed.com

It's one part survival-at-sea drama, one part relationship drama, and you get an equal slice of both until an unforeseen ending explains why the narrative was so divided. Based on a true story, Adrift tells the journey and survival of a couple (Shailene Woodley, Sam Claflin) lost at sea for 41 days after getting too close to a hurricane. Woodley takes the lead to fix the sailboat, gather supplies, tend to the grievous injuries of her boyfriend, and plot their treacherous path to Hawaii. If they're off just a few degrees, it will be life and death. The survival half is viscerally entertaining and steady with its details, allowing the audience to get comfortable in following the steps and reasons. The camerawork by director Baltasar Kormakur (Everest) is sweeping and methodical, pulling us into the danger and isolation while creating a sterling sense of verisimilitude. The screenplay vacillates between the present and past, supplying flashbacks to fill out the romantic relationship. It's a smart move because it allows us to immediately get into the stakes of survival while also finding room to develop the characters in a more normal setting. Plus it also makes more sense by the Tully-esque end. This is pretty much Woodley's (HBO's Big Little Lies) show; her secondary co-star might as well be her nipples poking through her character's swimwear and tops. As readers may know, I'm a big fan of Woodley and the naturalism she brings to her performances, and Adrift is no exception. She can say so much through her smiles. She's a great anchor for a storyteller. Ultimately, Adrift is a survival drama that takes a while to get going but leaves a favorable impression thanks to the acting and technical merits. Nate's Grade: B
Quotes
There are no approved quotes yet for this movie.