Americano
2011, Drama, 1h 45m
16 Reviews
1,000+ Ratings
You might also like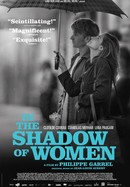 Where to watch
Rent/buy from $2.99
Rent/buy from $2.99
Rent/buy from $3.99
Rate And Review
Movie Info
A real estate agent (Mathieu Demy) from Paris arrives in Los Angeles to settle his late mother's estate, but a found photograph sends him on an impromptu journey to Mexico to find a woman named Lola (Salma Hayek).
Audience Reviews for Americano
At a critical point in his relationship with Claire(Chiara Mastroianni), Martin(Mathieu Demy, who also wrote and directed) gets the news that his estranged mother has died in Los Angeles where he now has to dispose of her personal effects and repatriate her remains back to France. He is met at the airport in Los Angeles by Linda(Geraldine Chaplin), his mother's caretaker/friend, who does not share her friend's fond opinion of Lola, a longtime friend of the family's. On the plus side, "Americano" is highly evocative and Matheiu Demy definitely knows his way around a movie camera, what with his eye for detail and the tracking shots. A particular highlight of which is the sequence involving the Doors' 'L.A. Woman.' And that's not to mention all the movie has to say on the subject of the unfairness of the United States' immigration policy. But just as much, Demy can be his own worst enemy sometimes, not just because of his off-putting screen presence. See, it appears that Martin might not be the only one suffering from a Madonna/whore complex at a point in the movie where once it gets to its destination it hardly knows what to do with itself next except possibly circle the drain.

Mathieu Demy, first-time writer/director of "Americano," is the son of two legendary filmmakers, Agnes Varda and Jacques Demy. He's a well-established actor in France, but this is his first big break into making his own films. Will he follow in his parents' footsteps? No way. Weirdly enough, he seems to have no instinct for filmmaking. The story construction is terrible, and the direction is flat. Demy plays a Parisian man whose estranged American mother has just died. He flies to Los Angeles on his own to wrap up her affairs. I thought the film was going to explore the challenge of being bi-cultural and the particular ways that French and American cultures confront each other. I thought the title was a reference to this character's feeling somewhat American and somewhat French. But no. Almost immediately after arriving in Los Angeles, the character (who is played by Demy) leaves for Mexico and spends almost the entire film there. He is searching for a woman whom his mother adored. He thinks he has found it in a stripper/prostitute (played by Salma Hayek) who works in a decrepit dump in Tijuana. The story goes nowhere. He keeps trying to talk to the stripper and gets thrown out of her club. When they finally do speak, nothing of consequence happens. There are numerous clips from an old film, which I think is "Documenteur" made by Agnes Varda in Los Angeles in 1981. I also believe the boy in the clips was Mathieu Demy himself, acting in his mother's movie. This provides some added resonance, with Demy exploring his relationship with his actual mother and the ways that movies were interwoven into his family's life. But it doesn't come off well. The clips seem to be functioning on a level all their own, more distracting than enhancing. Demy ultimately seems not to be sure of what he wanted to say with "Americano." He had a few different ideas in mind, and none of them really got developed. Overall, a quite seriously disappointing cinema experience. Sad to say, but I don't think Demy Junior is headed for a significant career in filmmaking.