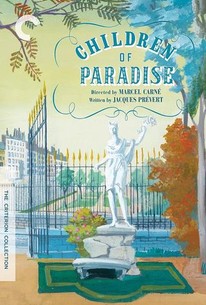 Children of Paradise
1945, Romance, 3h 15m
42 Reviews
5,000+ Ratings
What to know
Critics Consensus
Strong performances abound, and Carne's wit and grace are evident in this masterful (if long) French epic. Read critic reviews
Where to watch Children of Paradise
Rent/buy
Rent/buy
Rent Children of Paradise on Amazon Prime Video, Apple TV, or buy it on Amazon Prime Video, Apple TV.
Rate And Review
Children of Paradise Photos
Children of Paradise (1945)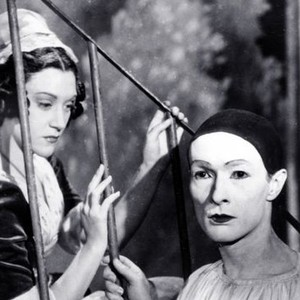 Children of Paradise (1945)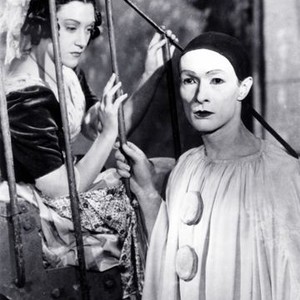 Children of Paradise (1945)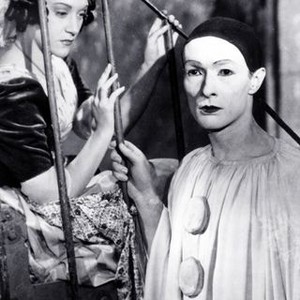 Children of Paradise (1945)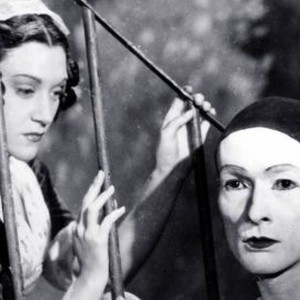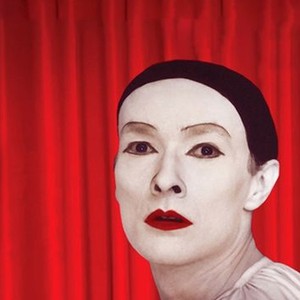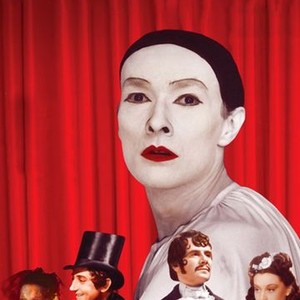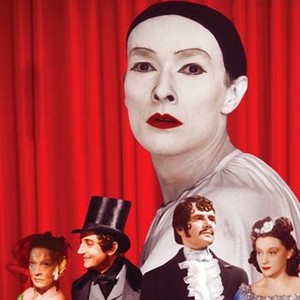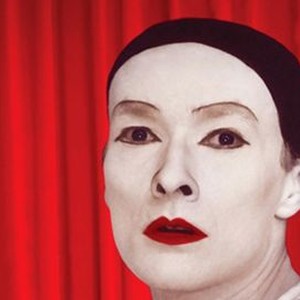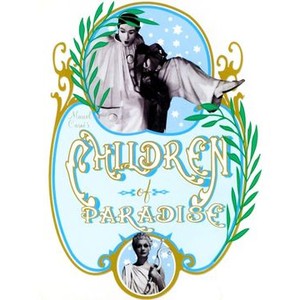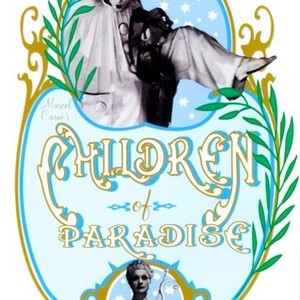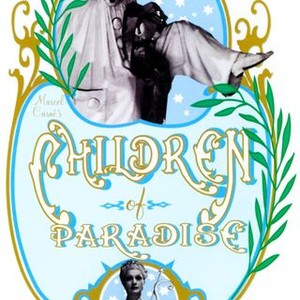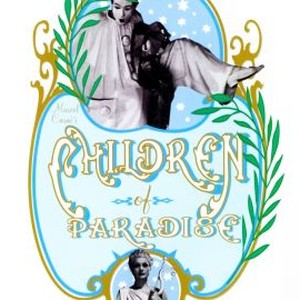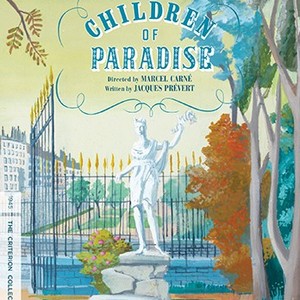 Children of Paradise (1945)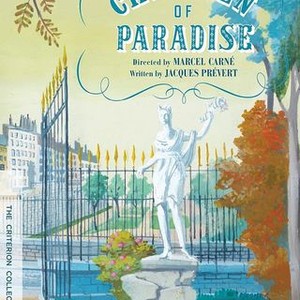 Movie Info
In this expansive drama, the lovely and enigmatic Parisian actress Garance (Arletty) draws the attention of various men in her orbit, including the thoughtful mime Baptiste (Jean-Louis Barrault) and the ambitious actor Frédérick (Pierre Brasseur). Though Garance and Baptiste have an undeniable connection, their fortunes shift considerably, pushing them apart as well as bringing them back together, even as they pursue other relationships and lead separate lives.
Genre: Romance

Original Language: French (France)

Director: Marcel Carné

Producer: Raymond Borderie

Writer: Jacques Prévert

Release Date (Theaters): original

Release Date (Streaming):

Box Office (Gross USA): $31.9K

Runtime:

Distributor: Criterion Collection

Production Co: Pathé Cinéma
Audience Reviews for Children of Paradise
"When the Lord created us, all his work was through; then the Children of Paradise did the only thing they really shouldn't do!" Yeah, that's a pretty cheesy song about the Genesis of man, but hey, that's a 1980s German pop song for you: so unusual that some of it was by black people based out of Germany, of all places. Come to think of it, the song "Children of Paradise" was by German disco group Boney M., this film was made during the German occupation of France during WWII, and the thankfully forgotten psychedelic trance project Children of Paradise was by a German, so it would appear as though most anything with this film's title has to be conquered by the Germans in some way. One might be aggravated by my referencing music projects as forgotten as Boney M. and Jan Müller's Children of Paradise, but hey, if you're interested enough in this film to be interested in reading this article in order to see what I think of it, then you're clearly open to obscure stuff. Well, I don't know if this film is all that obscure, at least not to Europeans, but really, who in this day and age is in the market for a three-hour-long, 1945 French drama about a bunch of guys competing for some woman's love in the 1820s and 1830s? Well, apparently I am, because I don't really have a whole lot to do around the house, so I reckon I'm cool with committing three hours to this. It certainly helps that this film is actually pretty good, and yet, I must admit that this three-hour ride, like the run of Boney M., gets to be a bit bumpy at times. While there are certain immersively realist tones here and there, this film is very much a French melodrama, and if you enter expecting that, it's not difficult at all to be consistently compelled by this somewhat histrionic opus, yet even those willing to run with this type of film will find the occasional challenge to their investment from the manufactured drama, partially because this melodrama gets to be a bit formulaic at times. The film is never all that conventional, but quite frankly, it's neither all that unique, being juicy enough to never be predictable, but decidedly with a moderate degree of unoriginality that, when derivative of tropes tainted by conventionalism, prove to be kind of distancing, though perhaps not as much as the slow spells, of which there are, well, less than I expected. I mean, I felt that director Marcel Carné had to have some kind of plan for sustaining your interest for nearly three hours and a quarter, but I was pleasantly surprised to see that this film is, on the whole, more entertaining than your typical dry drama of the this type and time, and yet, there's no missing slow-downs, as there's still plenty of them, chilling down engagement value with blandness and retarding momentum enough for you to have plenty of time to meditate upon the film's biggest core problem. Clocking in at a whopping 190 minutes in length, this intimate drama uses its time much more wisely than I feared, but nevertheless has way too much time to spare, bloating itself with excess material that gets to be pretty repetitious at times, and even leaves the film to focus too intensely on a certain subplot or character within this layered affair, to where you get too used to one layer for a shift in focus to be all that organic. The film is perhaps at its most relatively uneven when we enter the second part, but even changes in scene, maybe even a setting within a scene, prove to be kind of jarring, never to where you're launched completely out of the film, but decidedly to where you're thrown off by a direct result from overblown storytelling that makes the film itself seem overblown. The final product doesn't necessarily outstay its welcome, as it is consistently compelling and ultimately rewarding, no matter how long it takes to make sure that your investment pays off, but it tries to keep you going a bit longer than it probably should, gradually losing steam through pacing problems that, alongside the occasional lapse in uniqueness, challenge your attention. Of course, in the long, long, "long" run the film does not entirely squander its great deal of time with you, compelling you through and through, or at least doing a pretty decent job of drawing you into its world. Whether it be because of plenty of places in which this "mini"-epic tones down its scope, or simply because of limitations at the time, intensified by the project's coming along specifically at a time when spending money on lavish productions was anything but the biggest concern of a France that was deep in a struggle to get rid of those pesky Nazis, this period piece's production value isn't all that outstanding, but it is impressive, with art directors Léon Barsacq and Raymond Gabutti teaming up with production designers Léon Barsacq, Raymond Gabutti and Alexandre Trauner, as well as costume designer Mayo, to capture the dazzling setting of Paris during the early-mid-19th century with immersion value and artistic tastefulness that goes rivaled only by the film's other artistic touches. Granted, because of aforementioned limitations, the artistic value within this film's art direction doesn't raise all that high of a standard to challenge, and sure enough, Maurice Thiriet's score work and Marc Fossard's and Roger Hubert's cinematography aren't outstanding, but, also like the art direction, they are nonetheless impressive, with Thiriet's music having a fair degree of loveliness to it, regardless of considerable conventionalism, while Fossard and Hubert deliver on photography that, in spite of the color and definition limitations of the time, subtly plays with lighting in a way that is consistently tasteful and sometimes haunting. As with plenty of ambitious French efforts, this film is, at the very least, artistically impressive, with production value and style - both of a musical and visual nature - that aren't all that remarkable, but still stand as worthy of compliments, as they help in breathing some liveliness into the telling of a story that deserves nothing less than impressive compliments. There's little that's especially unique about this melodramatic tale, and that gets to be clearer and clearer the longer you're stuck with this story that storytelling takes over three hours to unravel, but there's still plenty of juice to this layered romantic drama and thoughtful ensemble character study, boasting dramatic potential that storytelling celebrates much more than betrays, with Jacques Prévert's script delivering on witty dialogue (I think, if the subtitles are right) and thorough exposition, as well as some sharp thematic touches, while director Marcel Carné executes Prévert's vision with a thoughtful attention to atmosphere reinforcement that immerses you into the film, when not backing the dramatic touches with engaging heart, and the lighter moments with enough flavor to keep dullness at bay. Sure, there are slow spots, but the film is never dull, and it's very rarely all that bland, which is impressive, considering how lengthy this meditative drama is, thus making the offscreen talents successful in their telling of this tale, as surely as the onscreen talents prove to be successful in their anchoring this tale. As you can probably imagine, considering the limitations in the sensibilities of this time, as well as the limitations in this drama's kick, there's not a whole lot for our performers to work with, yet most everyone delivers on charm and chemistry that draw you into his or her layered character and relationship with his or her peers, selling you on much of the human heart that drives this character study, and rounds out a tightly structured team of compelling carriers of a compelling film. I kind of wish there was more tightness to this effort, as well as more meat, as irony would have it, but there is enough effectiveness that is fleshed out within this epic for you to feel as though your three hours are not wasted. When it's all said... in French and "finally" done, you're left with a melodramatic film whose conventional areas challenge your investment, but not as much as the dry spells that retard pacing enough for you to really meditate upon the considerable excessiveness in material that often bloats narrative layers to the point of inspiring a certain inconsistency at times, and reflects an overblown ambition in this project that can never be fully fulfilled, but is ultimately done enough justice by strikingly tasteful, if limited production, musical and cinematographic value, as well as by a juicy story, - carried by witty writing, sharp direction and charismatic acting - for Marcel Carné's "Les Enfants du Paradis", or "Children of Paradise", to reward as an endearing, if overlong romantic drama. 3/5 - Good

The great Francois Truffaut has once stated that he would indeed give up all of his films to have directed "Children of Paradise" himself. If that's not a testament of the film's more than impressive whole, with its ability to impress and stir up healthy jealousy among other equally heralded filmmakers, then I don't know what else will be. The film, shot during the turbulent times of Nazi occupation in France (French Resistance members at the time even secretly worked in the film's production), is a miraculous achievement not just of cinema but of the entire realm of art. By merging the symphonic beauty of two of the greatest art forms the world has ever seen (theater and film), Marcel Carné, the film's director, has created an unforgettable screen masterpiece that is both aesthetically moving and emotionally evocative. Although it was cleverly marketed in America as France's cinematic answer to Victor Fleming's "Gone with the Wind", "Children of Paradise" is so much more than just a foreign substitute to an epic Hollywood picture. It is, by its own right, a stand-alone film that ambitiously treads the territories of both love and artistry, not to mention that it is also a visually stunning rendition of 19th century France. Populated by characters that seem to be molded after Charles Dickens' creations, "Children of Paradise", in a way, moves and unfolds like great literature (the film was even split into two distinct, very novel-like chapters). But unlike the lively pageantry of "Gone with the Wind", "Children of Paradise", even at the film's early moments, is already burdened by a running sense of melancholy, specifically when the camera first focuses its lens on the face of Baptiste (Jean-Louis Barrault), a great pantomime who will find himself slowly falling under the spell (and pain) of love. The object of his affection is Garance (Arletty), a stunning woman who sees love merely as a simple phenomenon and who, at first sight, was immediately magnetized by Baptiste's romantic peculiarities. But then, it's not only Baptiste who's smitten by Garance; on one side, there's Frédérick Lemaître (Pierre Brasseur), a flamboyant theater actor whose acts atop the stage bleed through life itself. On the other, there's also Lacenaire (Marcel Herrand), a part-time poet and full-time criminal whose great contempt of life can only be matched by his enormous pride. And finally, there's Count Édouard de Montray (Louis Salou), a rich man who baits Garance with his unequaled fortune so that she will not love any other man ever again. Together, these four characters engage in a slow dance of doom that finally justifies the melancholic undercurrent that runs through the film. But even though "Children of Paradise" plays like a tragedy, the film, for plenty of reasons, will surely put a smile in every cinephile's face mainly because of its visual and thematic perfection. And even though the film runs close to 3 hours, I honestly would have wanted 3 more. Hell, the film, with its highly eloquent and intuitive screenplay (by Jacques Prévert), could have been an audio book. But then again, it could have also been an enjoyable silent film, what with its pantomime fluidity and swift physical timing. Considered by many as one of the greatest films of all time, "Children of Paradise", again despite of it being a romantic tragedy, is a celebratory film that embraces and makes one with art even in the midst of a violent global conflict. "Children of Paradise", a flawless masterpiece of French cinema, will always stand the test of time not just as great art but also as a proof that cinema can never be crippled by war-time destruction, be forced underground by bombs and be shackled by fear. "Children of Paradise" powerfully persists.

To watch Les Enfants du Paradis is as great an experience as the cinema can provide. It is not so innovative in terms of direction (though it's excellently directed by Marcel Carne) as it is brilliantly written by poet Jaques Prevert and magnificently acted by the actors. Although the narrative is straightforward and linear at its heart, the film gives the feeling of a whole world that is living and breathing. That is achieved through the many diffirent characters and also the great number of small details and distractions that make this wide tapestry alive (like the small episode between Frederick and the lady that owns the inn or the trio of the academic writers). The actors are terrific! Some of them are strange choices considering the script alone, like Arletty. She isn't exactly beautiful, although she plays the 'great beauty', but you believe she is exactly that as she envelops her character with an aura of dignity that transforms everything to beauty. She acts with a strange maturity at times which is in great contrast with Jean-Luis Barrault character (who seems more child-like, fragile and fiery). But this strange contrast works in favour of the film in the end as it gives more subtext to their relation. Pierre Brasseur and Marcel Herrand are equally, if not more, brilliant than the rest. The characters are superbly written and each one has a certain outlook to life which is diffirent and distinct from the others. However, all of them meet at the cross-roads of Art. Their lives and their art become interwined. The writer/criminal 'writes' his farce/tragedy when he kills the count, Babtist's performances reflect his love for Garance (both inside and outside of the performance), Fredric the actor always 'plays' with pomp and humor in real life (he even falls in love this way and calls Garance 'Desdemona') while brings the 'real life' on stage (when performing the academic trio's play). Even Jericho 'plays' his role as he announces his approaching with a musical instrument (a biblical joke). All of them suffer and come face to face with the absurdity of life (let us not forget how Carne/Prevert are famous for their existential 'poetic realism' aesthetic). This is surely the best film that shows the blurred lines between art and life (if we don't consider that other excellent film, The Red Shoes). This is probably one of the most beautiful, rich and emotionally powerful film experiences in the whole history of cinema. Funny, sad, melancholic, hilarious, heartbreaking - a farce, a comedy and a tragedy all in one exactly in the spirit of its hero Lacenaire's plays (surely one of the best consciously 'bad' guys in fiction).Totally recommended!

The many attempts of a diversity of men trying to win the affection of one Garance. Some find beauty in her physic to compliment their egos, others in her persona - all failing to realize one simple thing; beauty can only belong to itself, any attempts to possess it will only result in tragedy. Magnifique!
See Details