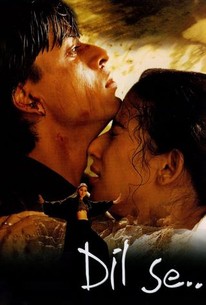 Dil Se
1998, Romance/Drama, 2h 43m
5 Reviews
5,000+ Ratings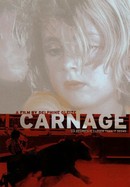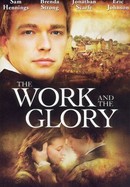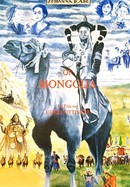 Johanna d'Arc of Mongolia Where to watch
Subscription
Rent/buy
Rate And Review
Movie Info
Journalist Amar falls for a mysterious woman on an assignment, but she does not reciprocate his feelings. However, when Amar is about to get married, the woman shows up at his doorstep asking for help.
Audience Reviews for Dil Se
Probably one of the career best performance from Srk . Neither him or the movie got the kind of recognition it deserved. Well that's Bollywood for you.

Mani Ratnam is endlessly creative and apparently knows no such thing as boredom or exhaustion. Dil Se's vitality endures successfully its exaggerated length, breathing through some of the lower points of the film. That's the highest praise I can give it. It's always on the go, even during its most contemplative moments. Amar, a journalist, meets Meghna, a mysterious woman, on a train platform. Destiny keeps bringing them together and pushing them apart for a long time. Amar is constantly in passionate pursuit of Meghna, who is torn between her emotions and her secret terrorist mission. Dil Se allegedly attempts to exemplify the seven stages of love, which range from infatuation to death. I didn't quite get this while I watched, but afterwards, when I read it, it made sense, and it would be interesting to re-watch Dil Se with that in mind. So in few words, it's a story about love in many forms: gooey, melodramatic love, passionate love, sensual love, obssessive love, sublime love... the film's tone, its overall mood, changes in accordance to each of these faces of love and, therefore, it may seem inconsistent and a little flaky... It's a film likely to be misunderstood. In truth, I find it a very ambitious project, and Ratnam executes it with creativity and conviction. This was the first truly Bollywood product I ever saw. After some research I've discovered Shahrukh Khan has appeared in -many, of course- incredibly diverse films playing incredibly diverse characters. Here in Dil Se he is a captivating, tireless screen presence, while managing to play a man <i>humbled</i> by a love too strong and invasive for him to understand. Amar's dynamic personality is dominated and squashed by his love for Meghna. Manisha Koirala's performance is good but perhaps it could've been much more complex; her character Meghna was a challenge. I also believe this is Preity Zinta's debut, and she is nothing less than adorable in it. Objections against Dil Se... the story is so unlikely. These things here could hardly happen in real life. Amar and Meghna face some really unbelievable situations and have unbelievably mindless attitudes towards life and love. Amar risks his life countless times for a woman whose love he has no real proof of... he abandons everything and everyone to pursue her... and meanwhile we're watching and we're kind of laughing at him. It's important to understand Dil Se is not a human drama in the strict sense of the word, it's very fairy-tale like, it can almost be called a fable. One could say it takes a lot of reading and reflecting <i>before</i> watching Dil Se to really understand it... sadly, that is true. It's most certainly a very peculiar movie. Unless there's a lot of interest invested on it, it's difficult to entirely take it in. Last and not least, there's A.R. Rahman's awe-inspiring score and the visually stunning interludes that accompany most of the songs. There's terrific singing from Sukhwinder Singh (Chaiyya Chaiyya and the train scene that I never tire of watching), Lata Mangeshkar, even Rahman himself, etc. The composer immediately elevates the entire movie with a collection of pop hits... the good kind... Maybe I'm just a child who's discovering Bollywood, but to me Dil Se is a perfect example of love for cinema. It is quite long, but it took me much of that duration to really notice and say... what time is it?! Watch it :) I realize this is just about the highest rating this film has got on flixster!

An interesting movie with a fairly well story plot. Shahrukh Khan and Preity Zinta stars.
See Details