Laila
(1929)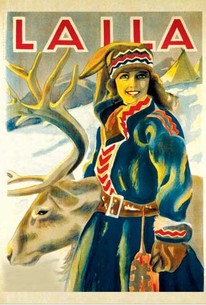 AUDIENCE SCORE
Critic Consensus: No consensus yet.
Movie Info
A young woman named Laila (Mona Martenson) finds herself torn between two worlds after being separated from her mother and father as an infant, and brought up in the frigid Tundra by a benevolent reindeer owner named Aslag (Peter Malberg). Shortly thereafter, Laila is reunited with her nomadic parents. As a devastating plague sweeps through the countryside, the ethereal girl must choose between the love of her cousin Anders (Harald Schwenzen) and her foster brother Mellet (Henry Gleditsch).
Audience Reviews for Laila
You'll have to forgive Laila for its slow pace, which is a common enough problem for films of this era. Director George Schnéevoigt tends to draw scenes out in what seem like unnecessary ways, including holding the camera on his actors' faces for too many seconds as they emote, and the film should have been shorter than its 2 hour and 45 minute run time. However, if you can cope with that, this film has a lot of visual treats that make it well worth watching, and is fairly unique besides. Filmed in the Finnmark region of the extreme northeast part of Norway, 'Laila' deals with the cultural differences between the Lapps, the nomadic indigenous people who were primarily reindeer herders, and the Norwegians, who were primarily settlers and traders. At the center of the story is Laila (Mona Mårtenson), a young woman who was born Norwegian, but through a couple of tragic accidents, ends up being raised by Lapps. As she grows up, she's promised to her Lapp step-brother (Henry Gleditsch), but finds herself falling for a Norwegian (Harald Schwenzen) who turns out to be her cousin. Mårtenson is athletic and beautiful, and the two men in this love triangle are both rather dashing, which adds to the natural scenic beauty of their surroundings. While the story itself gets a little melodramatic at times, the best part of the film is how it transports us to this remote part of the world. We see packs of wolves bounding through deep snow, and large herds of majestic reindeer. We see reindeer being tamed, and pulling individual sleds and people on skis. The traditional apparel is fantastic - the hats, big furs, and the way babies were thoroughly wrapped up. The visual appearance of the older Lapp men (played by Tryggve Larssen and Peter Malberg) is striking, with their strong eyebrows and features. In one scene, a Lapp mother gives her two boys a hot bath, then turns them out naked to roll around in the snow. In others, Mårtenson gracefully pilots a canoe. With all of that and the beautiful snowy scenery, it's just a delight to watch.
Antonius Block
Super Reviewer
½
set in northernmost norway, this is a jaw dropping silent film of stunning landscapes and fascinating insight on traditional sami culture as well as a thrilling tale well told. a little melodramatic in the third hour but at that point i just didn't care. strong performances by all and the lead actress is a wonder. it would be nice if someone could add this cute poster :D
Stella Dallas
Super Reviewer
Laila Quotes
There are no approved quotes yet for this movie.