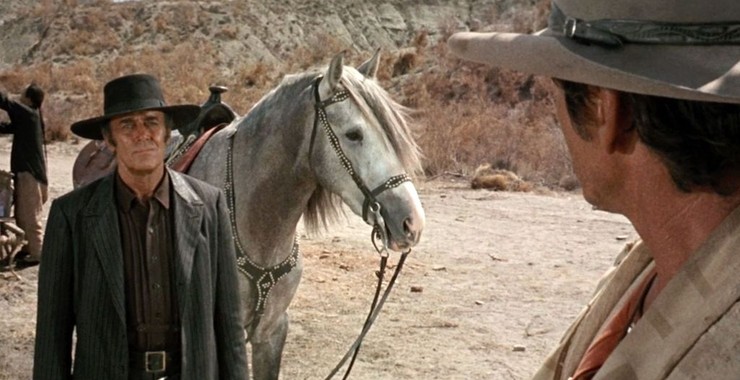 CLIP 2:13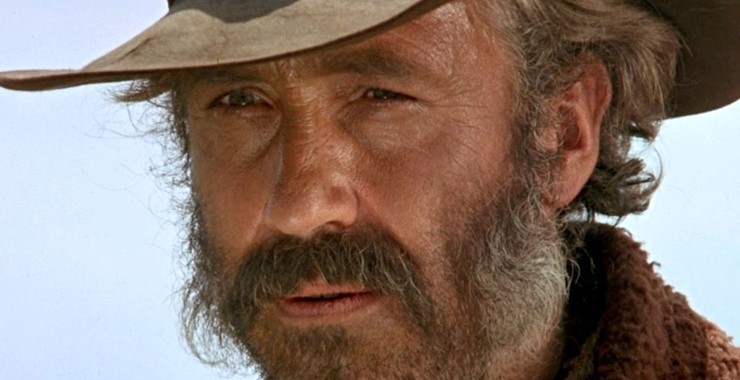 CLIP 2:05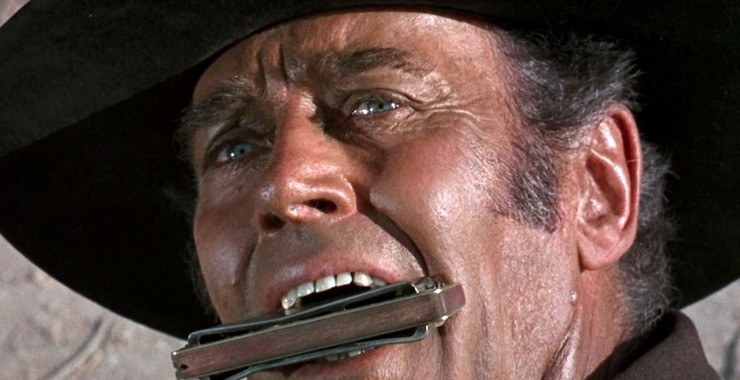 CLIP 2:13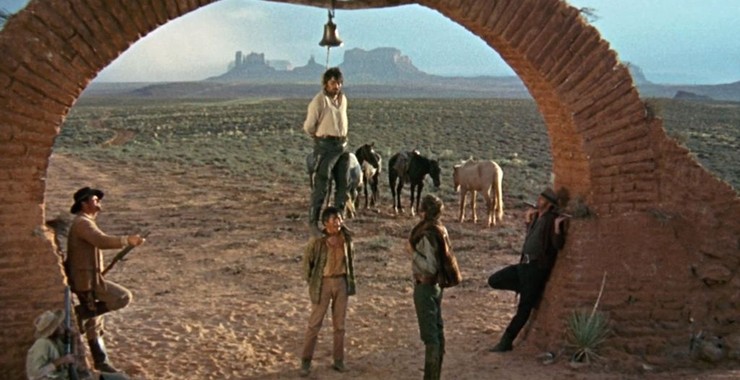 CLIP 2:14
Play all videos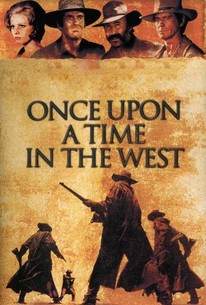 Once Upon a Time in the West
1969, Western, 2h 45m
68 Reviews
50,000+ Ratings
What to know
Critics Consensus
A landmark Sergio Leone spaghetti western masterpiece featuring a classic Morricone score. Read critic reviews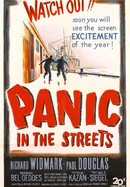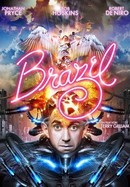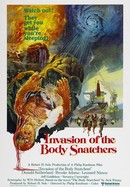 Invasion of the Body Snatchers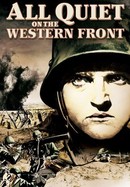 All Quiet on the Western Front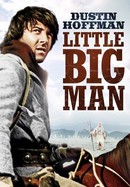 Where to watch
In Theaters
Rent/buy
Subscription
Subscription
Rent/buy
Rate And Review
Once Upon a Time in the West videos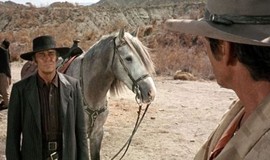 Once Upon a Time in the West: Official Clip - What You're After
CLIP 2:13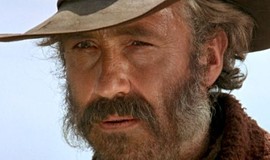 Once Upon a Time in the West: Official Clip - He Not Only Plays, He Can Shoot Too
CLIP 2:05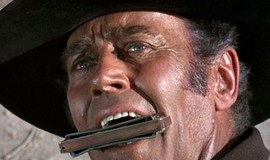 Once Upon a Time in the West: Official Clip - Frank's Death
CLIP 2:13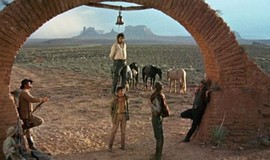 Once Upon a Time in the West: Official Clip - Harmonica's Flashback
CLIP 2:14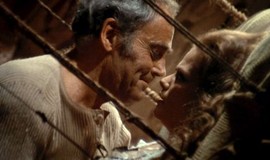 Once Upon a Time in the West: Official Clip - A Man's Hands All Over You
CLIP 2:13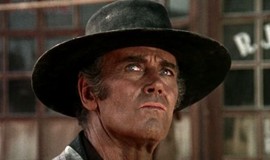 Once Upon a Time in the West: Official Clip - That Strange Sound Right Now
CLIP 2:12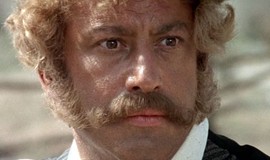 Once Upon a Time in the West: Official Clip - McBain Family Slaughter
CLIP 2:09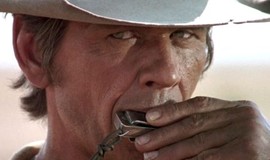 Once Upon a Time in the West: Official Clip - Two Horses Too Many
CLIP 2:13
Once Upon a Time in the West Photos
Movie Info
There's a single piece of land around Flagstone with water on it, and rail baron Morton (Gabriele Ferzetti) aims to have it, knowing the new railroad will have to stop there. He sends his henchman Frank (Henry Fonda) to scare the land's owner, McBain (Frank Wolff), but Frank kills him instead and pins it on a known bandit, Cheyenne (Jason Robards). Meanwhile, a mysterious gunslinger with a score to settle (Charles Bronson) and McBain's new wife, Jill (Claudia Cardinale), arrive in town.
Rating: PG-13

Genre: Western

Original Language: Italian

Director: Sergio Leone

Producer: Bino Cicogna

Writer: Dario Argento, Bernardo Bertolucci, Sergio Leone

Release Date (Theaters): original

Release Date (Streaming):

Runtime:

Distributor: Paramount Pictures

Production Co: Paramount Pictures

Sound Mix: Mono

Aspect Ratio: Scope (2.35:1), 35mm
News & Interviews for Once Upon a Time in the West
Audience Reviews for Once Upon a Time in the West
Coming in at 2 hours and 45 minutes, and giving us vast canvases of the old west, this film from director Sergio Leone is truly epic in scope. The cinematography is fantastic, and while marveling over the wide shots, you really feel as dry and dusty as the characters. The overall tone screams old west, and while it takes awhile to get there, the final 30 minutes or so is stirring, and memorable. The film is legendary in reputation and adored by many, so I'll tread as lightly as possible in my criticism. I just found it fell a little short in its casting, in its muddled middle portion, and its treatment of Claudia Cardinale's character. I'll start with Henry Fonda, who is a mixed bag for me. I liked the contrast of his blue eyes with his dark character, and he certainly does things which emphasize his cruelty - killing a child in cold blood, knocking down his crippled boss, and committing rape. It's a decent performance, but to me Fonda didn't quite fit in the part. Not enough grit to be believable, and at 63, too old. Charles Bronson is similarly 'just ok', and he's certainly no Clint Eastwood. It may be unfair to compare Leone to his other work, but I liked 'The Good, The Bad, and The Ugly' much more, because of Eastwood, a more compelling plot, and that extraordinary musical refrain. The harmonica we get here kind of pales in comparison. While it's fantastic to see the beautiful Cardinale in the film, the rape scene made me cringe, and not because of the act itself, but because how Leone captures it. Cardinale is supposed to be pretending to go along with Fonda to survive, so some of what we see is to be expected, but to see no fear or disgust, and just waves of rapture instead, is sickening. Earlier Cardinale says that Cheyenne (Jason Robards) could bend her over the table and have his men have their way with her, and all she'd have to do is wash off with hot water afterwards. It could be the voice of the hardened prostitute talking, but the overall impression of rape this scene and the other give is that it's just a sex act, one a woman may actually enjoy, instead of an act of great violence with devastating consequences. So we have a male fantasy of rape to go alone with that of the fantasy of the fearless, cool gunslinger, the latter of which has plenty of Americans wanting to walk around carrying a gun, thinking they fit this image. My apologies if this is coming across unbalanced in the other direction, and too negative. There are plenty of great moments and great shots, both of the scenery and in close-ups. The relationship between Fonda and Bronson is effective, and as in Leone's other works, they share the mindset of the hardened killer, understanding one another as they circle each other's path throughout the movie. While we certainly have an idea of the backstory behind Bronson's character, the reveal towards the end is a powerful moment. If you like westerns, this is must-see. If you don't, I don't think I'd pick this one to try to convert you.

Henry Fonda is good, Charles Bronson is the man and Claudia Cardinale is hot but the movie is pretty sexist when it comes to her character. My second Western movies!

The films opening 45 minutes was gritty fun and always enjoyable, I watched this three hour epic over several days due to school though, and I felt it lost its touch. I mean if I was to watch a three hour spaghetti western I'd have to choose the modern Django Unchained over this. While I wouldn't call it over rated I can't say I was impressed. I loved Harmonicas character and see the hype behind him, because he's so mysteriously funny, but Fonda never really opened my eyes. Over all it's just to long, and the great moments are neutralized with extensive scenes of emptiness.

Arguably Leone's magnus opus, Once Upon a Time in the West just might be the best Western of all time.
See Details