Remember the Daze
2007, Comedy/Drama, 1h 41m
6 Reviews
1,000+ Ratings
You might also like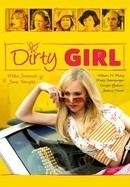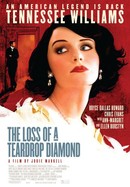 The Loss of a Teardrop Diamond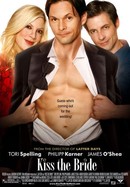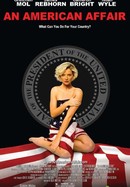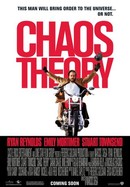 Where to watch
Free
Subscription
Rate And Review
Movie Info
During the summer of 1999, a group of teenagers, through interconnected narratives, live through their last day of high school and prepare for the future. Holly (Alexa Vega), once the new girl in school, does whatever it takes to remain popular. Dawn (Lyndsy Fonseca), who is secretly a lesbian, battles drugs. Tori (Leighton Meester) is the valedictorian of her class, but, on the eve of graduation, she decides to experiment with drugs for the first time.
Audience Reviews for Remember the Daze
Hanky: Smoke, drink... don't think! To call Remember the Daze a Dazed and Confused ripoff would be an understatement to be sure. However it is one of those few ripoffs that still stands alone. To a degree this film is what it wanted to be. It's a movie that sums up the last day of school and shows the fear in moving on. The only thing keeping this film from reaching the greatness of Dazed and Confused is the characters. The characters in this just aren't as good as those in Dazed and Confused, and characters make these types of movies. Remember the Daze follows many students and their exploits on the last day of school in 1999. There's a pep-rally, drugs, parties, sex, fights, secrets, and betrayal. Overall the film has a nice and steady pace to it. Just like Dazed and Confused, there's an enormous amount of characters and many different situations going on at one time.  I'm having trouble really deciding whether I liked the movie or not. It's entertaining and it has its moments where the comedy works, but I just can't get past the fact that this is pretty much just a remake of one of my favorite movies ever. I guess I'm squarely in the middle on this one. I wouldn't say I like it, but I also would never say I disliked it either. Remember the Daze is worth a look for all those who loved Dazed and Confused and want to see a slightly different movie, with slightly different situations and slightly different characters, saying slightly different stuff. It isn't going to blow you away, but I highly doubt it will have you regretting the time you put into it either.

Cast: Amber Heard, Alexa Vega, Melonie Diaz, Douglas Smith, Katrina Begin, Leighton Meester, Charles Chen, Sunny Doench, Shahine Ezell, Lyndsy Fonseca, Max Hoffman Director: Jess Manafort Summary: This dramedy follows a group of suburban teenagers during their last 24 hours of high school. Sex, drugs, coming out, drinking and parental pressure are on the agenda as the 1999 grads face the big question, What next? Alexa Vega, Amber Heard, Leighton Meester, Melonie Diaz and Douglas Smith star in this film by writer-director Jess Manafort, an official selection of the 2007 Los Angeles Film Festival. My Thoughts: "The film has every cliche character there can be. The cheerleader, the goody two-shoes, the gay kid, the gangster, the emo punk band, the rapper, eager to be cool freshmen, the jock, the dropout, the bad girl, the stoner, and the odd man out. I'm sure there are more but you get the point. The movie is kinda all over the place with its story-line, but the movie is funny at times and a fun movie to watch. You won't be bored."

I saw this at the LA Film Festival when it was called THE BEAUTIFUL ORDINARY and loved it. Reminded me of an updated DAZED AND CONFUSED. Hate the new title because it sounds too much like that film. It's VERY similar, not as funny, but shows off a promising new filmmaker.