What to know
critics consensus
An effortlessly entertaining blend of humor and heart, Shazam! is a superhero movie that never forgets the genre's real power: joyous wish fulfillment. Read critic reviews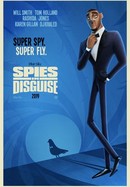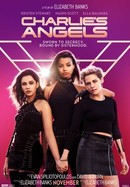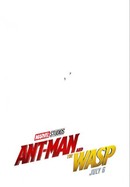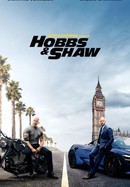 Fast & Furious Presents: Hobbs & Shaw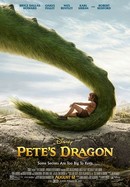 Where to watch
Rent/buy
Rent/buy
Subscription
Rent/buy
Rate And Review
Movie Info
We all have a superhero inside of us -- it just takes a bit of magic to bring it out. In 14-year-old Billy Batson's case, all he needs to do is shout out one word to transform into the adult superhero Shazam. Still a kid at heart, Shazam revels in the new version of himself by doing what any other teen would do -- have fun while testing out his newfound powers. But he'll need to master them quickly before the evil Dr. Thaddeus Sivana can get his hands on Shazam's magical abilities.
News & Interviews for Shazam!
Audience Reviews for Shazam!
The funny thing with Shamaz is it almost feels like half of it is an indie film about an orphan boy finding a family and the other half is this wacky superhero movie. The other funny this is, it kind of works! Kind of. Both parts I actually really like. I didn't think I'd like all the other orphan kids, his new family, but I really enjoyed their stories. The superhero comedy stuff all works too. Zachary Levi is absolutely fantastic as an adult superhero with a child's mind, and he's just damn funny. The villain is a bit standard, but still enjoyable enough, and the movie is just a great time. Where it doesn't quite work for me, and really my only nitpick, is the blending of the two elements. I don't quite buy Shazam and Billy Batson as the same character. Billy is this brooding sad character, and Shazam is fun and wacky. I guess it's supposed to be something like with Spider-Man where when he's in the suit, he lets loose and feels more free to get all his quips going, but with Spider-Man that works better because the character is still played by Tom Holland. With this, it's two different actors, and it really does feel like two different characters. Yeah Zachary Levi feels like a kid, but just not this kid. Other than that though, Shazam really is a ton of fun.

The dark DC Universe goes kiddie with the lighthearted, comedic superhero film Shazam! When 15-year old Billy Batson is given magical powers by a wizard he turns to his foster brother for help, and soon discovers that there's a super-villain who's trying to take his powers from him. Zachary Levi gives a pretty good performance, as does Mark Strong, but the material doesn't really let them do much. The characters are all broad, one-dimensional stereotypes (particularly the villains). And, none of the action scenes are all that impressive, and the character designs for the Seven Deadly Sins aren't scary. More Disney than any Marvel movie, Shazam! is a silly kid's film that doesn't fit the cinematic universe that DC has been building.

The titular Shazam and has alter-ego Billy Batson feel like completely different characters. This is not unheard of for a superhero by any stretch, but when accompanied by a change of actor, it's a pretty jarring situation. I also have a hard time figuring out who the target demographic is with this thing. Seems all over the place. But! at the end of the day, the most important question is "Did I enjoy Shazam!?" and to that the answer is still somehow yes. Probably the best that the DCIThoughSheWasWithUniverse has to offer, with the glaring exception of Wonder Woman.

Feels even more like the "odd man out" of the franchise than "Wonder Woman". It has a real sense of fun, which these movie's desperately need.
See Details