What to know
critics consensus
Widely touted as a masterpiece, this sparse and sprawling epic about the underhanded "heroes" of capitalism boasts incredible performances by leads Daniel Day-Lewis and Paul Dano, and is director Paul Thomas Anderson's best work to date. Read critic reviews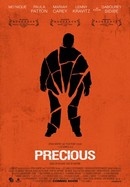 Precious: Based on the Novel "Push" by Sapphire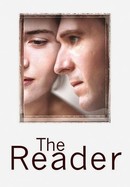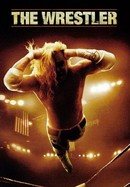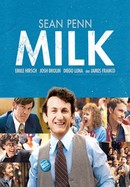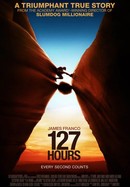 Where to watch
Rent/buy
Rent/buy
Subscription
Rent/buy
Rate And Review
There Will Be Blood Videos
There Will Be Blood Photos
Movie Info
Silver miner Daniel Plainview (Daniel Day-Lewis) leads a hardscrabble life with his son, H.W. (Dillon Freasier). When he hears about oil oozing from the ground near the Western town of Little Boston, Daniel takes his son on a mission to find their fortune. Daniel makes his lucky strike and becomes a self-made tycoon but, as his fortune grows, he deviates into moral bankruptcy.
News & Interviews for There Will Be Blood
Audience Reviews for There Will Be Blood
There Will Be Blood should've been titled "Here Be Oil". If you were hoping for blood, violence and plenty of gore...put this film back and choose a Tarantino film instead. What we have though, is an extremely intelligent character study on an individual who is the definition of corrupt. Whilst mining silver, Daniel Plainview discovers an abundance of oil and rapidly starts his own oil extraction company. Success, money and power skews his moral compass as he slowly becomes one of the most unlikeable movie characters I've ever seen. He would do pretty much anything to maintain his company, much like any extreme tycoon enterpriser. Murder people? Definitely. Charm landowners to only then deceive them the next minute? Yeah, why not. Abandon your own son? Whoa now, a step too far. A subtle darkly comedic undertone surrounds the film, particularly with the theme of faith. Mind you, it becomes clearer during the final act where he repeatedly provokes someone into shouting "I am a false prophet!!". Whilst the narrative is savage and depressing, simultaneously the visual imagery is just as relentless. The scene where the oil well is accidentally set alight was a beautiful mess. I was entranced. I don't think prospecting or mining is a career I would want to pursue after watching this...! Daniel Day-Lewis deserved that Oscar, he was phenomenal. Yet another transformative performance. Felt sorry for Paul Dano who was excellent but completely overshadowed by Lewis. The musical score was abrupt yet fitting, really admired it. The film did slow down during the second act where Plainview meets a long lost relative, but picks up again in the third act. This deserves the critical acclaim, and perhaps with future viewings it will get the perfect rating. Cements Daniel Day-Lewis as one of the best actors ever.

"I have a competition in me." There Will Be Blood is an incredibly compelling character drama from Paul Thomas Anderson. Loosely based on the Upton Sinclair novel Oil!, the story follows and oil prospector named Daniel Plainview who attempts to buy up a small California town and build a pipeline to the coast. Daniel Day-Lewis gives an amazingly captivating performance that makes the film. And Paul Thomas Anderson creates a very atmospheric setting with his minimalistic directing style. However, the film does tend to drag at times and goes off on tangents. And, Day-Lewis has such tremendous screen-presence that some of the other performances get overshadowed. Nevertheless, There Will Be Blood is a powerful film about corruption and greed.

Paul Thomas Anderson's masterpiece - this is why you love cinema.

While Daniel Day-Lewis' performance is nothing short of iconic and Paul Dano is spectacular, I can't help but feel like this movie could have been shaved down at least 30 minutes. The unnecessarily long scenes and scenic shots really drag the movie down and take away from the effect of the story and its central character. However, this movie is a must-see to witness the empire of Daniel Plainview.
See Details