Tropical Malady
(2005)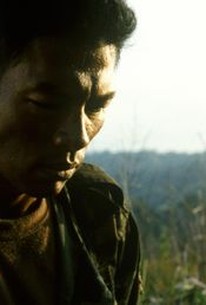 Movie Info
One of Thailand's leading experimental filmmakers, Apichatpong Weerasethakul directed this ambitious examination of fear and desire. Keng (Banlop Lomnoi) is a soldier who has been assigned duty as a forest ranger in the woodlands of the country. While on duty, he meets a young man named Tong (Sakda Kaewbuadee); Keng becomes deeply infatuated with Tong, but while Tong is friendly with Keng, he is obviously unwilling to respond to his romantic overtures. As Keng deals with his disappointment, he learns that a number of animals and villagers have fallen victim to a vicious predator who may be a tiger or a shape-shifting shaman. Keng gathers his courage and begins tracking the beast, which alternately resembles a jungle cat and his friend Tong. Sud Pralad ( aka Tropical Malady) was screened in competition at the 2004 Cannes Film Festival.
Critic Reviews for Tropical Malady
Audience Reviews for Tropical Malady
Even with an absorbing atmosphere and a powerful sound design, this strange film is like two different unrelated stories sloppily combined and loosely bound together, allowing of several different interpretations and coming off as frustratingly vague and empty in its essence.
Carlos Magalhães
Super Reviewer
Weerasethakul's film is hard to describe by regular terms. There is no story here, at least not the way you are used to seeing it. And there is a lot of patience that you have to have to go through the second part of the film, where the camera is just following the hunter through his long journey into the jungle. But I must say I felt that my patience paid off at the end. I loved the ending (which I won't describe here for I wouldn't like to write a spoiler): so simple, so heart-felt, yet so genius.
Anastasia Bartzoulianou
Super Reviewer
Two handed Thai drama, the first part tells the story of a burgeoning gay male romance and the second uses the main actors in a traditional Thai folk tale. Atmospheric and certainly original but it left me cold.
Gordon Anderson
Super Reviewer
Tropical Malady Quotes
There are no approved quotes yet for this movie.