You might also like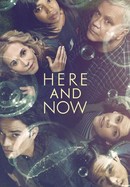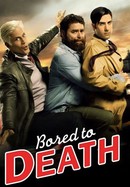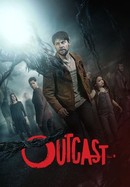 Rate And Review
Audience Reviews for Ballers: Season 5
excellent series, with very good plot

Thoroughly enjoyed Ballers especially the last two seasons four and five. Despite it being about footballers, drugs, women, and money it also covers a lot of very realistic ground about high level business, personalities, emotions, adversity and poilitcs. It shows the pressures that come with striving to be and maintain being the top of the game but also covers a lot of pressures on all the various characters and their roles and how these either shatter them or they overcome them. Included within all this is realistic humour that's well timed and adds to the quality of the show. Superb series and demonstrates how good an actor Dwayne Johnson is and can be. It's not the action hero over the top stuff he normally does, he gives a telling performance as Spence Strasmore. We need more of this DJ.

Finished with the last season of ballers and I wish it wasn't the end. This was an honest to god fine show with great performances all round. Hope there'll be an encore someday.

I miss Ballers, Rock did his thing with this one. Perfect ending to a great show. I love how they went political with the final seasons, some of the shows deepest moments. You have some fans complaining but unfortunately, it's an artistic but accurate portrayal on how things work. Everything dissolves into mediocrity on one side, or gets determined by a single move or word when at the top. One of those shows that should be mandatory viewing for young people living in our civilization.

I was really into seasons 1-3. Then 4 came and the show seemed to abandoned everything it had going for it. Like when a team wins a championship and lets all their stars go before the next season. Season 4 was a crap premise and never felt right. They also dabbed a bit into politics in a few cringe moments. Maybe it's because they knew Season 5 would be the last before they made it, but instead of returning to what made the show binge-worthy the first 3 years, they doubled-down on the garbage that was season 4. More politics. More unbelievable show runners. Too many big moments that made them all look insignificant in the end. They just tried to make every moment overdramatic and took themselves way too seriously. In the end, they were the only ones who did. Season 5 was a joke. Season 4 was bad enough to delay me watching S5 for a year, and my advice to you if you've been hesitant to watch S5 is to wait longer... like forever. You're not missing anything.

It is exactly what it is supposed to be. not everything needs to serious

jumped the shark. just don't care about any of these characters anymore.

Painful. Overacted, just shots of nice cars and mansions with a bunch of awful actors and cameos. Please someone blowup Jay Glazer's gym - go workout there if you wanna look like a stalky, bald chode.

Dwayne Johnson is just cashing checks. Season 4 was bad, but this is unwatchable. It's like Dwayne didn't want to be bothered with the show and just blew threw it. At least it's being cancelled.