You might also like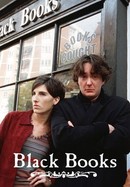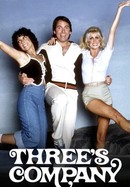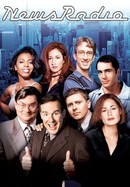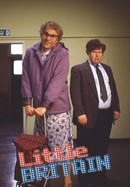 Rate And Review
Audience Reviews for Cuckoo: Season 1
The first season was cute, second season became a totally different story.

Season 1 was really great, 5 stars. The chemistry between the actors was really, really good and funny! Season 2 en 3 were oke, 4 stars. The fact that there is no more Dale, (and the first Rachel!) only Dale Jr., was really disappointing and really unexpected! The show is called Cuckoo, but he only played 1 season in the show. Weird. Season 4 en 5 were not so good, 2 stars. The actors who played Ken and Lorna and Steve did a really good job and made me laugh a lot. But the storyline between Rachel and Dale was painfully cringy some times. Conclusion: as a binge serie quite oke and funny to watch, but dont expect a lot. And dont get to attached to Dale...

Season 1 is great!! It took me an episode to get into it and then I really enjoyed it. Horribly disappointing they swapped out a lead actor and didn't bring back the other main character in season 2. It's unbearable to continue watching a show with a completely different actor.

The fact that the review below made me laugh more than the entire 1st episode is enough for me. "Time travel needs to exist so that I can go back in time and slap the controller out of my hand" (it was also posted in this page) By far, my least favourite of Samberg's roles. And I'm a huge B99 fan. Too much hipster b***s*** for one character. Drives me mad.

Watched most of the first season and whilst I am a huge fan or Samberg (99) I wasn't fully engaged in this show. I think the mix of the dry british humor and overload of hipster nonsense was a bit of a culture clash that didn't have the desired effect with me personally. At this point I am not sure if I will ever finish, especially with the extreme switch-up of cast for season 2+ but if I get really bored and my watch list thins down I may give it another shot.

Season 1 is terrific as a standalone season. Samberg is perfectly cast as a hippie and has impeccable comic timing. Complimenting him is a brilliant supporting cast, specially Greg Davies who is consistent funny and definitely my favourite TV father-in-law character of all time(he also got nominated for BAFTA for his role). The season sports laugh out loud moments consistently and is thoroughly lovable. Helen Baxendale's chemistry with Davies can give the best couples a run for their money. However, I couldn't get myself to watch beyond the first season as Taylor Lautner replaces Samberg in seasons 2 and 3 and I believe he possesses less charm than Samberg's stubble. Such a shame because I'd do anything to see Samberg reprise his role. A perfect short binge watch to get your spirits high.

Skim the first and last episodes and go to season 2. Not an Andy Samberg fan, but Taylor Lautner in season 2 is worth sticking with it. Who knew he was so funny?

Awful! It plods painfully from gag to gag, with the actors scarcely bothering to stay in character. We had trouble making it through the first episode.

Fresh, unique, funny, love it.

Time travel needs to exist so that I can go back in time and slap the controller out of my hand.