How I Met Your Mother: Season 8
(2012-2013)
SEASON: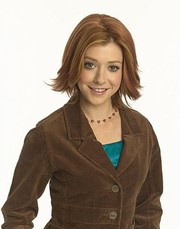 TOMATOMETER
——
Average Episode Score:
N/A
AUDIENCE SCORE
Critic Consensus: How I Met Your Mother wears out its welcome this season, with an anticlimactic reveal and rote, less-than-fruitful humor.
Episodes
Air date: Sep 24, 2012
The hit US sitcom starring Jason Segel, Alyson Hannigan, Josh Radnor and Neil Patrick Harris returns to E4 for an eighth season. In a flash forward to Robin and Barney's future wedding day, Robin is suffering acute anxiety. Ted tries to reassure her by telling her about the time when he and Victoria were about to run away together and he had to deliver a note of apology to Victoria's jilted fiancÚ Klaus. Meanwhile, sleep deprivation means that new parents Lily and Marshall are struggling to focus on what's going on around them. And Barney reveals that he hasn't been entirely honest with Quinn about his romantic history with Robin.More
Air date: Oct 1, 2012
On the advice of a colleague, Barney puts together an extensive pre-nuptial agreement that lays out the rules for behaviour within marriage, as well as the terms for divorce. Quinn is outraged, as are Victoria, Lily and Robin when Ted, Marshall and Nick side with Barney and each propose their own relationship amendments. The war of the sexes escalates when Quinn draws up a comprehensive pre-nup of her own. Can the four couples resolve their conflicts?More
Air date: Oct 8, 2012
Lily and Marshall struggle to find a good nanny within their budget for baby Marvin. The best candidate declines their offer of work because she's about to run off to Paris with a wealthy single father. It turns out that the man in question is Barney, who is posing as a single dad to meet attractive young nannies. Could Lily's father Mickey step into the breach and take care of his grandson? Meanwhile, Robin and Ted compete over who has the best new relationship.More
Air date: Oct 15, 2012
When Lily and Marshall almost get hit by a car on their first day out since becoming parents, they decide to make a will and find a godparent and potential legal guardian for baby Marvin. However, none of their family members are suitable contenders, so they hold a game show-style parenting skills contest between Barney, Robin and Ted to find the best candidate.More
Air date: Oct 29, 2012
When Victoria drops hints to Ted about wanting more commitment in their relationship, he fails to notice and needs Lily and Marshall to explain the subtext to him. However, when Ted attempts to show his devotion to Victoria, she issues an ultimatum. Meanwhile, Barney becomes excessively fond of a dog that he finds in the street and, when the owner reclaims the lost hound, Robin grows concerned about his mental state.More
Air date: Nov 12, 2012
Robin and Nick spend more time talking and less time having sex when Nick pulls his groin playing basketball. Robin then realises that Nick is not very intelligent and decides to break up with him. When she loses her resolve at the last moment, Barney takes matters into his own hands to help her end the relationship. Meanwhile, Lily and Marshall are desperate to kick-start their sex life, but the demands of parenthood get in the way.More
Air date: Nov 19, 2012
Marshall runs into his old law school classmate Brad, who has fallen on hard times, and decides to help out by recommending him for a job at his firm. However, when Brad's interview for the position goes badly wrong, Marshall has to undertake some serious damage control with his boss. Robin helps negotiate a new strip club membership for Barney after his ex-girlfriend Quinn goes back to work at the Lusty Leopard, leaving him unable to visit his favourite nightspot.More
Air date: Nov 26, 2012
Marshall takes on his old friend and new nemesis, Brad, in the biggest case of his career. Meanwhile, the gang reminisce about their own run-ins with the law, leading to a debate over who was the biggest trouble maker as a teenager.More
Air date: Dec 3, 2012
When Ted fills in as Marvin's nanny, Marshall and Lily realise he's using the baby as a surrogate for the real object of his devotion: the GNB building. Meanwhile, Robin is determined to get Barney back, no matter what it takes.More
Air date: Dec 10, 2012
Robin becomes increasingly suspicious of Barney's relationship with Patrice and, thinking that Barney is going through an emotional crisis, attempts to split them up. Meanwhile, Marshall and Lily are shocked when they discover that Marshall's mother has started a new romantic chapter in her life with an unexpected partner.More
Show More Episodes
How I Met Your Mother: Season 8 Trailers & Photos
Tv Season Info
The sitcom's eighth series finds Ted (Josh Radnor) still struggling with his romantic life as he gives things another try with Victoria (Ashley Williams) and, later, a challenging woman named Jeanette (Abby Elliott). Meanwhile, Barney (Neil Patrick Harris) makes one last epic play for Robin (Cobie Smulders), and they get engaged. Marshall (Jason Segel) and Lily (Alyson Hannigan) adjust to life as new parents, and Lily pursues a new career opportunity as an art consultant. The big story, though, is still Ted's journey as he moves closer to the show's endgame, in which he will finally meet his future wife. In fact, viewers get their first glimpse of the mother (played by Cristin Milioti) at the tail end of the series. … More
News & Interviews for How I Met Your Mother: Season 8
Friend Ratings for How I Met Your Mother: Season 8
No Friends? Inconceivable! Log in to see what your friends have to say.
Login
Audience Reviews for How I Met Your Mother: Season 8
Michael Edwards
Super Reviewer