Jane The Virgin: Season 3
(2016 - 2017)
You might also like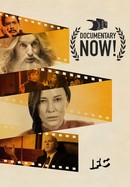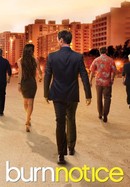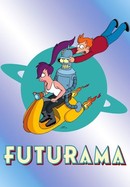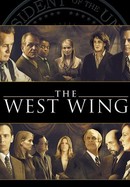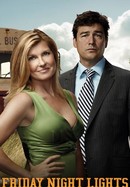 Rate And Review
Jane The Virgin: Season 3 Photos
News & Interviews for Jane The Virgin: Season 3
Audience Reviews for Jane The Virgin: Season 3
Watch this understanding that it is a "Telenovela"! I LOVED the show in the first 4 seasons, However season 5 is WAY TOO WOKE :( Too political. If I want politics I'll watch CNN. Jane is a complete control freak, know it all. I loved Michael (my favorite in the show) I love Rogelio!!! I feel like Rogelio is the CO STAR! The twists and turns are great, but Jane and her wishy washy fickle love life is ridicules. BUT, IT IS a Telenovela after all.

The shifting tones and over the top nature never works for me.

I totally love this show, been hooked since season 1. However i really hate the fact that they changed Mateos actor. It really threw me off, the new actor is not as good and dont enjoy seeing him that much.

If you like the serie stop at season 2 !!!! because SPOILER ALERT these assholes killed michael why would they fucking do that as they keep perpetrating a light mood

Very good season like the other 2. I wish they didn't kill off her husband

Part of Season 3, Episode 17 was about Alba's regret about not speaking up to the lady who said, "This is America. You should learn to speak English". Alba regretted not having spoken up to the comment because, as was mention in the show, this is America and what makes this country great is the diversity. This confuses me since the Spanish speakers, like Alba herself, don't care about diversifying and speaking English. They want everyone in the United States to conform to their language and speak Spanish but they don't want to speak the official language of the country to which they immigrated! I am an immigrant myself. My family immigrated to the states LEGALLY. And I love the US for all the opportunities my family has been afforded here in this wonderful country. Therefore, it is important for others who came to the US for the same opportunities to respect certain traditions and the language of this country. If the Latino community wants diversity because they think that's what makes this country great, they should start looking within themselves first and diversify themselves and NOT expect everyone else to change to make things easier for the lazy Spanish speakers who refuse to speak the official language of the country they live in! My mother tongue is Armenian, but I don't expect everyone and every organization in America to make accommodations for my people. We all know English is the language of the US and we need to respect that and unite with every other culture living in the US through the common language of the land. If my people only spoke Armenian and Latino people only spoke Spanish, there would be segragation, NOT unity and diversification as one great country. I'm not saying give up your culture becuase I would never give up my culture, but DO NOT impose it on others!!!!!! Learn the official language of the land you choose to live in and be respectful of others instead of forcing your language onto non-Spanish speakers. Also, it is not right to make it seem like illegal immigration is OK!!!! Breaking the law of a country to get your way is never OK. If my family was able to work hard to get to the US legally, pay a great deal of money, which they had to be borrowed because we weren't wealthy coming from the Soviet Union, then others can too. And it was very tawdry to claim that the election had Russian intervention. Nothing of the sort has been shown or proven. I don't identify with any specific political party. My family didn't like living under Soviet rule and I don't side with President Trump or Clinton. However, I believe in fairness and I know right from wrong, and it is absolutely not right to bad-mouth certain politicians on the show if you don't side with them. Frankly, it's crass to cry about not getting your way in the election on a TV show! I expected more professionalism on this show based on the first 2 Seasons, but after the 3rd they lost me, and I'm sure others, as an audience.

I can't wait for Season 4!

Honestly, this is the most well-written show around. I enjoy every minute.

This show needs to stay out of politics i will not watch anymore sick of programs cramming things down your throat.