Young & Hungry: Season 1
(2014)
Where to watch
Subscription
Buy from $1.99
Buy from $1.99
You might also like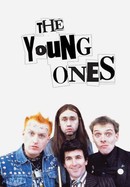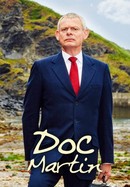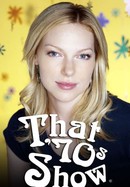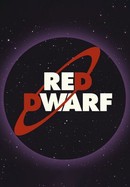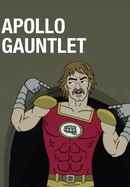 Rate And Review
Young & Hungry: Season 1 Photos
Audience Reviews for Young & Hungry: Season 1
Here is my review on this show. I do love this show a lot, I love the cast, the ship Josh and Gabi tho I only loved them in Season 5 sadly. I love how their first meet was tho the on and off they had made me really dislike Gabi a lot cause I felt like she would always try to sabotage Josh by just assuming all the time. Like In the bloopers the actress who plays Gabi did say 'it's fun watching them go up and down, it's like going on a roller coaster' or something similar to that. Which I sorta disagree. Well...I get what she was saying tho it didn't felt like that. Like I would get frustrated whenever Gabi does something that makes their relationship not work. Like I know some say Josh had involvements too, like heck, he had commitment issues later in the show after Gabi meeting his mom. (Even tho he was forced 'sorta' into therapy cause of Gabi .-. I really disliked that scene a lot. Also at least he got his commitment issues fixed and resolved afterwards.) The episodes that frustrate me the most was the one where she said she wanted to wait for Josh tho Josh was already with someone else. Like she always waits on that. I know the character herself doesn't know that cause at that moment she wasn't with him, tho it was so irritating to see that she 'wanted' Josh tho didn't like what she saw when she went back to work. Like...maybe don't stall then?! Also the episode that pisses me off the most was Josh's Dad's arc episodes. Like don't get me wrong, if Josh wanted to be with his Dad, then that's his choice. I get it's a sitcom and yet I'm taking it very literally, tho it made me mad that Gabi butted in when Josh didn't want her too. Yea, sure, Josh and his Dad are buds now tho it's sad that Josh couldn't get his wishes respected when it came to not wanting to see his Dad after what his Dad did when Josh was young. I get Gabi's intention tho I considered it rude and hurtful. Like for me I dislike my Dad, and If someone did that for me I'd be forever pissed with them, regardless of hearing why my Dad chose not to come back. For me, my Dad left and never came back, for years, and to have someone just make me reunite with my Dad just cause to them it seems right, it's super selfish. Like your opening a unresting wound of hurt and pain just cause you want a 'happy family moment.' Like some Dad's (Or any parent for that matter that abandons their child), don't deserve to reunite with their child if all they did was leave. I know that's harsh tho it's true sometimes. To me it needs to be up to the child to forgive them, it shouldn't be forced upon them. I know Josh isn't a child tho he is his Dad's child even tho Josh is obviously an adult now, tho it should've been up to Josh to decide if he wanted to see his Dad again or not, not being guilted over to doing so thanks to his girlfriend. Also I'm really displeased with the ending of the show, like why on a cliff hanger? Also if they did get married, would they just go break up again afterwards or be together? Like we watched how many times they fall apart throughout the show which to me was severely annoying even tho I love the show tho that was one thing I disliked about it. Tho I do worry if they do marry, would is stay official? Also whoever didn't pick up this movie needs to rethink cause to me, Young And Hungry deserves a better ending than the one it's givin'. Hopefully one day, it gets the finale it deserves and if they get together, I hope it doesn't get screwed up over accusations. :/ This is just my opinion, you don't have to agree. Tho just cause I send negative stuff about it doesn't mean I hate the show as a whole. I just have a problem with how their relationship is handled and everything. I grew up with this show and I just wanted it to end on a good note is all. Also this doesn't mean I hate Gabi, I like her, depending what she does I can sorta relate, tho I can't relate to the sabotaging. I get her worries and all tho to me it's just not fun seeing her accusing Josh over everything she overthinks about. Like I get it, I get insecure too tho it's not fun to sabotage your relationship with someone on purpose, especially if you claim you love them a lot. :/ It's just not fun seeing that. Like I would always get mad and say 'Make up your mind Gabi!'. Tho yea I may be frustrated with the way she handles situations tho that doesn't mean I hate her completely. I like her obviously cause I do ship her with Josh tho she just needs to settle down on the accusing. :/

I personally love this TV show. Whenever I am feeling down or need a good laugh this is the first thing I turn on. I can't even tell you how many times I have watched all seasons over and over again. I love how though it's mainly a comedy, there is a spark of love that I think is beautiful. I also really appreciate the diversity in the cast as well as characters. There will never be anyone who can't relate in some way shape or form to this show. I believe that this is one of the best shows I have ever seen and I will 100% continue to watch it.

Meh. Mildly entertaining. Aimee Carrero was the standout star.

The main character Gabi is childish and very disrespectful to the people around her and according to the show it's ok because she's 'cute.' The storyline is very repetitive consisting of Gabi and Josh making up, breaking up and getting with every new cast member that joins the show.

Its light, easy and funny... i love to watched it over and over in sunny or rainy days... it always makes me smile...

I have loved Emily Osment since she was on the Disney Channel show Hannah Montana.

This show is so satisfying. Has a Disney Channel feel, for adults. All the characters are lovable, even the villainous Elliot. A little corny, but still works well.

Young and hungry is lively entertainment! I enjoy the romantic tension between Sadowski and Osmont through out this comedy. Also Lee and Whitley's character's continuous witty banter is sheer entertainment! This sitcom is sure to please people of all backgrounds!

Within the first 2 episodes it's CLEARLY evident that this show is NOT appropriate for families. She sleeps with her new boss the first night she meets him and then helps him, his maid, and assistant hide and lie about the fact from his fiancé. This is NOT family material. They make light of the fact that he cheated and they got away with the deception. ABC should be ashamed of what they are calling "family" programming. I will NEVER watch another episode of this show and may even steer completely away from their programming if this is the kind of garbage they are promoting. First impressions are key. If you are going to show a program and claim that it is family related then don't portray adultery as if it's not a big deal.