What to know
critics consensus
Ambitious and visually absorbing, A Hidden Life may prove inscrutable to non-devotees -- but for viewers on Malick's wavelength, it should only further confirm his genius. Read critic reviews
You might also like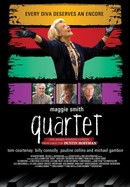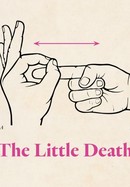 Rate And Review
Movie Info
Austrian farmer Franz Jägerstätter faces the threat of execution for refusing to fight for the Nazis during World War II.
Critic Reviews for A Hidden Life
Audience Reviews for A Hidden Life
Malick complicates the narrative in so many interesting ways that I just don't think I want or need to see a more straightforward biopic about this man.

Devotees of famed art house director Terrence Malick will find a renewed faith in the filmmaker's often touted genius after three feature-length meditative marathons on the beauty and ennui of rich, white people amidst decadent problems. TO THE WONDER, KNIGHT OF CUPS, and SONG TO SONG sure did look good, but they didn't add up to what most folks would consider a satisfying cinematic experience - more like a triathlon in tedium without much of a discernible plot and a lot, I mean a metric crap-ton of people mumbling and/or spinning around. I think it's still safe to say that if you couldn't stand THE TREE OF LIFE, you'll be having difficulties accessing A HIDDEN LIFE as well, but if you're like me and like to immerse yourself in three hours of majestic emotional grandeur this might just be your long, slow cup of joe. Set in the first half of WWII, the film is based on the life of Franz Jägerstätter, an Austrian farmer who defied his conscription to the Third Reich and was imprisoned as a conscientious objector and traitor. You can easily guess what happens to him as the film doesn't really make it past 1943, so the tragedy and travesty of his situation should come as no surprise to any casual purveyors of history. Here Malick's elliptical and naturalistic style of editing mixes with Jorg Widmers keen Emmanuel Lubezki inspired camera work to complement instead of obfuscate the subjects of the film. This method fits the tone and flow much better than in Malick's last three outings because it lends intimacy and confrontation instead of finger-gagging you into unremitting apathy. Don't get me wrong, I like all of Malick's output, but A HIDDEN LIFE is truly something special and will probably rank up there with his best works, not to mention his more accessible. At conclusion, I sat in the theater until the credits ended with about five other strangers as we slowly collected ourselves and let our tears dry. It was a good cry.
Quotes
There are no approved quotes yet for this movie.