Seuseung-ui eunhye (To Sir With Love) (Bloody Reunion)
(2006)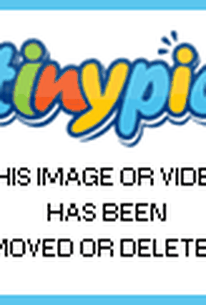 AUDIENCE SCORE
Critic Consensus: No consensus yet.
Seuseung-ui eunhye (To Sir With Love) (Bloody Reunion) Photos
Movie Info
Upon learning that their wheelchair-bound former teacher is on the verge of death, a group of former students decide to stage an impromptu class reunion at her country cottage, only to find their gathering taking a decidedly dark turn. Sixteen-years have passed since Ms. Park's students graduated, and now they have learned that the woman who formed the foundation of their education is about to perish. Upon arriving at the remote cottage the group is overwhelmed by emotion, but happiness soon turns to anger as the dangerous alcoholics, insecure bulimics, and self-absorbed plastic-surgery addicts begin to realize that it was Ms. Park's peculiar teaching style that set them all down a deeply dysfunctional path. As old grudges come flaming back to life and long-buried secrets gradually begin to surface, the once-happy gathering turns into a nightmare rampage of death driven by deep-rooted childhood rage. ~ Jason Buchanan, Rovi
Critic Reviews for Seuseung-ui eunhye (To Sir With Love) (Bloody Reunion)
There are no critic reviews yet for Seuseung-ui eunhye (To Sir With Love) (Bloody Reunion). Keep checking Rotten Tomatoes for updates!
Audience Reviews for Seuseung-ui eunhye (To Sir With Love) (Bloody Reunion)
Bloody Reunion is all over the place. It wants to be a serious look at what I gathered to be the prejudice of the lower class in South Korea, a tale of revenge against the worst teacher in history, and a gory as all hell slasher flick. With such tonal imbalances and overly melodramatic performances, everything gets lost in the midst. There are several ideas for a number of potentially good movies, but too many ideas for a single good one.
Edward Boxler
Super Reviewer
Asian slasher film. Nothing really new, or original.
Cynthia S.
Super Reviewer
The film begins with a number of bodies being found. The lone survivor then explains the previous days' events. We see a story of a dying teacher meeting some of her old students. It all seems to be going well, until we realize each ex-student holds a grudge against their teacher for an event/comment she made. It's great to see how such small moments can stay with a child for a lifetime, and how they can shape the person that child will become. It also emphasizes the need to forgive. The teacher doesn't always recall these memories, as they were just fleeting moments to her. It's about responsibility and how we should treat others, as well as empathy. Soon the shit hits the fan. Did I forget to mention the teacher had a disfigured son that was always locked in the basement? The film does well at mixing character drama with slasher horror, but is also a bit dramatic at times. A man hangs himself to Moonlight Sonata for example. There is also some questionable camera work, during dialog scenes it just zooms in and out from the speakers face, no reason for this, just very distracting. The final twist is obvious but does well to fit into the themes being discussed.
Luke Baldock
Super Reviewer
Seuseung-ui eunhye (To Sir With Love) (Bloody Reunion) Quotes
There are no approved quotes yet for this movie.