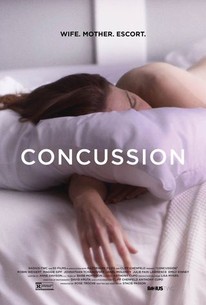 Concussion
2013, Drama/Lgbtq+, 1h 36m
60 Reviews
1,000+ Ratings
What to know
critics consensus
Smart, nuanced, and sexy, Concussion transcends its more awkward moments thanks to Robin Weigert's remarkable starring performance. Read critic reviews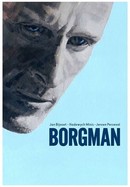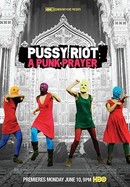 Pussy Riot - A Punk Prayer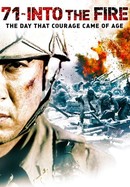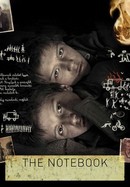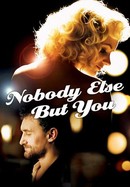 Where to watch
Rent/buy
Rent/buy
Rate And Review
Movie Info
A fateful blow to the head makes a middle-aged lesbian housewife (Robin Weigert) seek satisfaction as a high-end escort.
News & Interviews for Concussion
Audience Reviews for Concussion
Surprisingly poignant, executed well, and maturely conveyed, Concussion is a surprising film. The film follows the exploits of a married lesbian woman who gets in to prostitution, for complicated reasons. Such a plot line sounds like a good example for a simple exploit film or one-note gimmick, but in Concussion, it is taken to a serious conclusion. The most surprising aspect of the film is, without question, the performance by Robin Weigert. She inhibits her character with a grounded presence. She's charming, honest, curious, and hopelessly restless. The film's success hinges entirely on this performance, and fortunately, it works. She brings a complexity to the role that underscores the journey of her character, and represents a character that we can't help but like. Her arc feels organic to the story, and is written well. We see the events as felt of Weigert's character, with the film refusing to give easy resolutions or obvious emotional beats. The film's failures lie in the other characters of the film. Weigert's role aside, the other characters are not developed. We never truly understand their relationship with Robin, and the dynamics between them are never fully explored, and never seem to resonate on as deep of a level as one would like. Simply put, we lose emotional context for much of what happens, making the ending feel disjointed and oddly ineffective. An overall solid film, especially for Weigert's performance, but with supporting cast flaws. 3.5/5 Stars

In the emergency room, Abby(Robin Weigert) less than calmly informs her spouse Kate(Julie Fain Lawrence), a lawyer, that she will be returning to work refurbishing apartments. Along the way, Abby also looks into her physical needs as well, hiring a prostitute(Sarah Dubrovsky) through an ad but finds it less than satisfactory. She has better luck with Gretchen(Kate Rogal) whose contact information she was given through her contractor, Justin(Jonathan Tchaikovsky). Abby enjoys herself so much so that she decides to go into business for herself. While overall not bad, "Concussion" gets off to a promising start with a nice use of humor but once it gets to its central concept, it just settles down into a rut. While this might work for a marriage, it does not do quite so well for a movie. Thematically, despite what you might have heard, the movie has more in common with "American Beauty" than with "The Kids Are All Right," as "Concussion" also involves a character who is tired of suburban existence and wants to return to her sexier, more exciting youth, which Abby displays through her Blondie and CBGB t-shirts. While she seeks to stimulate herself, she is also looking for stimulating conversation. And being beaned in the head by your kid will do that to a person.
See Details