What to know
critics consensus
Eighth Grade takes a look at its titular time period that offers a rare and resounding ring of truth while heralding breakthroughs for writer-director Bo Burnham and captivating star Elsie Fisher. Read critic reviews
You might also like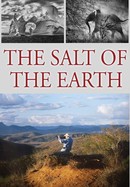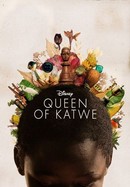 David Crosby: Remember My Name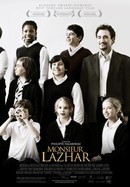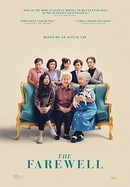 Where to watch
Rent/buy from $2.99
Rent/buy from $2.99
Rent/buy from $3.99
Rate And Review
Movie Info
Thirteen-year-old Kayla endures the tidal wave of contemporary suburban adolescence as she makes her way through the last week of middle school -- the end of her thus far disastrous eighth-grade year.
Audience Reviews for Eighth Grade
It is great to see a film about adolescence that feels like the real thing for a change and not just some silly, romanticized idea of it, which is even more remarkable when you consider that Bo Burnham is a grown-up man who clearly hasn't forgotten what it is like to be a teenager.

Itâ(TM)s a movie that achieves exactly what itâ(TM)s supposed to be, and thatâ(TM)s a small slice-of-life piece of realism in this girlâ(TM)s life. Thereâ(TM)s a lot in the movieâ(TM)s craft I really do admire. It never really feels like a movie, itâ(TM)s just a year with this girl, and thatâ(TM)s it. As such, thereâ(TM)s no real arcs, no solid narrative, just like life. There arenâ(TM)t even solid conclusions to a lot of things. Sometimes characters will just drop out of the movie, but it doesnâ(TM)t feel like the movie forgot about them in a fault of writing, it just feels like the way that certain people sometimes are just no longer in your life and itâ(TM)s not really a big dramatic thing. The movie is basically the perfect version of what it sets out to be, but did I personally like it? Well, not really. Itâ(TM)s not particularly funny aside form a couple scenes, and itâ(TM)s not particularly moving (again, aside from a couple scenes). However I do still give it a lot of props for what itâ(TM)s doing, and I think it is an important movie. It does give a unfiltered look back at that age, and that is something important, and it speaks to that age in a more realistic way than most any other movie. For anyone who knows people that age, or is that age, itâ(TM)s probably worth seeing for, if nothing else, a conversation piece.

This is one of the most realistic movies I have ever seen, it gives us a background view to what is going on. I appreciate the candid shots, and music being present when necessary. The acting chops of these kids are pretty note worthy, no one shines as bright at the movies young star.

I can't elevate Eighth Grade to the status that my peers have, it just wasn't all that to me. But it was still very good, and very real, that tangible sort of youth that comes with dedication to the format.