Faces of Death
(1978)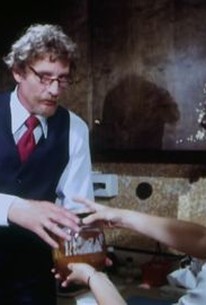 Movie Info
Experience the ultimate in cinematic shock and horror as Dr. Francis Gross (Michael Carr) leads viewers on a guided exploration of that fateful moment when the spark of life is brutally snuffed out. Everybody dies -- it's the fate we all face from the moment we're born. There's simply no escape from the encroaching darkness, and in this film we're offered a firsthand glimpse at the many ways that life can end. From airplane crashes to railway disasters, some of us meet a spectacular end while others fall prey to hungry wildlife predators, an assassin's bullet, or - as in the case of some condemned prisoners - get strapped into the electric chair and blasted into the afterlife with over 2000 volts of pure electricity. With Dr. Gross as our guide, we bear witness to death in its many forms -- even visiting a debauched death cult that mixes the ecstasy of sex with the sweet release of that final moment. Horrific glimpses of animal slaughter reveal the cruelty man can unleash upon creatures lower on the food-chain, and authentic autopsy footage indulges our morbid curiosities about our final stop on the way to the grave.
News & Interviews for Faces of Death
Critic Reviews for Faces of Death
Audience Reviews for Faces of Death
I don't know about you but this is the most distressing film I have ever seen I mean WTF why would someone make it let alone pay to see it? There is a reason why I watched this in a months time I finishes school I am 18 getting ready to go off to university studies in graphics designs and arts and for media this is the last film we had to watch. We are studding the art of banned films and so far in our culture there are only 8 banned films still on the list - Salo of the 120 days of Sodom - Lucker the Necrophagous -Urotsukidoji: Legend of the Overfiend (Both Animes) -Battle Royale (Uncut) - Faces of Death (Uncut) (And eliminates the executions by the Japanese's) - Ken Park - Fight for your Life (Uncut) - The Gore Gore Girls (Herschell Gordon Lewis only banned film) The only movies I have seen on that list are the gore gore girls I only watched it because I liked his two thousand maniacs and blood feast. So again we watched this at school and we had to do one massive assignment on it in my opinion it's more of a social look at the world ranging from Nazis to our corrupted society. Oh if you would like to know what the film is about well there is no story. The film is all about our range and wide society and the look at people dying in Meany different ways and forms this goes from Super 8 home made movies too TV footage of the dead. There is a lot of real footage of surgical procedures, autopsies, and cadavers is various different distorted or mummified states. -There is a lot of real footage of animal violence. The film shows footage from a slaughterhouse that is very bloody and gory. Also shown is footage of seal hunters clubbing seals, however there is not very much actual gore shown. A cow is punctured with a sharp object and people gather and drink the blood. - An animal control man is snatched from a boat by a large crocodile. We see his mutilated remains as they are pulled out from the water. This is all shown as a newscast. - A man videotaping a bear while his wife feeds it bread is attacked and mauled by the bear. - A man goes crazy and is shooting a gun from his house. When the man runs out on the front porch the police shoot him. This is seen in good detail, and the man is shot many times. Then the camera follows policemen as they go into the house and find the bloody bodies of the man's wife and children. - A cult of people cut open a dead body and eat the internal organs. - A man is graphically executed in an electric chair. - Many bloody train wreck and car accident victims are shown. - A woman jumps from a building and we see her hit the ground. Lots happen in this movie even more then what I put down that's just a brief summery for what's to come. But to me this movie is trash nothing but a shocking mockumentry that gets at you. It's really just a wide range of scenarios that provoke and if you wondering all that footage is real. I think the morel of it all is just a million ways to die and its big social impact on people and your familys. Keiko's score 6-100
Tim Salmons
Super Reviewer
One of Spectacular Collection from low to high quality Material showing the death.
Faces of Death Quotes
There are no approved quotes yet for this movie.