What to know
critics consensus
As intimate as it is heartbreakingly resonant, For Sama powerfully distills the difficult choices faced by citizens of war-torn regions. Read critic reviews
You might also like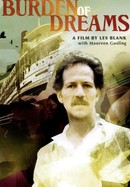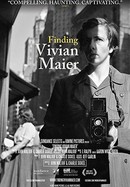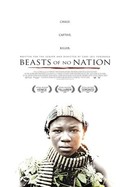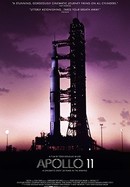 Where to watch
Rent/buy from $2.99
Rent/buy from $2.99
Rent/buy from $4.99
Rate And Review
Movie Info
A young woman is followed through five years during the revolution in Aleppo, Syria - through love, marriage and motherhood.
Audience Reviews for For Sama
This year marks the first time I've made the effort to watch all of the Academy Award nominated feature length documentaries. Of the five nominees, FOR SAMA looks to be an assured winner, more so than any other movie in their respective categories. It should be noted that both FOR SAMA and its complementary competitor THE CAVE concern the relentless assault of the Assad regime and the Russian military on the citizens of Syria as they try to cobble together makeshift hospitals to combat the wave of death and violence that is decimating their homes and way of life. Both documentaries are gut wrenching at times, evoke deep feelings of empathy for the Syrian people, and come highly recommended, but FOR SAMA manages to craft the horrors of the last several years of the Syrian civil war into director/subject Waad Al-Kateab's personal journey of hope and despair as she starts a family in a time and place where families are literally being torn apart. Her husband Hamza, a doctor and rebel activist, is usually the subject of the camera, and we follow their relationship from its start as Waad began filming for this documentary at the beginning of the Arab spring in 2011. Indeed, their coming together was a by-product of the war, and any sense of normalcy in their burgeoning marriage was marred and distorted by the air strikes that desolated the city of Aleppo over the course of several years. As one would expect, it's a powerful look at the difference a few dedicated people can make in the face of brutal oppression, but it is also a testament to the horrors of war and, sadly, a global apathy and antipathy towards the dispossessed. These are all the most surface level observations one can glean from the documentary, but it took me several weeks to process some of the broader implications from the film concerning the greater socio-political reality that Syria and the rest of the world face. We, as a species, have created an industrial mechanism that has reached a bleak homeostasis with how we inflict hatred and violence on ourselves. The gist of recent Syrian history consists of Bashar al-Assad refusing to relinquish his ruling power in the face of true democratic will then turning the full force of his and his ally Russia's military might on his own citizens, including chemical warfare. After years of this assault, the country's major cities have been reduced to rubble and the populace lives in extreme poverty, which leads me to the question: what the hell is there left for him to preside over? Is he committing genocide and inarguably the worst war crimes perpetrated on civilians since Nazi Germany for anything but the principle of power? It certainly can't be for economic prosperity as the country has spiraled into a wartime economy of human trafficking and black market trade. I'm sure all of those "defense" contractors and manufacturers must be doing well. Selling bombs and sarin gas is big money. Then there are the other entities whose involvement complicated matters or came too late. Daesh co-opted portions of the rebellion, stepping in with militant aid for the rebels and providing the Assad regime with some much needed plausible deniability of democratic legitimacy. Obviously a 20-something female documentary film maker who seeks government accountability isn't going to benefit much from an Islamic caliphate. What FOR SAMA really hammers home, however, is that even with a bevy of on-the-ground footage of children being mangled and murdered in these air raids, the U.N. and other western powers were still incredibly reticent about intervening in any way as if this was an evenly matched civil war and not some horrifying massacre by a crazed despot. After Afghanistan, Iraq, and Libya, I guess Syria just didn't have the economic incentives to make it worth our benevolent intervention. We sure did pull a 180 degree turn when chemical warfare came into the picture, but I imagine the estimated 400,000 casualties and the 6.5 million internally displaced refugees of Syria would have said "too little, too late" if they had a voice at all. But such is the way of the world now. Cartoonishly villainous men who get off on the relentless pursuit of power spread austerity and death over their land and people. This violence that perpetuates itself over the span of decades leaves broken people seeking refuge anywhere someone isn't blatantly trying to kill them. Those people are blamed for disrupting this or that way of life, taking what they don't deserve, and labeled a threat to people just like them who would have done the exact same thing in their situation. Then those cartoonishly villainous men are lionized and emboldened by the subsequent collective unrest as they claim to bring unification against the encroachment of their own consequences. No wonder we live in a state of permanent political trauma and desensitization as it's easier to put a bullet in someone than instill them with a sense of compassion. Anyway, I'm sure a golden statue at a prestigious industry awards ceremony will gloss over the traumatic images of the depths of human suffering, so congrats Waad and Hamza on your movie.