What to know
critics consensus
Halloween 4: The Return Of Michaels Myers may bring the series' masked killer back into the fold, but fails to offer the visceral scares and inventiveness of the original. Read critic reviews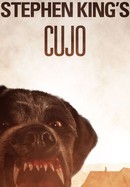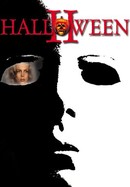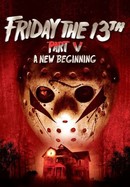 Friday the 13th -- A New Beginning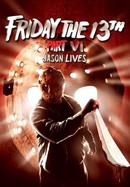 Friday the 13th, Part VI: Jason Lives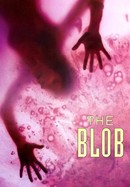 Where to watch
Rent/buy
Rent/buy
Rent/buy
Rate And Review
Halloween 4: The Return of Michael Myers Videos
Halloween 4: The Return of Michael Myers Photos
Movie Info
The apparently comatose Michael Myers (George P. Wilbur) is being transferred from one hospital to another, but he wakes up when the ambulance crew talk about his surviving niece, Jamie (Danielle Harris). After slaughtering his attendants, Myers sets out to find his one living relative who is, fortunately, being cared for by a kind and resourceful foster sister named Rachel (Ellie Cornell). Meanwhile, the ever-cautious Dr. Loomis (Donald Pleasence) remains on the killer's path.
News & Interviews for Halloween 4: The Return of Michael Myers
Audience Reviews for Halloween 4: The Return of Michael Myers
After being thoroughly underwhelmed by Halloween 2, and Halloween 3…existing, my standards for 4 were low. In the end, I liked it. I didn't love it, I'm much more partial to Jason when it comes to my silent masked killers, but it was still a fun ride. You care about Jamie and even her foster sister and really do want them to get out. Loomis is is wonderfully unhinged and he's still the best Ahab of any horror franchise. He's a man who's basically lost everything, hunting Michael is all he has, and you feel that. There's some tension, but mostly it's good shabby fun. Not great, but good.

Halloween 4 may just be good because it reintroduces everyone's favourite pale-faced psychotic to the Halloween franchise, that was so clearly suffering from a Michael Myers shape void, evident in entry three, season of the witch. It may also be good because of the young, now a horror veteran Danielle Harris' performance as Jamie - Laurie Strode's abandoned daughter - who is really good in the film. Or it could just be that the film ups the ante, ups the gore and thickens the soup of the story. Either or, The Return of Michael Myers is the best of the franchise after the original Halloween.

In Halloween 4, Michael Myers' sister Laurie is dead but her daughter Jamie has survived. And Myers is after her now. The only person who seems to believe that Myers is still alive is his former doctor, Dr Loomis (played by Donald Pleasance). He is afraid that Myers will come back for Jamie and is doing what he can to protect her. Not much more to say for this film but that it inaugurates the second trilogy and that it is necessary to watch the films in this order if you want to see the second trilogy unfold. Believe it or not, this is very different for a film series like Star Wars. With those films, several of them can stand alone. With the Halloween films, they have to hang together in some ways.

I don't know which of the four (or five, by this time next year) different Halloween timelines to consider the "official" one, but I guess personally I've always considered the one the includes the "of Michael Myers" movies to be it for me. Not necessarily the best movies, but its the longest timeline, and (not counting Season of the Witch) the first. Halloween 4 is a good lead in for the rest of this particular continuity. It's certainly not a perfect movie, but if you're looking for some background kills to accompany your October vibes, you could do worse.
See Details