 Mr. Hulot's Holiday
1953, Comedy, 1h 25m
32 Reviews
5,000+ Ratings
What to know
Critics Consensus
Pleasant, lackadaisical, and very charming, Monsieur Hulot lays the groundwork for Jacques Tati's later, more accomplished films. Read critic reviews
Where to watch Mr. Hulot's Holiday
Rent/buy
Subscription
Rent/buy
Watch Mr. Hulot's Holiday with a subscription on Max, rent on Apple TV, Amazon Prime Video, or buy on Apple TV, Amazon Prime Video.
Rate And Review
Mr. Hulot's Holiday Photos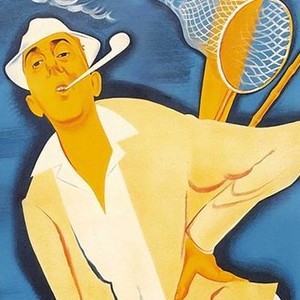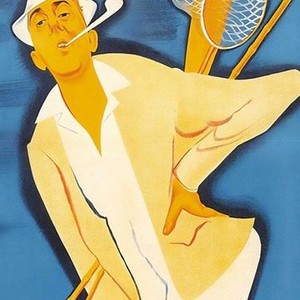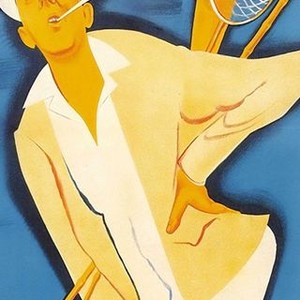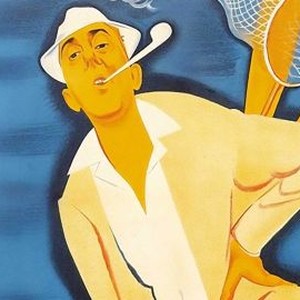 Mr. Hulot's Holiday (1953)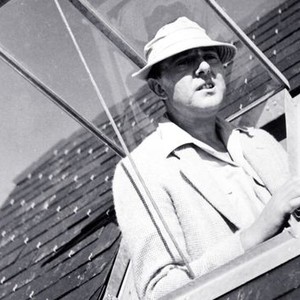 Mr. Hulot's Holiday (1953)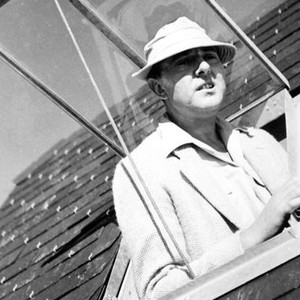 Mr. Hulot's Holiday (1953)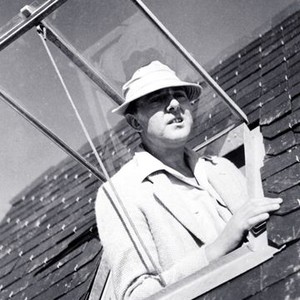 Mr. Hulot's Holiday (1953)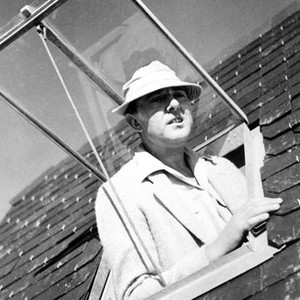 Mr. Hulot's Holiday (1953)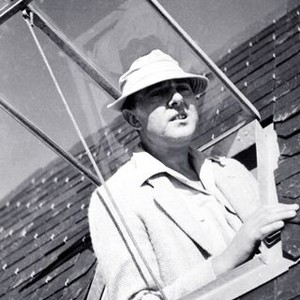 Mr. Hulot's Holiday (1953)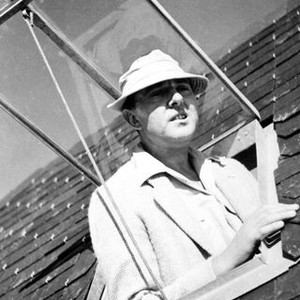 Mr. Hulot's Holiday (1953)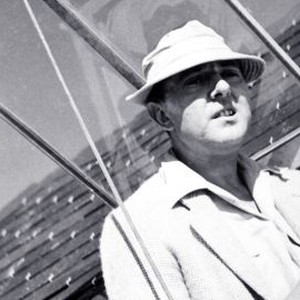 Mr. Hulot's Holiday (1953)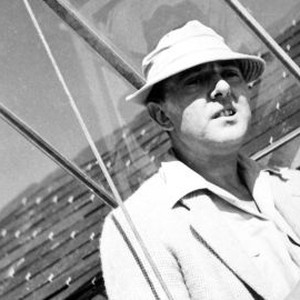 Movie Info
When the ever-hapless Monsieur Hulot (Jacques Tati) decides to vacation at a beautiful seaside resort, rest and relaxation don't last long, given the gangly gent's penchant for ridiculous antics. While simply out to enjoy himself, the well-meaning Hulot inevitably stumbles into numerous misadventures, including an utterly disastrous attempt at playing tennis, as he encounters fellow French vacationers from various social classes, as well as foreign tourists.
News & Interviews for Mr. Hulot's Holiday
Audience Reviews for Mr. Hulot's Holiday
Slapstick at it's finest. Never has comedy looked more beautiful than in the hands of the great Jaques Tati.

Writer, director and actor Jacques Tati invites us to glimpse into his strange little world in "Mr. Hulot's Holiday", a film that paved the way for comedians like Mr. Bean's Rowan Atkinson. Mr. Hulot's Holiday is slightly less absurdist than later Tati fare like "Mon Oncle", but there are times when the film teeters just on the brink of the unreal, and could pass for some sort of fever dream. The plot, if it exists at all, is quite simple: Mr. Hulot goes to a summer beach resort and mingles with the other tourists. Naturally, the film winds up being a series of vignettes sharing only the beach resort and Tati himself as the common denominators. Mr. Hulot could be described as "blissfully unaware" by his friends and admirers (which includes the young blonde woman Martine, who's completely bored by the intellectuals following her around and utterly charmed by Hulot's bizarre antics) and a "menace to society" by those he annoys (and there are plenty of those running around the resort as well). Tati gets the little things right, he shows an eye for details we all know subconsciously but rarely acknowledge in our day to day lives. It's in the way Tati is able to capture the distant memories of some collective past. Hulot's holiday is over all too quickly.

9.4/10 In a world where most comedies are loud, reckless (even admirably so), and connected with at least one crude joke regarding male genitalia, I wonder if anyone can truly appreciate a film as innocent, charming, and truly funny as "Mr. Hulot's Holiday". The film is an ambitious human satire as much as it is a quiet, but very comedic meditation on the nature of humanity. I appreciated it as much as I enjoyed it; and as you can see, I did both in equal, large measures. But how could I not like a film as satisfying as this? "Mr. Hulot's Holiday" allows us to peacefully drown in its depths; something that most of us will find very fun and very rewarding. Something tells me that those who are madly in love with today's line of mediocre comedy will not admire the film at all, and maybe I'm right. Every era has its good comedy; and so does every country. England had the great Charlie Chaplin, and the French had Mr. Hulot. It's a strange thing whenever I watch a film in French, made by the French, or taking place somewhere in France. I'm always hooked; I'm always there staring at the screen in fascination. I admire the language, the culture of the country, and whatever-else I can possibly just "do". I don't suppose that this film does anything to truly give me more insight; but it does do what it does very, very well, and that is why it is a great movie. So the film involves its titular character, Monsieur "Mr." Hulot, as he treats himself to a beach vacation. He stays at a beautiful resort and yes, he does indeed enjoy his stay. However, this isn't even the core of the film. The story is basically Mr. Hulot and his adventures; and that's about it. But his adventures are more like disasters, as Hulot himself can be described as a "human tornado". I'm not sure you've heard of the term, but I have, and it definitely applies to the character. So I suppose that, instead of a plot synopsis, I must provide a good substitute; and I shall. Maybe you would like to know some of the film's "jokes", if one could call them such a thing. But what is a joke? Do we laugh at every "joke"? I don't suppose that the film wants us to be laughing WITH it half of the time. Maybe it sees laughter as a more silent thing that we should all cherish. I agree with the film, if this is the case, and if this is its philosophy. There's a wonderful scene where Hulot's boat collapses, not too far out from the beach, and it looks like a shark's mouth opening and closing. The people, on the beach, see this and flee with their children; leaving everything else behind. This is funny because it presents simple, but comedic paranoia. There is a recurring joke in the film. It is the satire of politics and culture; of France, I would say. Staying at the same resort as Hulot are some particularly snobbish people. They are the upper class residents of the country; rude, unaccepting, and annoyed when Hulot unknowingly leaves open the door and lets loose the ever-so-unknown substance known as air into the room. The film was directed and co-written by Jacques Tati. He also stars as Hulot; his leading character. In appearance, Mr. Hulot dons a trench coat, walks with a lurch, and is forever-smoking a pipe. Hulot is a bumbling idiot; and I suppose this is funny mainly because he isn't particularly "in" on the joke. I'll try to keep myself from spoiling any more of his misadventures in beach-wonderland; as I've already described a few, and they are indeed good misadventures. I guess you'll just have to see the movie for yourself. Lastly, I immensely enjoyed Tati's shots highlighting the resort, as well as his choice in music. The combination of the two eventually adds up to a relaxing, calm feel. The film is, as I mentioned earlier, innocent; and I liked that. This is real comedy, physical comedy, which might require some real insight on the satire to understand. I would gladly watch "Mr. Hulot's Holiday" again. I would like to revisit the resort and get to know the people who reside there yet again. Not that they matter. Not that they are relevant. But then again, there's enough relevance for one movie contained here, and it definitely creates a great film out of Hulot's first adventure. This is one of the best comedies ever made.

a trip seaside's just the ticket, and this'll call for attention to detail on your part, you'll have to actually watch it (just like they did in the old days!), cause there's nearly no dialogue to spell out for you what's happening. And what is happening? nothing. just a trip seaside. it's just the ticket!
See Details