No Regret
(2008)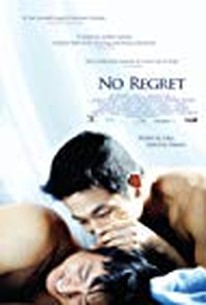 Movie Info
A working-class South Korean homosexual and a factory owner's engaged son embark on a clandestine love affair in director Hee-il Leesong's heartfelt tale of forbidden love. The first-ever South Korean feature by an openly gay filmmaker, No Regret begins as orphan Lee Su-min (Yeong-hun Lee) leaves behind both his rural orphanage and one-time lover. Later finding work at a Seoul factory and sharing an apartment with an unquestionably heterosexual workmate, Lee supplements his income by working nights as a driver for hire. When drunken fare Jae-min Song (Han Lee) makes a tentative pass at Lee during a late-night ride home, the uninterested driver rejects the obvious come-on. As it turns out, Song is the son of the factory's CEO. Later, when a round of layoffs is announced at the factory and Lee's name appears on the list, Song offers to help the struggling worker, to no avail. Subsequently earning his keep as a lap-dancer at a local strip joint, Lee is disturbed to see Song appear at the club and threatens to kill him if he ever dares return. Though Song's parents are pressuring him into marriage, the reluctant groom has no interest in taking a bride, and gradually begins to form a relationship with the down-on-his-luck dancer. Despite the comfort they find in one another's company, simmering class differences soon propel their doomed affair toward a tragic conclusion.
Critic Reviews for No Regret
Audience Reviews for No Regret
An intense and tragic romance between an orphan who becomes a male prostitute and a rich young businessman who becomes obsessed with him, and both actors are great, especially Lee Young-hoon, who is not only incredibly handsome but also notably talented.
Carlos Magalhães
Super Reviewer
No Regret was for me one more of the best Korean movie I have seen so far and certainly the most memorable gay-themed Korean movie. The acting was wonderful, the superbly talented Lee Young Hoon, who was simply heartbreaking and the chemistry they had on screen was AMAZING. Lee Song Hee Il's script and direction was top. More remarkable when one considers that this was this first movie. Some may comment it was over the top but you have to remember that Asian sensibilities and their respective story lines are different. This movie was worth watching and enjoying. I will admit the movie was a bit slow in parts but the overall was highly satisfying. I wonder what this director Leesong Hee-il will bring up next..
Daisy Maduro
Super Reviewer
It starts out pretty cliche but the actors have good chemistry and it was okay. The last half hour or so though spins out of control with dramatic twists and then becomes surprisingly dark.
Sunil Jawahir
Super Reviewer
No Regret Quotes
There are no approved quotes yet for this movie.