Puppy
(2005)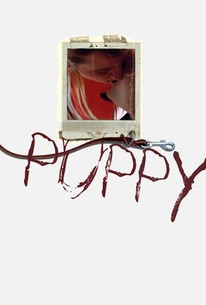 AUDIENCE SCORE
Critic Consensus: No consensus yet.
Movie Info
Liz is having a very bad day. She's late for a job interview, she's "borrowed" her sister's necklace, and she's just driven over her dog. Things could hardly be worse. But when Liz pawns the necklace to pay the vet bill, her sister, Jackie, goes ballistic and kicks her out of the council flat they share with Jackie's flirtatious husband Dan. Drunk and alone on the streets at night Liz is 'rescued' by an unlikely hero - Aiden. The only problem now is that Aiden thinks Liz is his missing wife. When he takes her to his remote house, Liz must play along. But how far will she go?Knowing Liz, pretty far. --© Official Site
Critic Reviews for Puppy
All Critics (3) | Top Critics (1) | Fresh (2) | Rotten (1) | DVD (1)
Puppy has many intriguing twists, but, unfortunately, they lead to plausibility potholes.
A strange, brave and black film, Puppy is a refreshing low budget (privately financed) romantic drama with elements of a thriller

This is one sick twisted puppy of a movie from first-time feature director Kieran Galvin.
Audience Reviews for Puppy
I wasn't sure what to expect going into this but I'm pleasantly surprised. It is similar to Tie Me Up, Tie Me Down but this one is darker and portraying delusion in a creepy and realistic way. There are generally formulas in the tie me to the bed movies where it's either a form of torture or completely implausible that a relationship would form from it. This one somehow manages to do that, flip the roles, and throw in a dash of Very Bad Things. Liz is extremely good at lying on the fly to get away with her bad deeds and then you somehow become sympathetic for her when she's using it to protect Aiden and using his delusion as an excuse of why he didn't remember so he really has no idea that she's lying. Then just as the movie wraps up and lets you know that they lived "happily ever after" there's a sly punch in the last few frames that you just never saw coming
Kristi Moore
Though not without its faults Puppy is one of those rare films that manages to straddle the very fine line between caustic dark humor and edgy drama. There are many unique moments and great ideas, mixed in with some wickedly funny dialog and the kind of meanness that strikes a chord with the secret bitch inside everyone. Mostly a two-hander, Puppy takes its time unfolding and becoming more complex. If you are expecting blood and guts horror, or chasing people up stairs and into bathrooms, then Puppy is not what you might be expecting. The film is more concerned with getting to understand the two disconnected souls who collide and reshape each other. Nadia Townsend is a revelation as the smart mouthed, con artist Liz. Bernard Curry does an admirable, if at times slightly off-key take on the benevolent but psychotic tow truck driver Aiden. Supporting cast are adequate. With Sally Bull stealing the scenes allotted to her. It's likely that Puppy was more ambitious than its budget allowed. Reportedly it was made for 250 grand, which is about the value of the amount of fruit that gets wasted on the average Hollywood set. If that is true, then the film is a credit to the filmmakers and the minor plotting problems and occasionally roughness is easily forgiven. I think we'll be hearing more from director / writer Kieran Galvin. I'd like to see what he could do with a real budget. [FONT=Arial]
Paul Kirkegarde
Puppy Quotes
There are no approved quotes yet for this movie.
Discussion Forum
Discuss Puppy on our Movie forum!