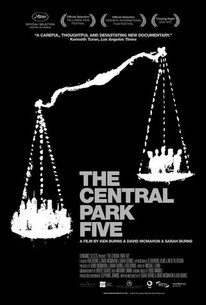 The Central Park Five
2012, Documentary/Crime, 1h 59m
76 Reviews
5,000+ Ratings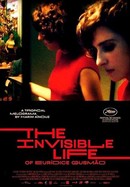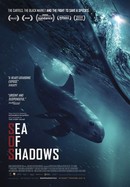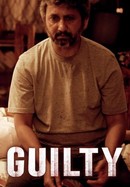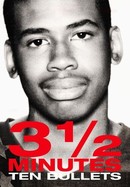 3 1/2 Minutes, Ten Bullets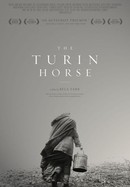 Where to watch
Buy
Rent/buy
Rate And Review
The Central Park Five Photos
Movie Info
Filmmakers Ken Burns, Sarah Burns and David McMahon examine a 1989 case of five teenagers who were wrongfully convicted of raping a woman. After they had spent from six to 13 years in prison, a serial rapist confessed to the crime.
News & Interviews for The Central Park Five
Audience Reviews for The Central Park Five
As an in depth look into the heinous behavior of the New York City police department at the time of the case of the Central Park Five, this film digs deep into the motivations for these horrible choices to coerce, and the repercussions for five teenaged boys. Any film about false imprisonment is a tear jerker and fills you with compassion and anger. The film is quick to point out that the prison system incarcerates those they see as doing wrong, but does not remember them, or console them, for their false convictions, instead letting them go and shrugging as if to say "Oops." Ken Burns is always insightful and happy to show the cultural and ethno-political leanings of every event he covers. In this way we get the feel for the time period, the racial tensions between the police and racial minorities, and the fervor and rioting that took place. Still, it was a huge case that took the nation by storm, but once they were exonerated, no one cared, and that's what really makes this documentary stand out. Not only does this tell a story, but shows that no one cared about the ending.

The story of the five teenagers who were picked up in Central Park, charged with rape, and convicted based on suspect confessions, then freed after serving years in jail when DNA evidence identified the real rapist. A frightening reminder that whenever there's a horrible crime, society demands that someone must pay, and you don't want to be the one in the wrong place at the wrong time. NEVER TALK TO THE POLICE DURING AN INVESTIGATION WITHOUT A LAWYER PRESENT.

"The Central Park Five" is a heartbreaking and powerful documentary about five teenagers, Antron McCray, Kevin Richardson, Raymond Santana, Kharey Wise and Yusef Salaam who were falsely convicted in the rape and assault of Trisha Meili in Central Park on April 19, 1989. As District Attorney Robert Morgenthau puts it, if only they had known then what they later knew when the youths were exonerated. But here is the rub. The correct evidence was there, if only they had wanted to look for it. Instead, there was a rush to judgment by the police in coercing their confessions and later in the press, which the documentary painstakingly details with a thoroughly credible timeline of events. Later, you can see how their lives were adversely affected, as Richardson's sister points out that they are as much victims as Meili. Whereas it is safe to say that New York City has changed dramatically over the decades, it is not quite as "The Central Park Five" alleges, barely glancing over the changes in the police department, along with perceptions that go beyond just those concerning race. For example, Meili felt comfortable enough to jog in the park after dark, as Central Park has always been less a sacred space as Koch testifies(It's neat that he allows to be interviewed here, considering his past intemperate comments. It would have been nice to have gotten other officials on the record to see how some of them sleep at night.), than a commons for all of the city's people to enjoy, even as the documentary via the tabloids of the day would say otherwise.(Not to be facetious but there are two ways I can tell a neighborhood is safe: joggers and dog walkers.) By the way, the only thing stopping New York State getting the death penalty at the time was Mario Cuomo's courageous annual veto.

The Central Park Five is a documentary I've had my eyes on for over a year, but just now got to watch it. Different than I thought, since it looked unbiased and two sided initially, but still lived up to my expectations. Five black teenagers are charged with a rape and beating they never committed, and are incarcerated. The interviews with these men are highly emotional, but the NYPD, the police department responsible never comments. These boys were fed a confession, and this is the importance of not just knowing your rights, but most importantly using them. The 5th amendment is a wonderful thing, police are experts at forcing out confessions, that aren't always true. Back to the film, I love the large sample size of those being interviewed. Never makes you exhausted of an interviewee, and ranges between lawyers, those accused, and a juror. The film has dark humor, but is overwhelmingly a drama documentary, and just with testaments could become a tear jerker for some.
See Details