What to know
critics consensus
The Conjuring 2 can't help but lose a bit of its predecessor's chilly sting through familiarity, but what remains is still a superior ghost story told with spine-tingling skill. Read critic reviews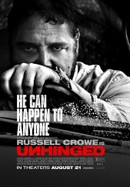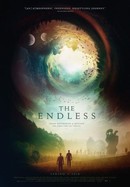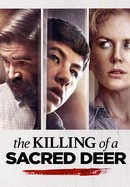 The Killing of a Sacred Deer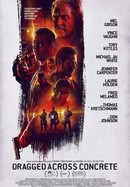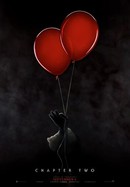 Where to watch
Rent/buy
Subscription
Rent/buy
Rent/buy
Rate And Review
Movie Info
In 1977, paranormal investigators Ed (Patrick Wilson) and Lorraine Warren come out of a self-imposed sabbatical to travel to Enfield, a borough in north London. There, they meet Peggy Hodgson, an overwhelmed single mother of four who tells the couple that something evil is in her home. Ed and Lorraine believe her story when the youngest daughter starts to show signs of demonic possession. As the Warrens try to help the besieged girl, they become the next targets of the malicious spirit.
News & Interviews for The Conjuring 2
Audience Reviews for The Conjuring 2
Horrifying and heartwarming at the same time, bizarrely, The Conjuring 2 does exactly what a sequel should do: ratchet up the scares a notch, add actual information to the story, answer unanswered questions posed by the predecessor and not just rehash familiar territory we've already seen. The Conjuring 2 focuses on the "true story" of the Enfield Haunting, London's answer to the Amityville tragedy. Whilst the first Conjuring focused on a lowly farmhouse in Connecticut and honourably mentioned the now infamous haunted doll case of Annabelle, the sequel moves attention to a poor family in the east end of London dealing with a poltergeist, drawing parallel to Amityville. The doll is replaced with a black-eyed spectre known as Valak, who dresses as a warped Nun figure to attack the Christian faith of Ed and Lorraine Warren - the psychic heroes of the series. Valak is so undeniably creepy and is probably the most memorable villain from any supernatural horror film of the last 20 years, in my own opinion. The Conjuring doesn't only terrify its audience, but also manages to shed sunlight in on the dark story with touching moments such as a family singalong to Elvis' "Can't Help Falling in Love With You", these moments don't feel cheesy or unnecessary, but seem more pivotal to the story of the family over any cracked limbs or possessed children could.

The Conjuring 2: James Wan once again creates a fantastic horror movie that is interesting and intriguing from start to finish. Once again the story is unique and creates a very good horror movie.

As scary as the first film and well directed by James Wan who instills scares and humanity in a 2 hour and fifteen minute scare fest. Madison Wolfe shines as the possessed English girl and Wilson and Famigia are believable as Ed and Lorraine Warren who were real paranormal investigators. I am not a believer of ghosts but was entertained all the same and this is a great summer night view. 06-18-2017

I know I'm in the minority on this, but I actually preferred it to the original.
See Details