The Immigrant
1915, Drama, 45m
3 Reviews
500+ Ratings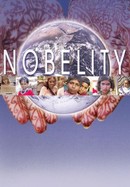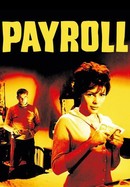 Steamroller and the Violin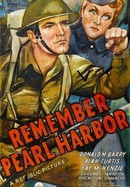 Rate And Review
Movie Info
Forced to marry a man (Theodore Roberts), a Russian woman (Valeska Suratt) has an affair with his business rival (Thomas Meighan).
Audience Reviews for The Immigrant
The Immigrant is a cute little silent short about the Tramp helping an immigrant girl on their way to America. The slapsticks actually made me laugh, the story is cute and the characters were just the finest for a silent comedy. It's a flawless little gem.

I saw a version that had some sound effects attached, but they weren't synched to the video very well. Despite that flaw of low budget digitization, the laughs and strong characters still come through. Chaplin's Little Tramp is one immigrant among many making the journey to the land of opportunity. A girl, the lovely Edna Purviance, and her mother are robbed by a cards playing cheater (Sandford). The Tramp helps out and is, as usual, the perfect gentleman. The dinner on the rolling ship is a great bit of slapstick. In America the immigrants all have to face being poor. Our Tramp thinks he has a coin good for a hot meal. So, again we are treated to clowning and pratfalls around the equalizer of food. The Head Waiter (Campbell) is an irritated stuck-up bully. Chaplin reunites with the girl and plays nonchalant. He sees what happens to customers who don't pay and some of the best gags involve Chaplin rapidly shifting between this false calm and real anxiety. Can he make it out alive and get the girl?

One of the most entertaining of Chaplin's short silents, very funny and delightful, and the scene in the restaurant is non-stop laughs.

A great two-reeler from Chaplin that has all his trademarks throughout it's short 25 minute length; slapstick timed flawlessly, a simple story and above all a heartfelt and sincere character who against all odds overcomes and prevails. "The Immigrant" was a great addition to Criterion's Blu-ray release of Louise Malle's "Au revoir les enfants" as it was featured in the film and was appreciated by Malle. I love finding and especially owning any and all Chaplin and to find this short sitting on a Blu-ray of another film was amazing and appreciated! I ended up going through all of my Criterion titles and discovered 29 short films and 2 feature length films as supplements that I hadn't viewed or really explored at all. This is a great and funny film that uses very little but Chaplin's genius is enough to make a simple story working with very little and make it a solid work. This, like all his work, is a great short and both funny and heartfelt!
See Details