The Loves of Carmen
1948, Drama, 1h 39m
3 Reviews
500+ Ratings
You might also like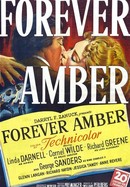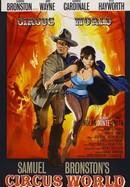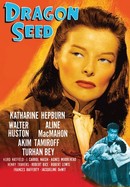 Where to watch
Rent/buy from $2.99
Rent/buy from $3.99
Rate And Review
The Loves of Carmen Photos
Movie Info
In 19th century Spain, the beautiful and highly temperamental gypsy Carmen (Rita Hayworth) lures naive young soldier Don Jose (Glenn Ford) into a doomed romance. Completely infatuated with the mesmerizing woman, Don Jose deserts the army and is coerced by his lover into killing her husband. His life slides further into oblivion when he falls in with a gang of bandits, continuing his crime spree. Carmen continues to manipulate him, which results in a shocking and tragic conclusion.
Audience Reviews for The Loves of Carmen
"the loves of carmen" is rita hayworth's excerpt of sex appeal in the end of 40s. the marvellous novelty is that the music score doesn't include the cliched opera tune of carmen but a bunch of swifty catchy flamenco which rita hayworth dances feverishly along, especially in the scene of gypsy squad. hayworth sways her long skirt and you glimpse her fair lengthy legs during the vivacious choreographic sequence as if she's caught on fire, sizzling with millions watts of charisma despite she's full-clothed under the gypsy constumes without baring her crevice but the tender neckline of hers is enough to intoxicate you. hayworth incarnates into the love godess carmen who embraces the epicureanism of ephemeral fun for life, love as you want, do whatever you want for the sake of ultimate gayety in spite of morality and commitment. supposedly, the role of carmen is a nymphamaniac tramp, but she is queen bitch who dominates men under her skirt. but hayworth's interpretation transcends her into something tinted with a oblvious naivety to a degree, a charming ingenue who disregards the consequence of her deeds but live with all her passion of life. besides hayworth's sensuality is never too blatantly exposed, considering the routines of bombshell liks monroe or bardot, the feminine accesories of hers remain concealed for most of the time except several crucial scenes her legs become the catalysis of don jose's doom. mostly she allures you with her brillaint smile and the shiny marble grin of hers. (her teeth look so incredibly beautiful indeed when she grins)...even in some scenes, rita curses, glares and spits but she would never leave you an impression of being vulgarly chessy. don jose is played by glenn ford who is dashingly handsome to match hayworth whether ford is polished enough to be the well-bred don jose. ford does perform well as the don jose with boyish admiration for carmen, a man of pure vigor that could burn for love. the technicolor hues are cheerfully spirit-reviving that is appropriate to embellish the background of carmen's tumultuous affairs (or simply just romances. she only appears as a sporty heart-stealer, not really specifically a horny phallis-stimulater. oh. pardon.) above all, some further notes would be the wardrobe designer jean louis and the hairstylist helen hunt who help to accomplish rita's refinded devilish allure on her gorgeous constumes and flamy wavy hair. of course, mostly the music score is worthy of applaud for composer mario castelnuovo-tedesco. and the choreographer is robert sidney who might be the hispanic male who dances with hayworth in the gypsy squad. at the last scene, the camera angle is also well-shot with hayworth laying upon glenn ford over the stairs in distance then a black cat passes the flatform as fatalistic closure of the story.