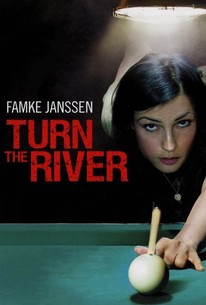 Turn the River
2007, Drama, 1h 32m
21 Reviews
500+ Ratings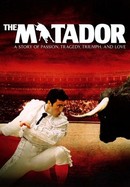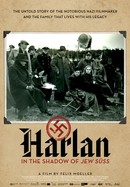 Harlan: In the Shadow of Jew Süss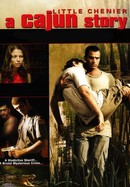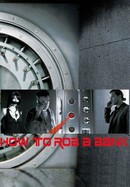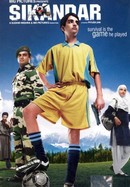 Rate And Review
Movie Info
Ten years ago, pool shark Kailey Sullivan (Famke Janssen) lost her only son, Gulley (Jaymie Dornan), in a bitter divorce custody battle. Now she wants to get him back, no matter what it takes. But, in order for Kailey to get enough money for fake passports so they can flee to Canada, she needs to win a big game of pool. With the help of her mentor, pool hall owner Quinette (Rip Torn), she's able to meet with Gulley in secret and also locate some competitors so she can have a game.
Rating: R (Language)

Genre: Drama

Original Language: English

Director: Chris Eigeman

Producer: Ami Armstrong

Writer: Chris Eigeman

Release Date (Theaters): limited

Release Date (Streaming):

Runtime:

Distributor: Screen Media Ventures
Audience Reviews for Turn the River
Famke Janssen shines in this film!!! One of her best performances. The film reminded me of the film Trucker. Nice ensemble. I definitely recommend this film, especially cause of Famke's performance.

Turn The River is a stupid story, that is poorly directed, and just plain boring. Kailey is a professional gambler who not only lost custody of her son when she got divorced, but also lost the right to even see him. She is convinced that he ex-husband is abusing her twelve year old son, the way he abused her, and she's determined to do the only thing she can about. Kailey goes on a quest to win as much money as she can, so she can get her son and take him away to a better place. First of all, we have no idea why Kailey can't see her son and we so no evidence of abuse by her ex-husband. Gambling, also infers random games of chance, but not with Kailey, honestly it's just ridiculous. The film stars X-men beauty Famke Janssen, who is quite good looking, but unfortunately very dry as an actress. Her son, Law & Orders Jamyie Dornan, is a bit more entertaining, but the role is so badly written, that no one could have made it work. A lot of things are alleged and assumed in this movie, but we aren't shown any of it. It's impossible to separate fact from bull shit, in this incredibly slow dud of a movie. The script is terrible, the acting is bland, and the direction is sloppy. If you suffer from chronic insomnia, try watching this!

In "Turn the River," Kailey Sullivan(Famke Janssen, doing a fine Sandra Bullock impression) is a pool player who has been forbidden from seeing her 10-year old son Gulley(Jaymie Dornan) since he was born. However, that does not stop her from contacting him via a dead letter drop at a pool hall or meeting him in Central Park when she is in New York City. Lately, she has noticed Gulley's broken arm, ascribing this to his father(Matt Ross) and hatches a plot to run away with her son. The poorly directed "Turn the River" wastes a good cast in a failed attempt to capture the atmosphere of smoke-filled pool halls by going for a melodramatic premise that ends on a false note. I know that Gulley's father is quite possibly abusive but Kailey is not the solution, even though the movie tries in vain to make her sympathetic.(Since when do criminal lowlifes do anything without getting paid beforehand?) Even if she had come up with a way that is not half-baked to get her son, her parenting skills leave something to be desired since she is pure impulse, uncontrollably twitching when a game is not imminent.(Gulley probably finds her coolness and lack of responsibility refreshing.) And even with a full explanation at the end, I still do not exactly buy the story as to how Kailey and Gulley met.

An incredibly slow drama that has a good point where right is meant to be right regardless of the hard times people face, in relationships where the children are held as pawns in their insecurities..See this if you want a drama the surrounds you in afterthoughts of all kinds....
See Details