Wild Reeds (Les Roseaux Sauvages)
(1995)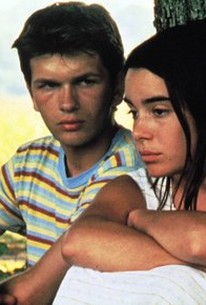 Wild Reeds (Les Roseaux Sauvages) Photos
Movie Info
This is a nostalgic French coming-of-age drama from director Andre Techine set in a Provence deeply divided over the war for independence being waged against French colonialism in Algeria. In 1962, Francois (Gael Morel) and Maite (Elodie Bouchez) are best friends and students at a boarding school in southwestern France, where Maite's mother Madame Alvarez (Michele Moretti) is an instructor. Francois is realizing he's gay because of his attraction to his working class roommate Serge (Stephane Rideau). Although Serge seduces Francois one night, he is not gay and is actually attracted to Maite. So is Henri (Frederic Gorny), a radically-politicized Algerian-born Frenchman who supports France in the war, an unpopular position, particularly with Madame Alvarez, a communist. The classroom sparring between Henri and Alvarez galvanizes the school, but then word comes that Serge's older brother has been killed in the war. Madame Alvarez, who loved him but refused to help him desert the military, becomes so unhinged that she must be sent away for treatment. Wild Reeds (1994) won four Cesars (France's equivalent of the Oscar), including the award for that year's Best Picture, beating such other notable films as Red (1994) and Queen Margot (1994).
Critic Reviews for Wild Reeds (Les Roseaux Sauvages)
Audience Reviews for Wild Reeds (Les Roseaux Sauvages)
Algeria's War for Liberation echoes in the lives of French teenagers. A masterfully told tale with a cast whose performances reveal a talent beyond their years.
Michael Toler
The best coming of age story in cinema. period. This film gets EVERYTHING right! This is will stay with you forever.
Sergio Rodriguez
The French do cinema well anyway, but they do coming-of-age movies exceptionally well. This movie has gorgeous scenery, gorgeous young actors and actresses, and gorgeous cinematography.
Jim Chatman
Wild Reeds (Les Roseaux Sauvages) Quotes
There are no approved quotes yet for this movie.
Discussion Forum
Discuss Wild Reeds (Les Roseaux Sauvages) on our Movie forum!