Where to watch
Subscription
You might also like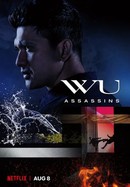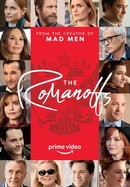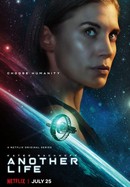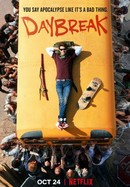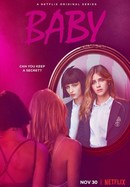 Rate And Review
Black Summer: Season 1 Videos
Black Summer: Season 1 Photos
Audience Reviews for Black Summer: Season 1
I have no idea why this show has such a poor audience score it makes no sense. I'm guessing Netflix didn't pay for enough reviews. It's hands down the best zombie show I've ever watched!

I've never written a review for a show but this was THAT bad. This is the show where continuity comes to die and endless walking around buildings with nothing around the next corner (in an attempt to build tension that completely falls flat) is in large supply. Characters you couldn't care less about and some overacting to top it off. Oh and don't forget the inability to close a door! 0/10 truly dreadful.

Good action scenes, but that where the good stuff ends. Hardly any character building, a very simplified plot, irrational outcomes all along the way. A cheap spin-off of Walking Dead. Whereas the original excelled at least in the first few seasons and then faltered, this show was never very good.

I don't understand the rave reviews. For a show with a lot of action, somehow it managed to be boring. They lingered on scenes for far too long, almost as if the director had previously only done Nordic Noir but was now trying their hand at an American show. It's incredibly bleak and depressing.

BS is a fast-zombie genre fans' dream. I LOVE the chase scenes and the will to survive in some of the characters is palpable. I'm not thrilled about the violence - it can be a bit much at times. It's interesting to see how good turns into bad turns into good.

This show could've been seriously a huge hit! For the most part, they were being completely realistic about SOME scenarios, but especially the scenes in the city, where the zombies were attacking, and people were fighting back. The only thing they didn't do was get the firearms training for the cast. Unfortunately for those of us who do understand fire arms and how it works that would literally killed it for the movie.. Not to mention that seriously how many times is it gonna take for somebody to shoot a zombie and figure out that he only goes down if you shoot him in the head. This show again could've been much better but the unrealistic part was the fact that they were being completely unrealistic about gunplay, and how it actually works. They should've spent a little more time, hiring legit, gun trainers, I would even go as far as them being trained by the same people from John Wick..

Awesome story of a post apocalyptic zombie world. It's what Walking Dead used to be. Which is now stale and stagnant. Highly recommend this show.

Wanted to like it and forced myself to watch several episodes. But it's hard to get into when so many (majority?) of the characters have such poor judgement. Honestly, I have more respect for the zombies on this one.

I love Zombie movies but they lost the plot in the 8th episode, fot them to have moved into the city was a clearly suicidal idea as this is about survival and viewers don't take such poor decisions lightly, one loses interest.. other than that it wasn't bad.. it's not the A team, you don't have unlimited ammo, that's an old school flaw..

This was just just flat out terrible. I keep giving it a chance because of the high reviews. Now, I'm convinced that they either paid for these good reviews or everyone is just trolling. To be fair, the premise has promise. They wanted to create little horror scenarios within an onset of a zombie apocalypse. What I don't understand is why they would create extremely unrelatable characters that seem to be so dumb and irritating. How do they expect people to finish this series. I could barely get past episode one. But again, I gave it a chance because of the good critics' ratings. After watching the school episode, I am convinced this is a show that needs to be avoided. To be fair, this has decent ideas. It also has poor execution of said ideas and a terrible script. It seems the only horror in this series is the fact that this got green lit and was given the budget that it got. I hope this review helped someone out there and saved their time.
See Details