Black Summer: Season 1
(2019)
You might also like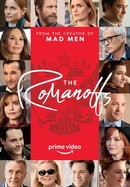 Rate And Review
Black Summer: Season 1 Videos
Black Summer: Season 1 Photos
News & Interviews for Black Summer: Season 1
Audience Reviews for Black Summer: Season 1
Not really good. Watchable, but nothing crazy. Also there are running zombie and i do not like this.

I started an account just for this review because its so bad and the "critic's" score is so mis-aligned with reality. Seriously how is it possible...it completely dilutes any critic review i'm going to read moving forward. Its just a lot....a lot of shaky camera, a lot of senseless violence, a lot of endless ammo in guns, a lot of walking around in the dark, a lot of wondering why nobody checks the 50 cars or pantries they pass each day for keys, food or supplies, a lot of terrible people and, perhaps most importnatly, a lot of questions about how zombie-people seem to just be normal people that are angry but somehow can be shot 25 times and not die. After day 1 wouldn't you tell everyone around you to aim for the head? What alternative universe is this where people can't figure that out. Some of the comments are great, i really wish they could be upvoted / down voted. The power-point titles before every scene is a bit much. Sometimes i dont even get it. The characters - can't name 3. Dont get hooked on any of them (although you wont because there's zero development) becuase they'll likely die randomly. Nobody trusts anyone, and everyone's going somewhere....but that somewhere is always just as bad as where they were. There's like zero hope for humanity. Literally everyone will shoot their friend. Can't stop wondering why nobody has a sword or spear to kill through a door crack or window instead of a rock or a chair leg that inevidibly ends in a wrestling match. Dont you think people woud work together at least a little? Like others have said , zombies can hold onto cars and bust through doors but glass windows? Nope. and whats the deal , are they using sight? or smell? Noise? No consistancy with that at all , just what ever the writed thought of that moment. And oh my god , if i see one more person walk up to a house with glass windows on the door and try the knob only to find its locked....and then act like they're out of luck. Break the damn window! I understand the lack of budget....but this is just lack of reality. ***I came back for more after thinking about it even more haha. Like somoene else said , aparently cars stop working 4 weeks into a zombie apocolypse. And they flip over super easilly and the keys are never in them , even though they were driven into a tree/ditch/other car. Hey, we gotta get the hell out of here the zombies are comming - grab the keys! And when zombies chase you , dont close any doors behind you or hide in a car....just run 4.5 miles. OH and 100 percent, I would go back into that school and woop some serious ass on those little bastards in the school.

Sin logica alguna ,personajes que no te puedes explicar como son tan tontos ,un ganster con pésima puntería, una asiática q no habla inglés pero todos la entienden y entiende todo ,planes sin sentido ,cero espíritu de supervivencia y zombies que igual te rompen un cerca y se mantienen en un techo de un carro en movimiento pero no pueden romper una ventana de cristal (puerta) ,y por favor cual es la lógica de los zombies porq no se comen a nadie solo los muerden y ya esta a seguir corriendo.

A lot of close up shots, then zoomed out for a bit of action. Terrible, inconsistent, it doesn't even make sense within itself. Zombies are slowed down by gun shot, then not. They burst threw fences but can't break a window. Hang on to moving cars but can't climb over a table. It would hurt your head to keep up with the stupidity. People don't seem to think logically at all.

I'm disappointed, I had high hopes for a zombie show from Netflix. But not one of those were met - a few scenes lived up to my expectation but each of those were for the cinematography of the action sequence, not anything character related. This show is far from memorable, the idea was good but the execution and narrative was poor at best. I'd be surprised if there was a second series. I'd give the series 2 stars which may be generous but that's just because the zombies were good fun!

This show is pretty bizarre. It's too goofy to be a drama, and too poorly paced to be a comedy. Still, it's compelling at times and funny at times, so maybe it's worth watching.

A different perspective of the zombie apocalypse genre. Season one would have been great but Rose's character, played by Jaime king, screwed it up. Watching her character development was sooo frustrating, to say the least. She starts off as frail and helpless, makes dumb decisions and she ends up as a savior of sorts. She doesn't do anything to earn her leadership position. Also, Lance's character, played by Kelsey Flower, was frustrating to watch. It was like watching a mouse in a maze. One whole episode was wasted on this guy. There are just things the writers missed, like..breaking a window to escape from the zombies would have been a good idea. All the other characters were very good, especially William Velez, played by Sal Velez jr. They should have rallied around his story. The other characters were more interesting and they're the ones who carried the show. They could have done a better job with Rose's character and story. This show was just another missed opportunity. I won't be watching season 2.

Are these people all idiots! Is the only usable weapon a firearm! All they know how to do is run away. Sure, they are in a restaurant with dozens of sharp big knives and cleavers, but NO WEAPONS! Sure there is only one mutant outside, but five of them are trapped! Not to mention that 99% of their shots are to the body which don't stop the infected, when the 1% of the shots that hit the head put them down. This is really idiotic. 5

Why don't zombies go through those giants windows? Why are they so easily stopped by a closed door? Why do they just forget there are people in in just a few seconds? Why don't the Zombi accumulate? There's no one killing them. Why can they find someone so quickly on the outside but have no reaction to 12 gauge shotguns being fired? I thought TWD had problems with logic but damn!

One of the best things I've seen in a while. A fresh look at the zombie post-apocalypse genre. Short on music, the focus is on how people/you survive, what they are prepared to do for their own survival and that of their loved-ones. As is often the case, the biggest threat is not the zombies but other people. All round, the acting is excellent and the pace pushes you and the story forward. Yet, this is not a traditional story with a protagonist and badies and goodies. Instead the situation makes almost everyone bad. Throughout, there is one shining light, posing the question wouldn't we be far better working together? Above all, you'll be asking yourself, how would I survive?