BoJack Horseman: Season 2
(2015)
Where to watch
Subscription
You might also like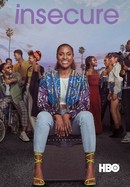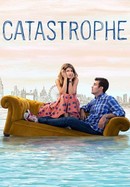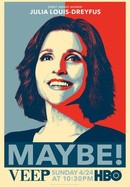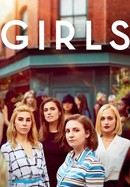 Rate And Review
BoJack Horseman: Season 2 Photos
Audience Reviews for BoJack Horseman: Season 2
This season is where BoJack Horseman really finds its feet as a show. It's still very funny, but it's clear that what the writer's really wants to explore, are the morality of people – especially in the entertainment industry. This is done in some very nuanced ways using the very different main characters to explore different angles of tough questions. Sometimes its played straight other times for laughs, but the show has a lot to say.

The real struggles Bojack goes through are so amazing to watch. The show is entertaining and overall just so good!

After the first season, this is a stunning transformation in to what will transition to the best television show I have ever seen

Bojack Horseman continues to be one of the best if not the best show I have ever seen - interesting, layered characters, clever storytelling that keeps gripping and surprising you, smart humor filled with running gags und lovingly crafted background-jokes and the very realistic and touching depictions of some really heavy themes. There are also some great experimental episodes (a episode that is just a long monologue,one without any dialogue, sometimes switching up the animation style, ...) that leave a very memorable impression. Even though it may sometimes be kind of depressing to watch, I strongly recommend this to everyone who isn't afraid to watch something that makes you feel all the feelings. If you don't know what to watch next, watch this - you won't regret it! Note: Since you can not rate a show as a whole, I will leave this review on every season. I don't really know how rotten tomatoes works, since I made this account a few minutes ago with the sole purpose of praising this show - thats how good it is!

Similarly to season 1, the first half of this season isn't exactly as good as the second half, but season 2's first half is still far better than season 1's. The first episode is strong, but then after that it's kind of slow and lacking in focus, making it less fun to watch the second time around. Despite all that, this still feels like an almost perfect season of television, it takes everything that worked about season 1 and makes it better, the end result being a masterpiece.

In season two, Bojack is developed to be the exemplification of what we know him as, a care-free, self-loathing, narcissistic horse. The small details and quick jokes give the audience insight on both a small and a large scale, introducing new characters, that give the show substance. The type of comedy is a unique one and one has to commend the blockbuster cast of actors and actresses.

This show blends humour with dark topics that are not really brought up in these types of shows. Although most characters resemble animals the show never fails to bring up real human issues. I love it!

With the critics finally completely won over, Bojack manages to astonish us with elaborate story telling, real emotionality, and visceral story telling.

This show really starts to come into its own when BoJack is thrust back into the spotlight of the Film/TV Industry with all the masterful editing and writing that can be found on many occasions.

I'm so glad I didn't ignore the ratings and stayed through to this season. This show is one of the best of all time and it is one I will never forget.
See Details