Cowboy Bebop: Season 1
(1998 - 1999)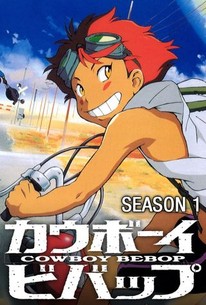 You might also like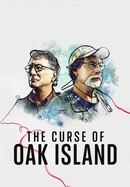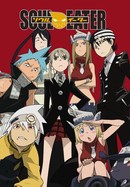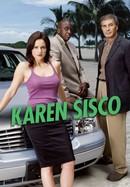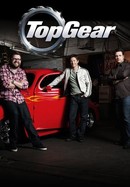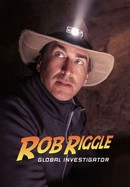 Rob Riggle: Global Investigator
Rate And Review
Cowboy Bebop: Season 1 Photos
News & Interviews for Cowboy Bebop: Season 1
Audience Reviews for Cowboy Bebop: Season 1
Cowboy bebop is a masterpiece, it is certainly a series ahead of its time, it revolutionized the way the industry viewed anime, offering us a new and unique formula, this anime has a phenomenal story, with many science fiction elements, that the sometimes it's half Western and half Noir, which generates a unique aesthetic for the work as a whole, the cinematographic direction of the series that changes a lot according to some episodes, we give different experiences and sensations to each episode, making the rhythm very good to watch, it manages to be a series of suspense, action, humor and even horror, because of this element, another high technical point of the series is its animation, all action sequences, both hand-to-hand fights and spaceship fights , are incredibly well done, the production of the anime was top notch in practically every episode they delivered a very lively action sequence, and now I'm going to talk about the main course, their soundtrack, which in my opinion, is the mother best of all animes, i have countless songs from the series in my playlist, it's just wonderful, all compositions that involve jazz, blues, folk and etc are very good and give the series an unparalleled peculiarity, the dramatic and deep story that surrounds Very realistic and heavy messages also please me a lot, the way the characters' past is told, it's very nice, the last act of the series left me trembling, it was something insane, the whole sad message about running away from the past, overcoming and start over, it's worked in a very realistic and interesting way, which leaves us impacted until the end of the work, the western references are also very fun, especially those involving songs, when I discovered the reference to MPB, I was very happy, since it is something characteristic of my country, I miss this complex universe and now I'm carrying this weight, see you space Cowboy!

No es particularmente lo mío, pero funciona de una manera espectacular para cualquiera que quiera verla por lo fresca, audaz y divertida que resulta ser Abajo mi link para MAL https://myanimelist.net/profile/Lscala

So many one liners I'll never forget! So great that each episode is A type of mini movie 🎥 from a different genre 👏love it

Its one of those older shows that not only hold up to modern scrutiny, it far surpasses anything and everything that's on the market right now. A timeless masterpiece.

Cowboy Bebop is immensely enjoyable, a game changing anime anthology. I have watched this ground breaking series twice so far. Hint - go to Tubi. Each of the characters is unique, haunted by their past, bringing unique skills to their roles in the bounty hunting business. As far as solar system storylines, this series is in par with the Expanse and other plausible tales. The soundtrack is just to die for, each song and musical number perfectly melded to the moment and mood. The bottom line is you really cannot escape your past, especially your previous sins. And home is not a place, its a state of being, its people who cross your path on your wayward journey. A sad theme of loneliness runs through the entire series. Are we really all alone. Seems like even in the technologically rich future, ancient questions continue to plague humans. I am so glad Netflix decided to pick this up, and that shooting continues even during the pandemic. I certainly hope they stay true to the spirit of the source material, like they did with Witcher.

A true masterpiece, there's not much I can say that can capture how strongly I feel about this beauty of an anime.

It deserves to be in the same conversation as Breaking Bad, The Sopranos, and The Wire!

Everything in this show is made primarily to compliment the theme/message and when it finally hits, wow dude.

A true landmark show. It is the bar by which everything that has come after it is held to.

An evergreen classic which has every right to call itself a legend in the anime realm.