Crazy Delicious: Season 1
(2018)
You might also like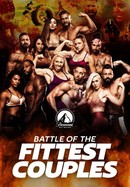 Battle of the Fittest Couples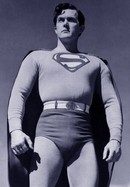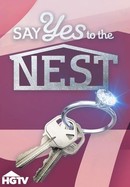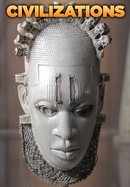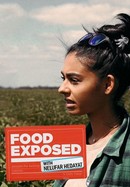 Food Exposed With Nelufar Hedayat
Rate And Review
Episodes
Air date: Apr 17, 2018
Sonny seeks out southern Florida's craziest foods; he experiences cornmeal mush at an Amish eatery, stops by a real-life mermaid bar for fish-eye dumplings and goes python hunting in the Everglades.
View Details
Air date: Apr 17, 2018
Sonny hits the Bahamas in search of crazy delicious dishes far from the cruise ports and resorts, including conch pistol, sheep's tongue souse and chicken feet with goat pepper.
View Details
News & Interviews for Crazy Delicious: Season 1
Audience Reviews for Crazy Delicious: Season 1
It's focused a little too much on its gimmicks which takes away from the show.

It flunk in the start by saying one female contestant was making a "mexican inspired" dish.... And she made tostones.... Been an Puertorrican living in the border with México I know they dont eat Plátanos at all. And they don't even do tostones. Which is mainly a Caribbean dish. Sorry but you don't know about food.

For once, a cooking competition that is actually relaxing to watch, without any stress or yelling. Even though it takes a concept that has already seen hundreds of spin-offs, it manages to stand out from the others by reinventing part of what is a cooking competition. By changing participants every episode, instead of starting with 20 competitors and finishing with a finale, it lets the viewer discover any different styles of cooking and personalities. It surprises with its edible world and food gods. The general friendliness of the show and its upbeat feeling makes it a great relaxing show to watch.

Finally a low-pressure, feel-good, friendly competition with pleasant contestants, reasonable and personable judges, no manufactured drama, and a wonderful showcasing of people's talents & culinary explorations. All brought to us in a cheeky wrapper that pokes fun at the elevation of food judges, brings some wonderful cheesy (& sometimes just straight hilarious) jokes, and let's the lovely personalities of the judges, contestants, & host shine. It's a breath of fresh air in a myriad of shows that think we care about dumb drama, bias judges, and cutthroat pressure. Thank you for a show that brings talented people together, who are reasonable and supportive to one another, while still being forthright and honest in their delineations. Please make more of this & more like this.

I enjoy a good cooking competition show and I love that they focused this show on fun and building up the contestants.

I love this show! Whimsical and creative, it's fun to watch competitors develop INSANE dishes to please the Gods. It's not your typical cooking show, bit it's massively entertaining and the host is wonderful. I cant wait for season 2!

Good show to watch with the family. My kids love cooking and baking shows. However, as much as we love Jayde, we think she needs to stop shaming herself based on size. We watched about 5 episodes and yesterday, my 8 yr old daughter was outwardly upset when Jayde shamed herself yet again. She said Jayde is beautiful and funny and nice and she shouldn't be talking bad about herself. As a parent, to hear that from my 8 yr old daughter, I realized how this shaming perpetuates in girls from a young age because they hear adults talk this way. This does not set a good example for girls. Jayde, my daughter loves you. Please stop putting yourself down.

I have been a career chef and I couldn't help but comment on the lack of plot not only in the courses they expect people to prepare but the shit knowledge of the "gods" who are the judges.. the judges are absolutely clueless and are a disgrace to haute cuisine. One episode they pick pizza and talk about dough as if you can produce stellar pizza dough in 60 minutes where any proper dough requires a preferment that's atleast 24 hours old to develop elasticity and flavor. One of the "gods " as they say took a bite of one of the doughs raw mid production to judge flavor.. complete garbage this show.

A delightful family-friendly comfort show, best watched while eating something delicious. I really never understood the draw of The Great British Baking Off, but if it becomes anything more like this I'll definitely watch. It's cute, whimsical, and the contestants and "food gods"/judges are lovely and creative.

I really wanted to like this show! It was a fun and playful concept with an interesting setting. However, the contestants are extremely under qualified and bland. In the first episode, the judges have already picked a favorite and clearly give him tips to win the first and final round. I got second hand embarrassment when a contestant starts full on opera singing while the judges try her food and another needs a full on pep talk after breaking down from the "stress" she's put under. These people clearly just started cooking for their parents as a "hobby" yesterday because their ideas are unoriginal and unrefined. Save some time and just watch some re-runs of iron chef, cutthroat kitchen, or literally anything else on food network.